Tips For a Long-Distance Marriage
This Is What It's Like to Have a Long-Distance Marriage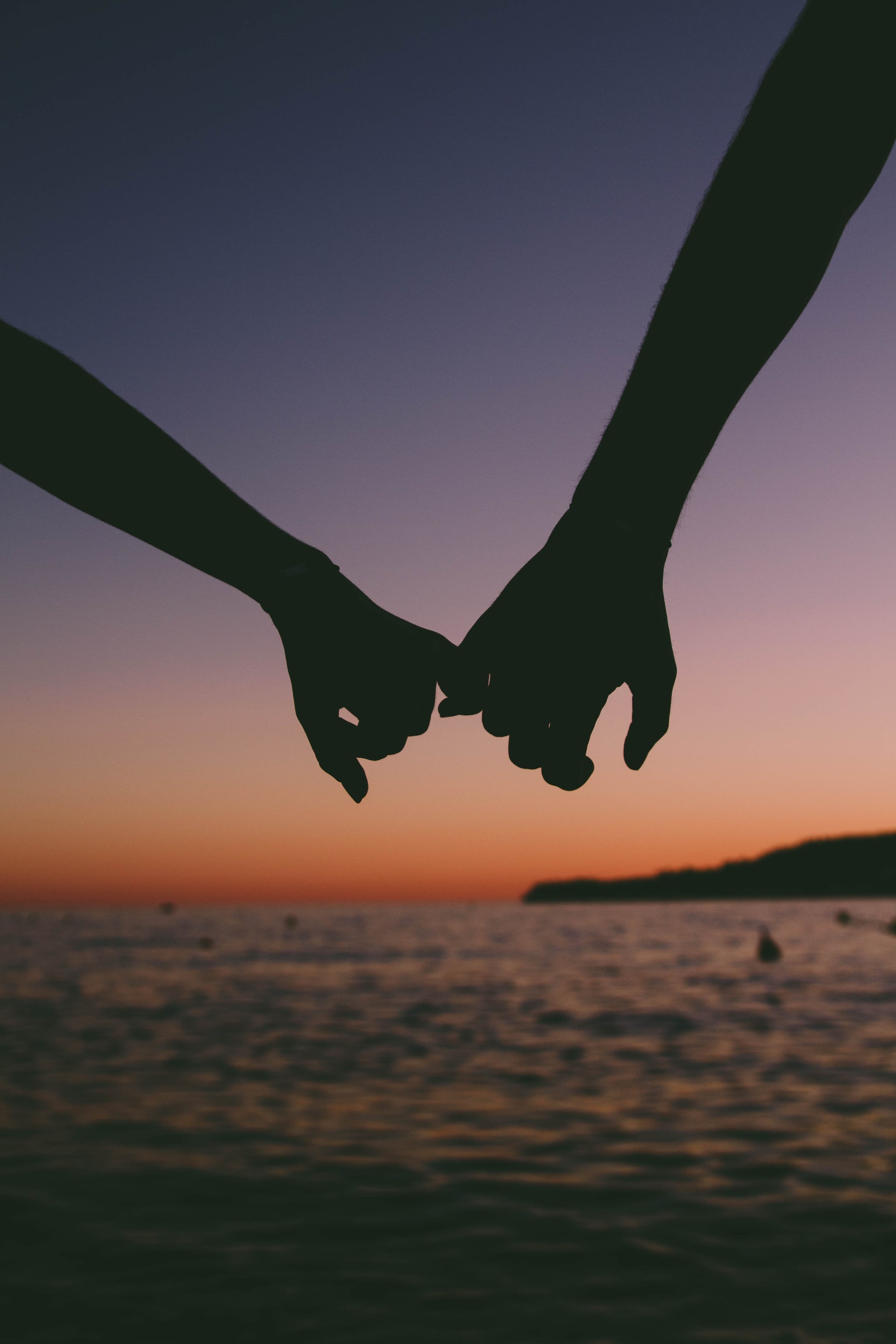 I would never choose to have a long-distance marriage. But I'm in one, and there isn't an end in sight. Due to work, my husband and I live across the country from one another. I'm in one state raising our four kids, while he's in another supporting us. We see each other only on the weekends and otherwise keep in contact via text and quick phone chats; we're both too busy to sit and say "I love you more" for hours on end. If I'm being honest, being in a long-distance marriage mostly sucks. But in some ways, the many miles we spend apart on a regular basis have brought us closer together.
If I'm being honest, being in a long-distance marriage mostly sucks.
I never imagined I'd live separately from the man I married over a decade ago. We are a very close couple who do everything together. We watch the same TV shows and go to bed at the same time. On the weekends we rarely go our separate ways, even running errands as a family. We socialize with other couples, not in groups of men or women. Of course, our preference for togetherness doesn't mean we never bicker or that we don't have any problems. Like any married couple, sometimes we have fights over issues both big and small. But I can count on one hand the number of times one of us has slept on the sofa in the past 11 years. And the amount of nights we've spent apart was equally small, until seven months ago.
That's when our living situation changed. I'd like to say it's getting easier being apart day after day, night after night, but that's not really true. Saying goodbye to my husband on Sunday night still pains me as much now as it did in the beginning. I know it will be another long week of solo parenting four little ones, with no break whatsoever. There are moments when he's away that I just break down and cry out of sheer exhaustion. But falling asleep alone is the worst part. That's when I get lonely and scared. Thank goodness for a fancy alarm system and awesome neighbors.
There are a lot of other lousy moments. I end up feeling resentful a lot, even though I know my husband has to work and he'd love to be with me if he could. I just can't help but feel like a lot of the burden of caring for our kids and the house falls on me. Lately, I've done things that my husband always handled in the past, like change the smoke detector battery and deal with car trouble. When problems arise and he isn't here to help, I miss our partnership. Yes, he's there to support me, but only virtually. And we aren't good on the phone. It's a challenge to stay connected and not feel like we are leading separate lives. By Friday when he comes home, we have usually had at least one fight, and I'm not always running into his arms.
Sometimes I do, however, and that's where the fun part of a long-distance relationship comes in. Being apart has reconfirmed how much we love each other, and when we are together, we don't take it for granted. We are more affectionate because we are so darn grateful to be in the same place, and the sex is better, too.
The biggest obstacle we are working to overcome is how to stay connected and communicate effectively during the week. We have learned texting works better than chatting on the phone. We know that, by Wednesday, emotions are running high and we'll need to make an extra effort to be patient with one another. But a long-distance marriage is new to us, and it's a work in progress. I hope we get better at being apart, but at the same time, I hope we don't have to do this much longer.
If you had asked me if I ever expected to be alone after I got married, I would have said no. It's hard not to feel like going to bed alone most nights isn't what marriage is supposed to be like. But then again, marriage is about staying together through anything, no matter what, and that's what we're doing. I love my husband more than ever. And I miss him.