Wedding Theme Quiz
What Type of Wedding Should You Have?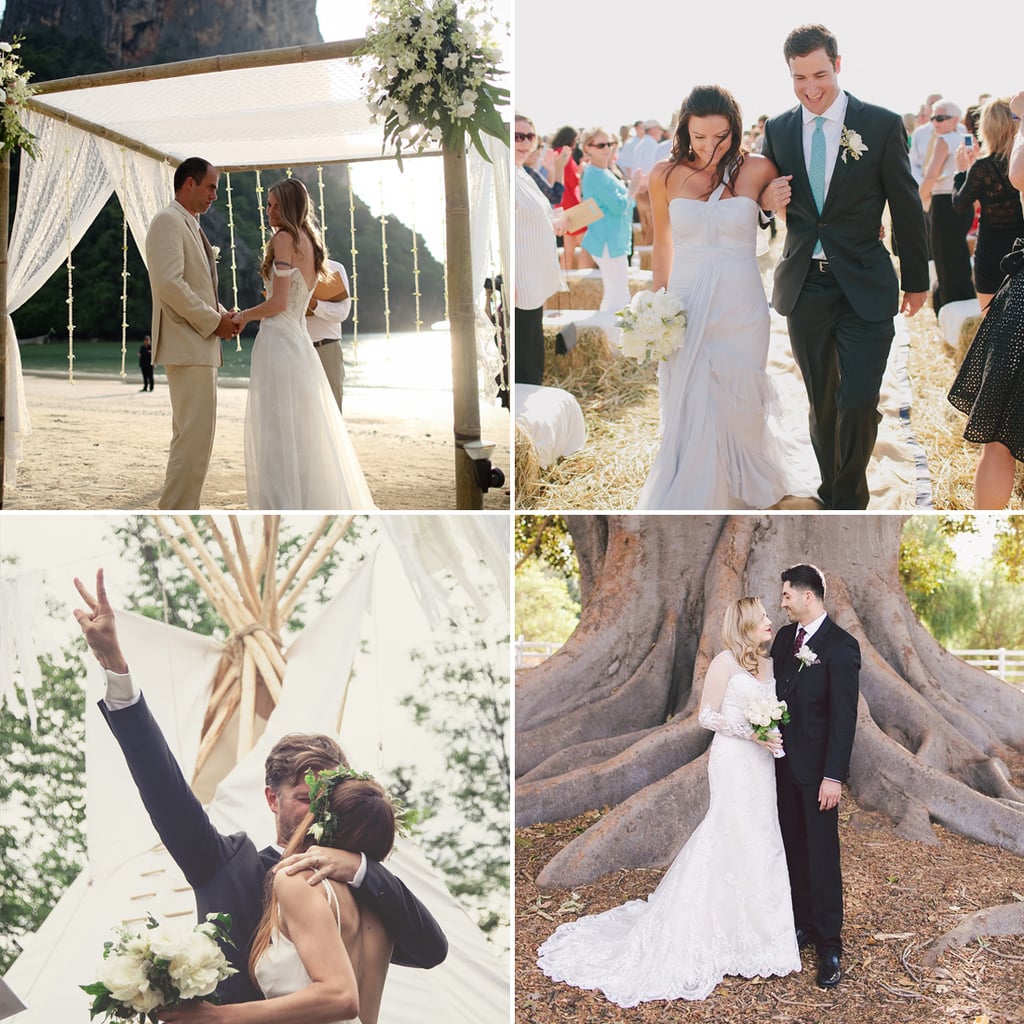 Because there are so many sources of amazing wedding inspiration out there, deciding on a style for your own nuptials can be tough. Do you want hay bale seats or modern furniture? Should you exchange vows in a church or a wooded glen? Short dress or a long, dramatic gown? We'll take away some of the headache by helping you determine which type of wedding is perfect for your big day.
Sources: Bonnallie Brodeur Photographe, Anna Delores, and Melissa McClure Photography
What's your dream date with your significant other?
Horseback ride and picnic lunch
Concert and drinks at the pub
Art gallery opening in the city
Romantic dinner and a movie
Staying home to cook together
Which table appeals to you the most?
If you could have any animal as a pet, what would it be?
Which dress is closest to your style?
Which state would you like to live in?
Choose a mode of transportation:
How do you typically wear your hair?
Which is your favorite engagement ring?
What are you willing to spend the most money on for your wedding?
The reception (music, food, and drinks)
The photography and videography
The dress and accessories
Which song would you like to use for your first dance?
"My Best Friend" by Tim McGraw
"First Day of My Life" by Bright Eyes
"All of Me" by John Legend
"Let's Fall in Love" by Frank Sinatra
"God Only Knows" by The Beach Boys
"Come Away With Me" by Norah Jones
Which romantic film is your favorite?