What's the Best Dating App?
I Tried All the Dating Apps and This Is My Favorite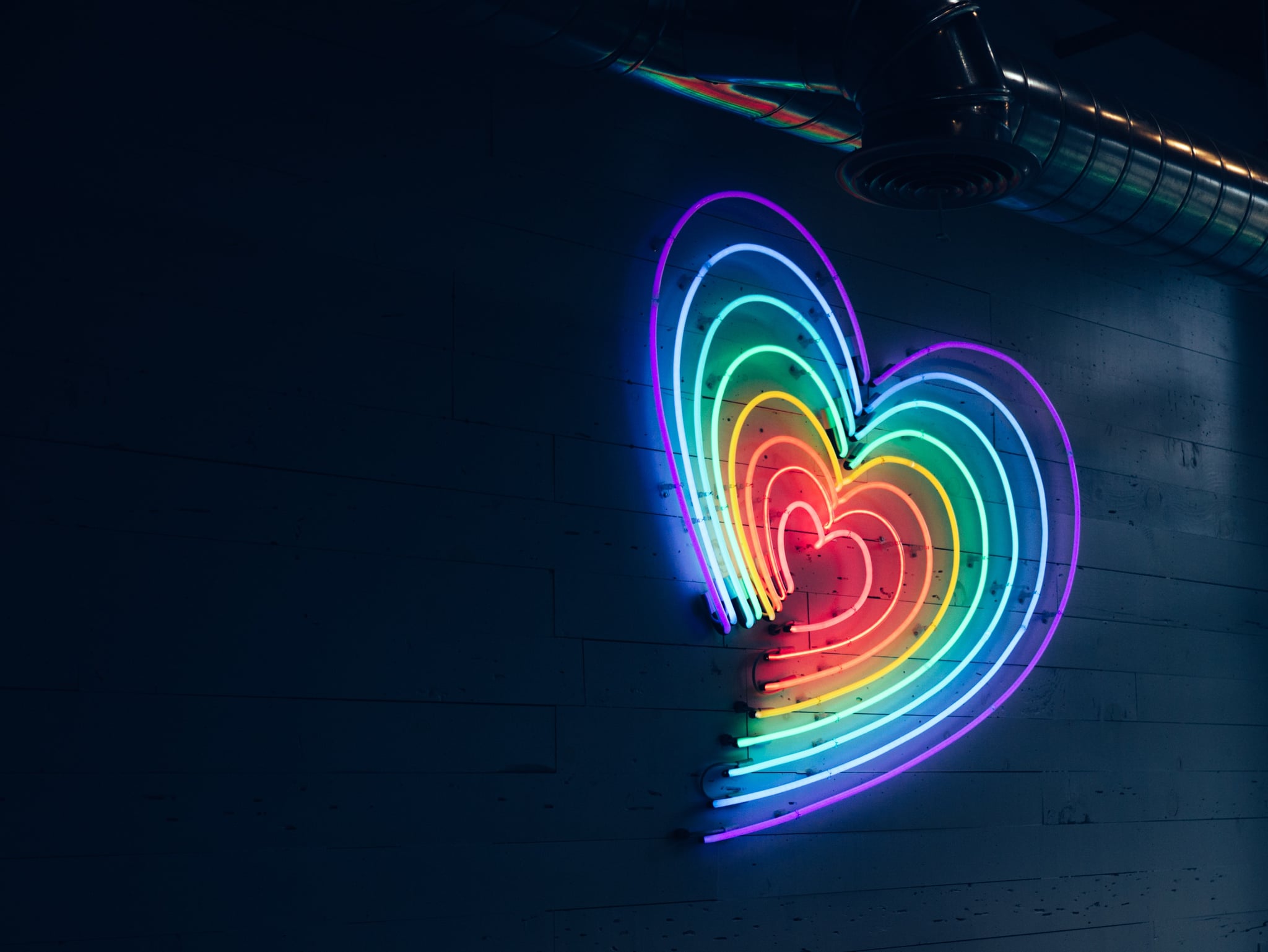 My dating philosophy starts with giving a chance to the yeses and the maybes — and that goes for dating apps, too. I'll try 'em all. And a shout-out to those apps out there that are trying to break the mold, getting us all past the "hey, how are yous" and into the "you pick the movie, I'll pick the takeout" phase of life.
Here's to Hinge, branding itself as the relationship app where you have the opportunity for quippy captions and a video. Speaking of video, the entire premise of Ohi is that live action is better than photos; it gives you ONLY video to work with. The League wants to get rid of the riffraff, Tinder wants to get you laid, and so many more. I love the apps and the variety, but in the age of too many romantic prospects and not enough romance, Bumble is the app where I consistently find decent, polite gentlemen who are mature enough to operate on a site that encourages ladies to "make the first move."
Bumble. It's always been you, girl.
Bumble. It's always been you, girl.
I think we can all agree that Bumble founder Whitney Wolfe gets a resounding "Yas, girl, yassss" for her general badassery when she left Tinder (which she also cofounded) to start a new dating app where women are in charge. That's a solid premise not only because it encourages men to behave a little better, but it also gives us a nice opportunity to dip our toe in and see if we like someone before we decide whether or not to engage. Though I have a very important confession to make: I never make the first move.
We can't all be Whitney Wolfe, OK? I just don't like initiating conversations with guys, and I'm attracted to guys who take charge. The beauty of Bumble is it's STILL the best place to engage for me, because the quantity and quality ratio of Bumble users is high enough that I get exceptional candidates who are there to meet people and go on dates and are predisposed to be on their best behavior because they cannot speak to you until you open the door for conversation.
So here's a breakdown of how I, a not-a-first-move-maker, use Bumble.
Start With the "Why"
As POPSUGAR editor Terry Carter wrote in his piece about using Tinder, it all begins with a very strong sense of self-love. You are perfect just as you are, and as Carter reminds us, "Your value as a human being does not increase nor decrease based on whether someone sees your greatness. What matters most is what you think of you."
Being in love is fun, and putting yourself out there to the world is, sure, sometimes scary, but worth it.
Why are you doing this? Because dating is FUN! Being in love is fun, and putting yourself out there to the world is, sure, sometimes scary, but worth it. Set an intention that maps back to why you're doing this for you so that you're approaching the dating scene with gusto instead of grief. My intention when I first started dating was to get myself out there and practice going on first dates. Today, it's quality over quantity. Find the mantra that works for you.
Make the First Move . . . With a Twist
As I swipe, I'll throw a right swipe to the yeses AND the maybes. This way I can swipe fairly liberally and consider my options before deciding to engage or catch and release. I tend to engage with the yeses and the probablys to see how the banter plays out (and get a sense of how likely he is to murder me). Now, here's how I avoid making the first move.
But Lisa, you may be thinking, Bumble requires that the ladies reach out first or the match expires in 24 hours! Well, reader, I am about to give you a neat little trick that will slightly lower your overall response rate but increase the quality of those responses quite dramatically. I begin every conversation on Bumble the same way. I simply send a waving emoji. That's right — here's my big opener:

She's the most used emoji on my phone, and I love her. She works like a charm because she simply opens the door, and a guy's response to this emoji will tell me exactly who someone is and what their intention is very quickly. With this little lady, I rarely waste my time carrying the conversation on with someone who isn't that into me.
Simply put, if the guy is into it, he'll engage with the typical dating app questions. If he's not, he'll send back a waving guy emoji or something like "hey." Which is totally great! Responses like those tell me this guy doesn't want to make the first move or be in charge, which means we're not a match and I can set him free in confidence and get back to my batch of prospects.
Lock in the Date
The thing about us extroverts is everyone thinks we want to be talking all the time (said the lady who puts her personal life on the internet voluntarily). That's true, but when it comes to dating, there's nothing I find more attractive than a man who cuts to the chase; asks me out; then picks a date, time, and location for our first date. Call me old fashioned, but I like when he shows up before I do, finds us seats, and yes, I'll say it, pays. So I like the next phase of the Bumble exchange where he gets to show me how into it he really is. After the initial dating intros, I like to see if I can pivot the conversation to either things I like to do on first dates (drinking) or my schedule for the upcoming week.
For example, let's say I match with a Chris Pratt/Chris Hemsworth hybrid who also has a good job, lives in a neighborhood adjacent to mine, and has a British accent. Too much? Of course not. It's Bumble.
Let's examine the exchange:
Chris Prattsworth: "Hey Lisa, how's your Sunday going?"

Me: "Hey Chris! Going great, just gearing up for a big meeting this week. Will probably need a good glass of wine once that's over."
Now what self-respecting gentleman doesn't take the obvious cues here and ask me out for wine next week? Well, plenty. But again, those are the ones who are not that into me or perhaps a little slow, and did I even want them anyway? We can all agree that I did not.
But let's say Chris Prattsworth takes the bait from the silver platter it was served on and says something like, "I know a great wine bar in [nearby neighborhood], shall we grab a glass next week?" Another "yas, girl, yassss" for this theoretical sir who is clear, direct, and friendly in his approach. This is where I say, "That'd be lovely. I'm free Tuesday or Thursday [PHONE NUMBER]."
That's an important bit, because when guys are putting themselves out there, I think it's rude not to do one's part to push them along in the right direction with clear next steps. When they text, I get back to them right away with a confirmation, and just like that, I'm off the app and looking forward to a nice glass of wine on Thursday with a proper gentleman.
Now Get Swiping!
This scenario can happen using the other apps, but without that extra step of being in charge and opening the door for potential suitors, you just don't get the same level of quality when bros are left to their own devices. So thank you, Whitney Wolfe and all of you at Bumble, for giving us the chance to swipe right on yeses and maybes, make the first move on yeses and probablys, and open the door for those who seem least likely to murder us. Now get to swiping and enjoy that wine on Thursday!