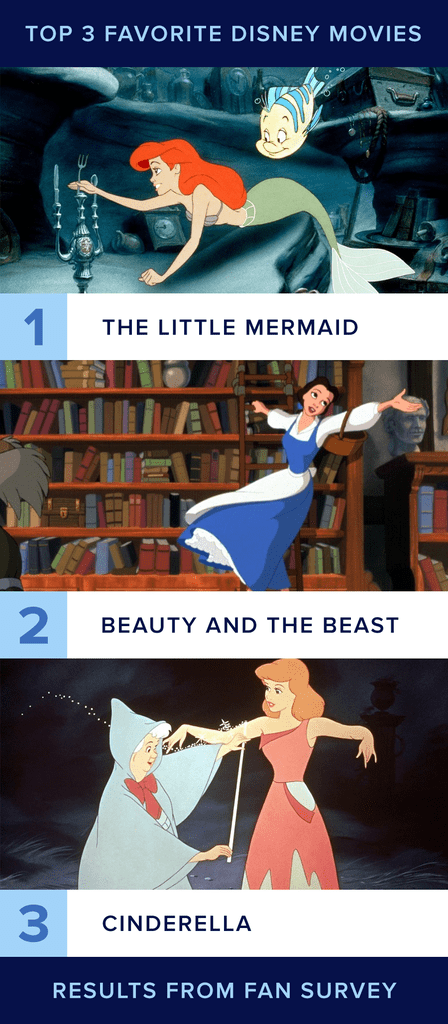 Whether you know it or not, there is a passionate army of adult women on the Internet, in your office, and maybe even in your home who are obsessed with Disney. They make multiple trips to the theme parks each year, collect Disney-themed items, and even dress up as Disney characters — on days other than Halloween. More than seven million millennial women devoured articles about Disney this year on POPSUGAR; our most popular story, 41 insane facts you didn't know about Disneyland, was shared more than 50,000 times on social media. Many of these women, who grew up on The Little Mermaid and The Lion King, have celebrated 30th birthdays, honeymoons, and even weddings at a Disney resort.
To understand the phenomenon of adults — many childless — who earnestly and unapologetically love Disney, we surveyed more than 100 self-identified Disney diehards. We asked them to rate their love for Disney on a scale of 1-5, and when anyone graded themselves above a 4, we asked them questions about why they relate to a company ostensibly targeted to children. Turns out, we have a LOT of these diehards working at POPSUGAR — part of a larger group of self-aware women looking for a hit of nostalgia but also a guaranteed good time.
Over and over, we heard that Disney allows them to escape their complicated everyday lives. They explained that they are drawn to the immersive experience offered by the Walt Disney Company's attention to detail in its films and at its resorts; Disney's elaborate reserve of attractions, films, and characters reveal something about the fans who love them.
Disney fans know that many people don't get it. Almost unanimously, they said that the number one misconception about them is that they are immature. But before you judge your co-worker, high school friend on Facebook, or distant family member for their age-inappropriate Disney fangirling on social media, at least try to understand just what Mickey and his gang of princesses do for them.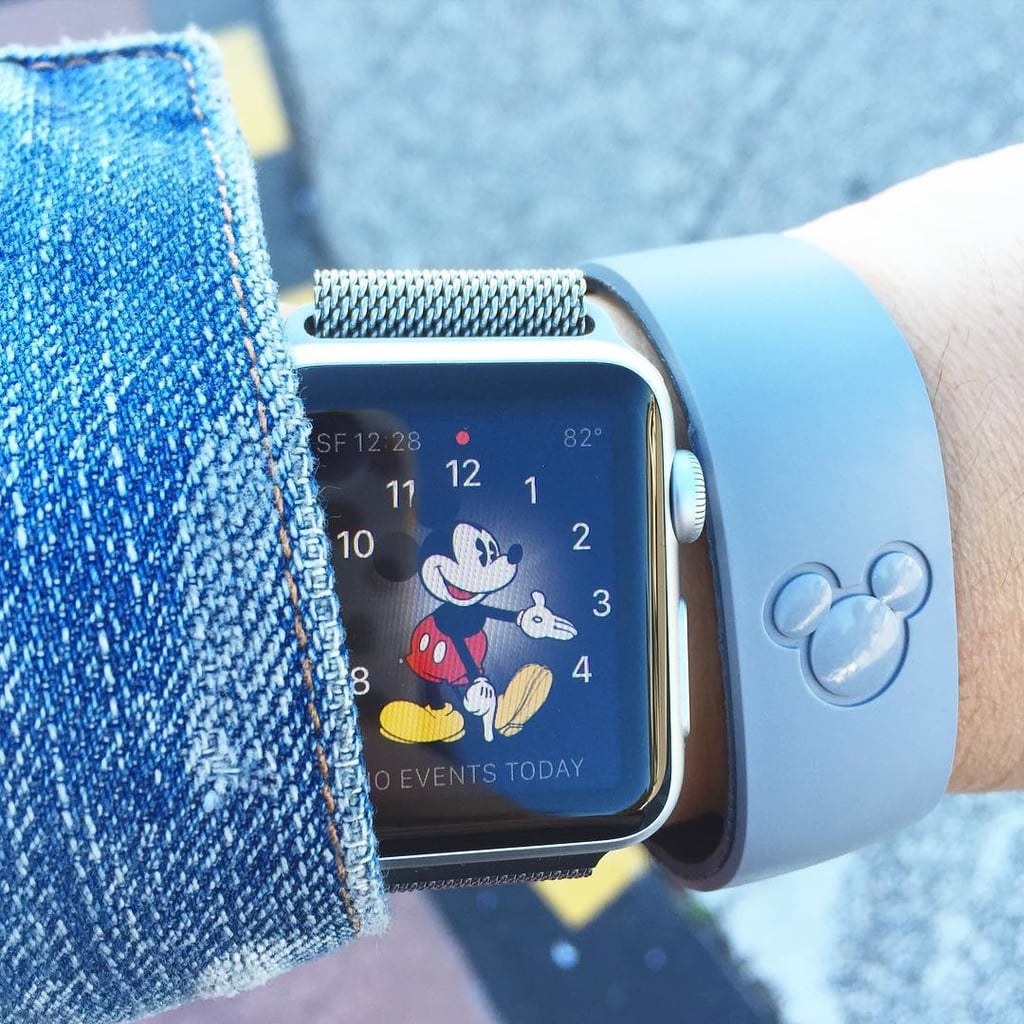 How do you spot an adult Disney fan? Look for the flair. POPSUGAR marketing assistant Allison Chan, who has made it to Disneyland five times this year, says a true Disney fan has a themed item with them at all times. "They like to be reminded of the happiness that Disney brings on a daily basis," the 23-year-old said. "It can range from always wearing that Mickey Mouse ring, a Disney phone cover, or an outfit that matches a Disney character's color scheme."
In fact, the idea of dressing in outfits inspired by Disney characters even has a name: Disneybounding. For the uninitiated, the phenomenon has its very own and very popular Tumblr, devoted to women who fashion hipster versions of Disney-princess looks to wear when they visit the parks. The movement began due to a ban on dressing in character at the Disney parks, and Disneybounders' designs are a far cry from prefab children's Halloween costumes. Disneybounding aficionado Allison Erland told us that Disney recently loosened its all-out prohibition: "I know the dress code was much stricter a few years back. From what I understand as long as you're not in the park in a full costume, acting as the character and signing autographs, you're not going to get in any trouble." (Disney's posted dressing guidelines confirm that.) But that's not likely to change anything for Disneybounding devotees, who are still committed to tasteful interpretations rather than outright costumes.
And that's the sign of a real fan, according to 30-year-old Heather Belk. She said: "A true Disney fan knows how to accessorize with Disney. They don't go too far — or look too cheesy. It's just right."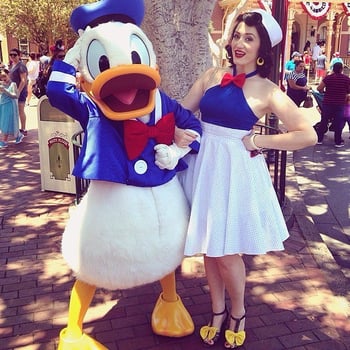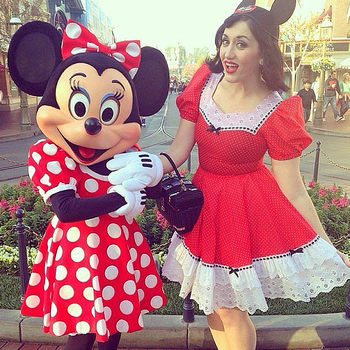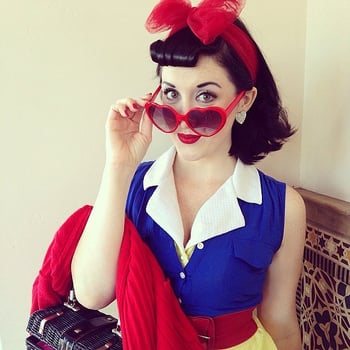 Image Source: Instagram user damfino
Luckily for fans of flair — and Disney — the company puts out a range of collector items, like adult jewelry, a women's fashion line, and reissues of classic films. POPSUGAR's director of brand partnerships Céline van Riemsdijk, 31, has been collecting Disney DVDs since the early 2000s, once she realized her childhood VHS collection would soon be obsolete. She didn't even have a DVD player at the time but refused to miss the opportunity — "I started purchasing limited-edition DVDs of the classics before they got tucked back into the vault," she explained — since Disney limits the commercial availability of classics. Céline had her first child about a year ago and is excited to share the collection with her daughter. "I'll be the silly grown-up singing along to every song and the one that can't make it through the opening scene of The Lion King without getting emotional. What can I say, 'The Circle of Life' just kills me every time."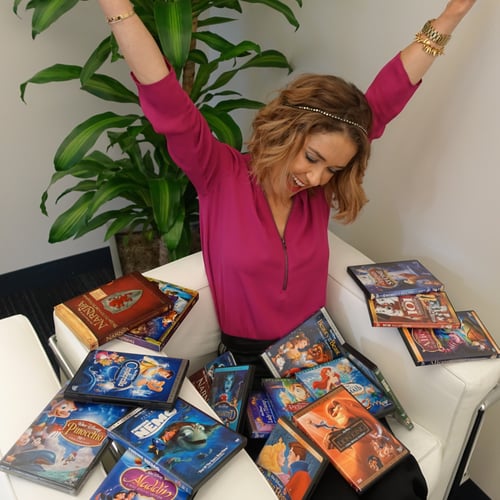 Image Source: Céline van Riemsdijk
Now you might be thinking: full-grown Disney fans must suffer from the aptly named Peter Pan Syndrome, right? These overgrown Tinkerbells identify with movies many of us haven't seen in decades and spend their free time and disposable income at corny, kid-targeted theme parks. If that is what you're thinking, you've officially identified the biggest misconception about adult Disney fans. They want you to know: they are not overgrown children, silly, or immature.
POPSUGAR assistant fashion editor Sarah Wasilak, 23, defends her fellow Disney-lovers against such charges: "We can just feel the magic, and most likely, we're very close with our family." The superfans often associate Disney with positive memories from their childhoods and want to re-create those emotions with their families and friends even as adults. Katie Michel, 29, understands that people think it's weird to go to Disneyland as an adult without kids. But, she said, "It's not weird — it's ideal." Waiting in line for It's a Small World with an impatient 9-year-old kid? No thanks. Snapchatting and catching up with your best girlfriends in your matching Minnie Mouse ears before hitting California Adventure for a glass of wine? Now that sounds relaxing.
Of course, it's impossible to discount the power of nostalgia. These women are full-functioning adults who enjoy typical grown-up pleasures, but that doesn't mean they don't turn to Disney to recapture some of their childhood. For older millennials, who remember the pre-Internet era, Disney serves as a constant. You might get older, but Disney stays the same.
As an anonymous Disney fan explained, "Growing up, my parents fought — a lot. But it was the moments leading up to a Disney trip and being in the park where my family stopped the bickering, and just lived in that happy moment as a happy family. It was like my little happy bubble where nothing could ever make me sad as long as I was there. When I couldn't be in Disneyland, I'd turn to Disney movies to give me the hope I needed or bravery. To keep me believing in a happier ending when things weren't going well."
That is some powerful emotional support.
"As an adult, it still serves as my happy place, but also a source for motivation," the fan continued. "When I'm feeling down or stressed, I'll sing a Disney song. When I lack motivation, I'll look up Walt Disney's quotes. Disneyland also serves as a place of reconnection for me. My cousins and I have a tradition: when one of us gets engaged, we plan a big cousin reunion/Disney trip. When we're there together, it's like no time has passed!"
Nostalgia also explains how writer Carlye Wisel went from someone who couldn't understand the adult obsession with Disney to someone who visited the park five times in eight months. After a last-minute decision to hold her bachelorette party at Walt Disney World, the New Yorker became "evangelized" thanks to the childhood pure joy the trip brought back.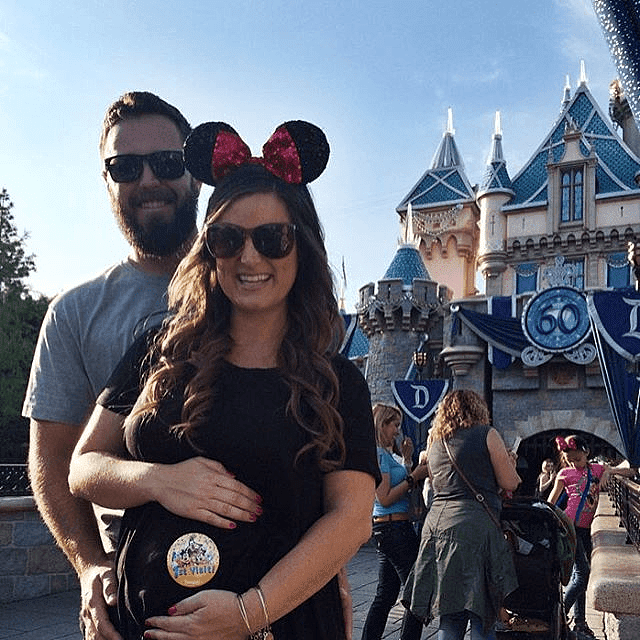 Image Source: Heather Belk
Celebrating Life's Biggest Moments
For many women, their most cherished memories involve Disney. "I still vividly remember my Beauty and the Beast birthday party, seeing The Lion King and Mulan in theaters, and opening the light-up Minnie Mouse doll I wanted so badly when I was little," explained editor Tara Block, 30, who writes about Disney for POPSUGAR. "Now I have new memories with my husband, family, and best friends celebrating everything from my wedding, 30th birthday, and other memorable events at Disneyland, Disney World, and Tokyo Disney."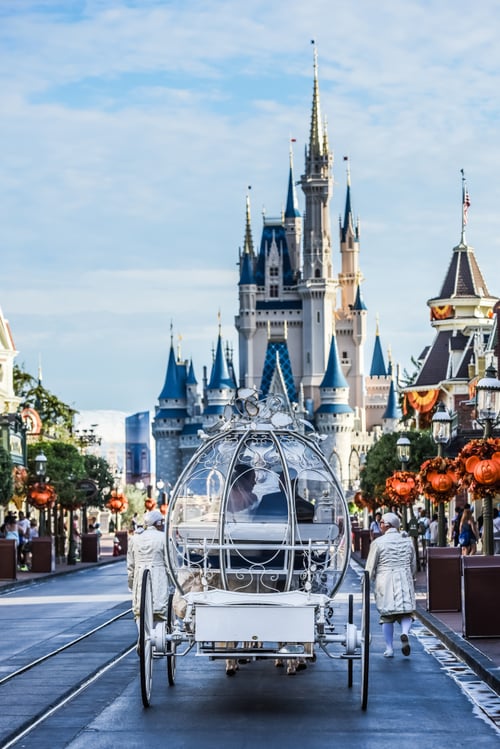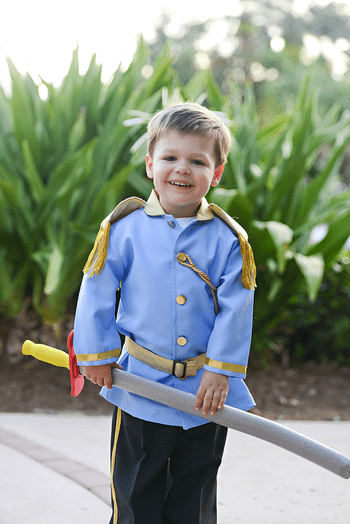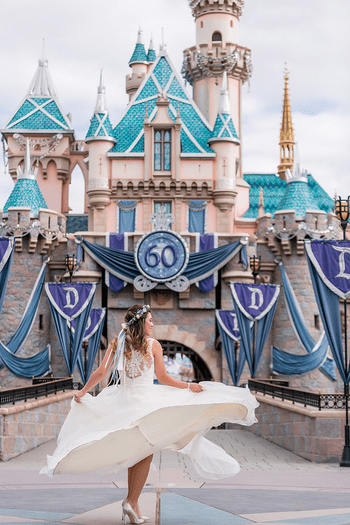 Image Source: Disney , Jaime Davis Photography
A Disney park is the ideal spot for superfans to celebrate life events into adulthood — even marriage. According to stats provided by Disney, tens of thousands of proposals happen across the Disney parks each year. Walt Disney World alone sees more than 5,000 annually. You can even buy a proposal package. For instance, Disneyland's "Romantic Dinner at the Blue Bayou" offering, described thusly: "Dine on dishes with a New Orleans flair at the Blue Bayou while pirate boats drift by in a perpetually moonlit plantation setting. After your meal, order the crème brulée for dessert, and your beloved will find a pre-arranged engagement ring!" Not into faux plantations? There is also a "glass slipper" option (it involves a light-up shoe on a pillow) or the "engagement sketch" package, which enlists the help of a sketch artist.
If this sounds like a novelty, note that more than 1,000 couples actually get married at Walt Disney World each year. The escape package for 18 guests begins at $5,000. You can go "traditional" and arrive in Cinderella's horse-drawn carriage, or hold your wedding in Epcot Center's French pavilion as a nod to your love of France. No passport required.
Of course, despite all this talk about Disney engagements and weddings, not everyone sees it as the most romantic place on earth. In an article last year on The Frisky, writer Rachel Brisk explained the pitfalls of dating a Disney fan. In the piece, titled "Dealbreaker: An Adult Who's Obsessed With Disney," she described what it's like to date a man whose number one interest is Disney. Rachel's ex, Kyle, went to Disney World every year with his family growing up, while her family was more the national park type. According to Rachel, "The day I realized that Kyle and I weren't going to get married was the day he told me how he'd always dreamed of honeymooning at Disneyland Paris."
The article goes on:
The idea of waiting in line, listening to children whine about being tired, and then eating in a restaurant full of people dressed like Goofy and Donald Duck sounded like torture. Even after Kyle pointed out that there were "adults only" locations in Disney World and lots of places where we could get drunk, it still felt unpalatable to me. Couldn't we explore New Orleans together? Or maybe take a road trip along the coast of California? Then, the idea of going all the way to Paris to see "Pirates Of The Caribbean" instead of the Louvre felt like going to New York City and eating at the Olive Garden.
To critics like Brisk, Disney is just a commercialized knockoff that appeals to people too lazy to go out of their comfort zone and get an authentic experience — like a G-rated version of Las Vegas's Venetian hotel. Disney fans would counter that Disney is an authentic experience of its own. And while you might not want to spend limited entertainment and travel funds on it, for others it's the perfect way to transport yourself to a world free of worries. Tammy M. Rosenfeld, 55, who has been to Disney five times this year, said: "It's tough being an adult. Disney affords an escape from our realities. When you're in Disney, you're all in. Check your responsibilities and sense of reason at the door." Plus, the Disney fans we surveyed noted that the attention to detail is unparalleled: cast members stay in character at all times, the tiniest decorations stay on theme for each area of the park, and even waiting in line feels like part of the experience. And that's worth the money.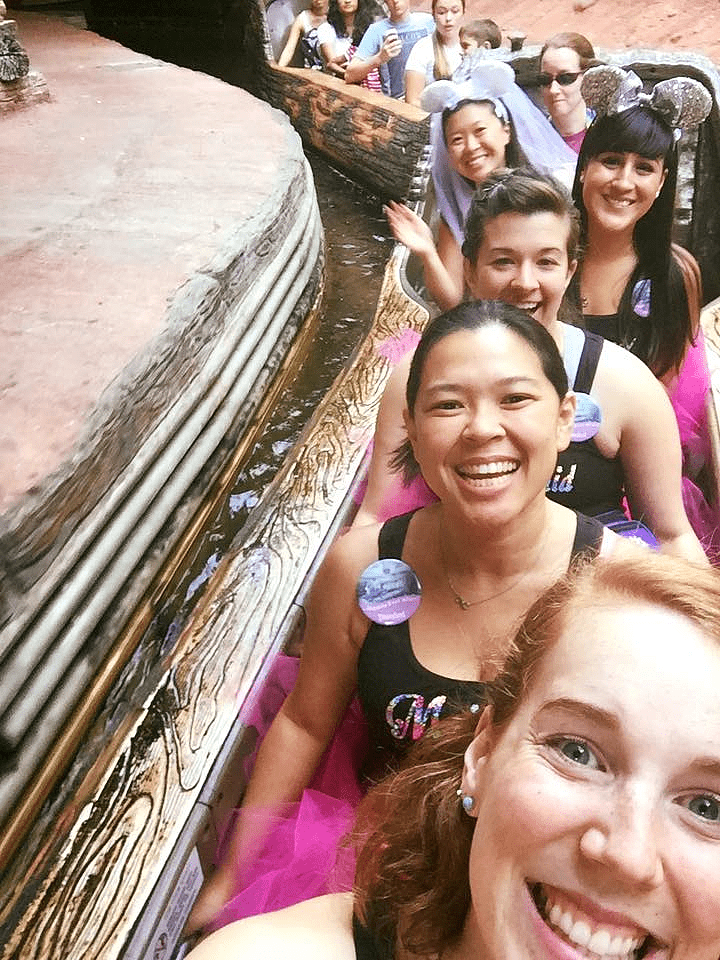 The Ultimate Aspirational Experience
Fans know that a visit to the park will never disappoint. POPSUGAR software developer Stacey Shkuratoff, who is headed to Disney World to celebrate her 30th birthday this year, summed up the immersive escape the iconic brand offers: "It's a full experience, from watching the movies to going to the parks as a kid and seeing your favorite characters come to life." POPSUGAR assistant trend editor Brinton Parker, 22, agreed: "You'll never watch a lackluster Disney movie, have an OK time at Disneyland, or meet a so-so Disney employee. Everything they do is top-notch, and it shows." In other words, Disney fans appreciate good things.
In an age of aspirational social media and highly curated brands online, Disney nails it — in real life. For a generation that looked to Internet personality quizzes to tell them something about themselves, Disney can reflect your true self. Your favorite park, movie, or character is a reflection of your personality. Loving Disney gives you an identity. It means you are a person who believes in magic, happiness, and imagination.
Disney "brought hope, imagination, creation, and inspiration to my life," said Alaine Flandez, 22. "It provides an escape and reason to see my family and brings us together, even though we don't talk or see each other much. It allows everyone, regardless of their age, to dream like a kid again." It's enough to make even a cynic believe.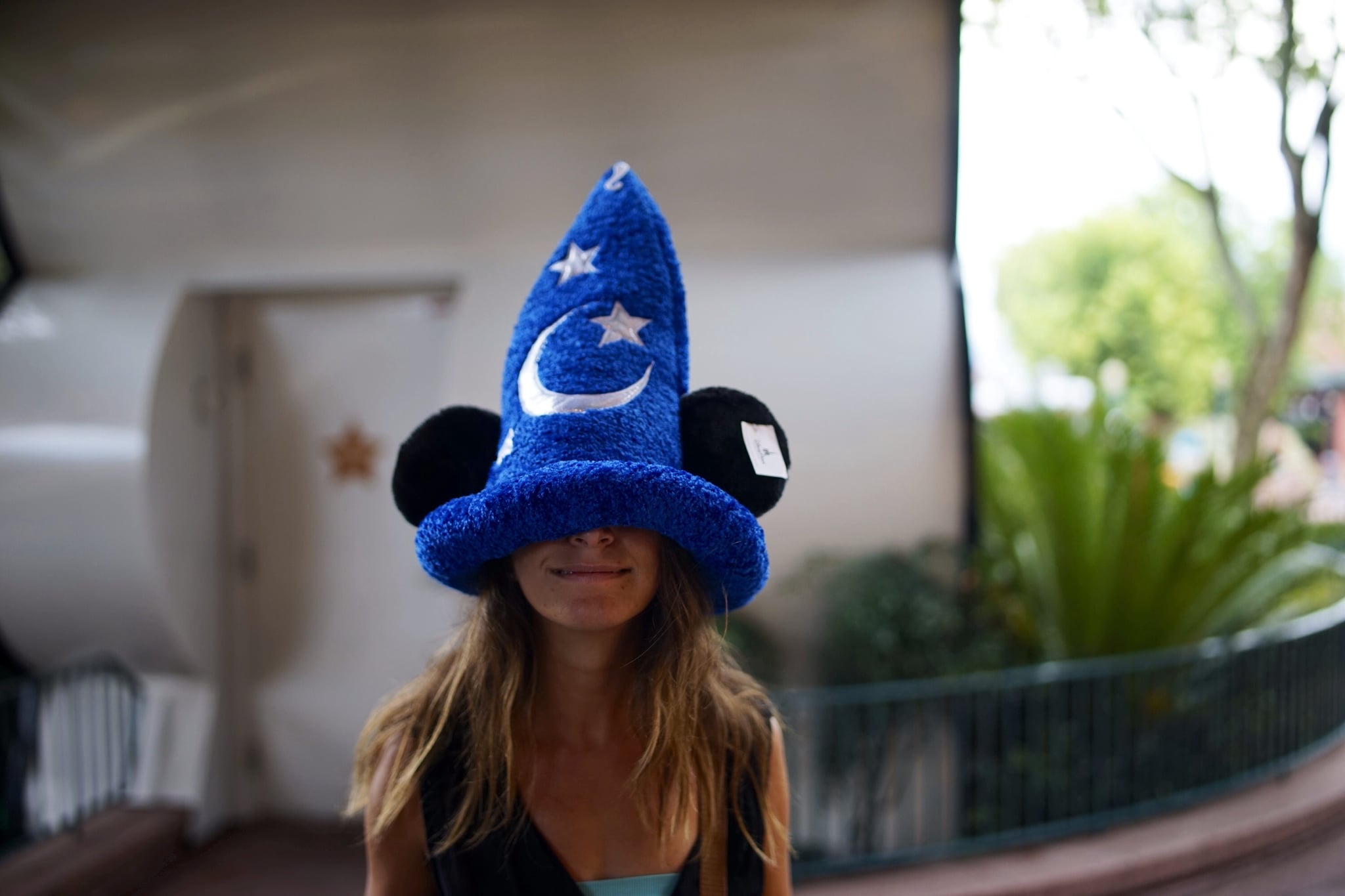 Image Source: Shutterstock