Why You Shouldn't Stay With Your First Love
When I Was 12, I Thought I'd Found My "Soulmate" — but I Was Wrong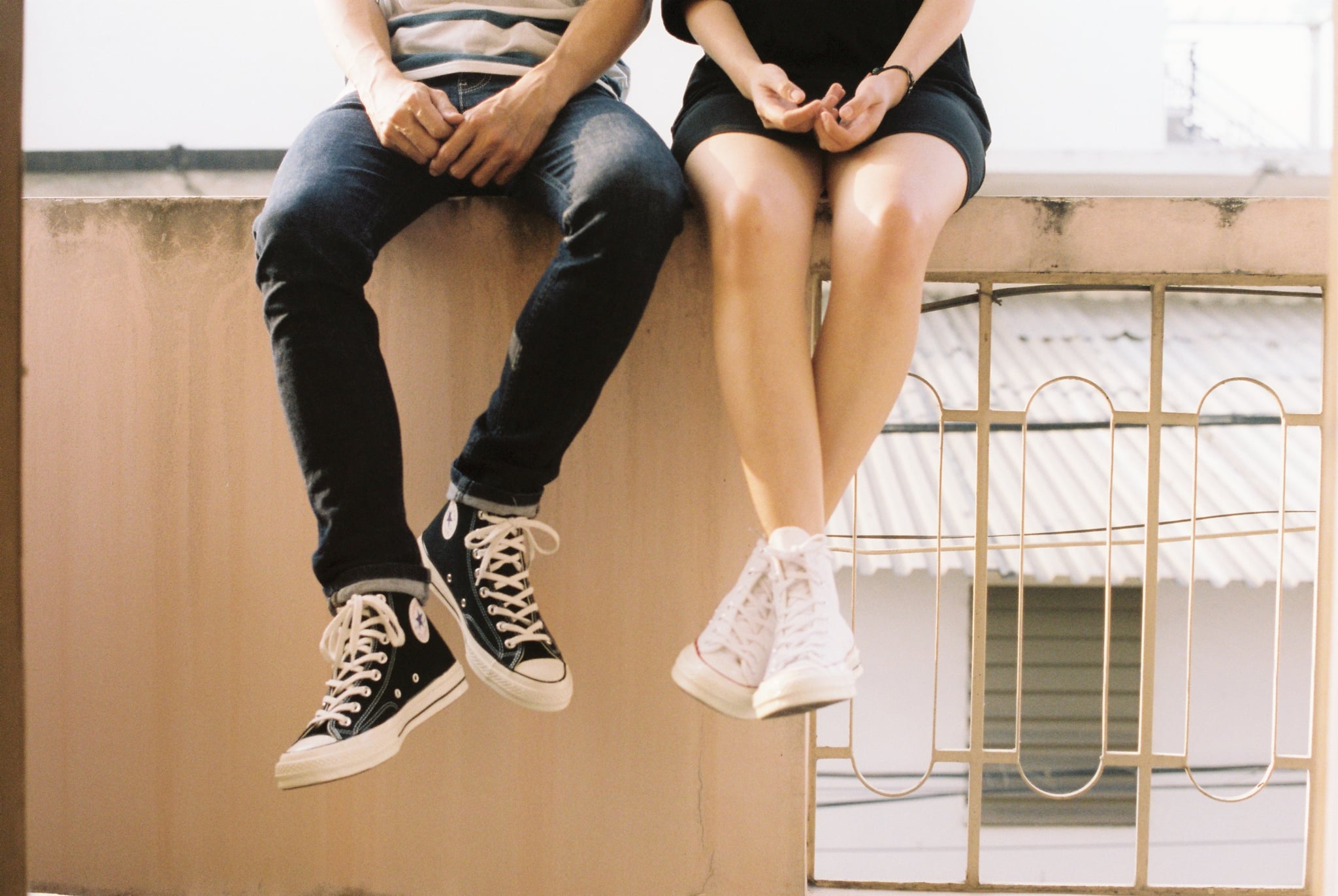 When I was 12, I thought I'd found my soulmate. Twelve-year-old me, instead of playing games and watching cartoons, was already thinking about heavy concepts like love, death, and marriage. Instead of reading age-appropriate books like The Hunger Games, I sat glued to my mom's Danielle Steele novels, sitting out of gym class to read them. I have always had a romantic streak in me, and if you take a peek at the back of the door to my childhood room, you'll see all kinds of dramatic statements etched in, like "Maggie + Kyle = Soulmates."
When I first met "Kyle" (his name has been changed, for obvious reasons), the concept of soulmates wasn't so laughable and embarrassing. I was a lonely 12-year-old girl who'd lost her mom a few years back, and I was on the lookout for love. My writer tendencies didn't help either. Though my friends often made fun of me for it, I lived in a romantic dream world. When I met Kyle, I felt like I'd found a friend who truly understood me.
For years, we were kids together. We sat by each other in class and spent our mornings talking about Pokémon and other nerdy kid things. He stuck up for me if other people made fun of me. I felt like I could talk to him about anything.
When we were 14, our friendship evolved into something more. This was the dawn of MSN Messenger, and we started spending our evenings chatting for hours about life, our friends, and our future dreams. I'd had a huge crush on one of Kyle's friends for years, and I told him all about my feelings. He listened empathetically and encouraged me to be more confident in my own skin. As we got closer and closer, I realized I had feelings for him. By the time we were in high school, we started dating.
Our teen romance was short-lived though. Despite our years of friendship, I wasn't ready to have a boyfriend — I was too romantic, too immature. I ended up breaking up with him for someone else and spent a fair few years afterward regretting the loss of my best childhood friend. But I don't regret it now.
Sometimes when you're young, you don't realize how different you are from the people you date.
As it turns out, Kyle and I were — and are — VERY different people. Sometimes when you're young, you don't realize how different you are from the people you date. My views and values have changed greatly since I was 14, and knowing the kind of lifestyles Kyle and I each have now, I'm confident that we wouldn't have been a good long-term couple.
Kyle and I have spoken a few times in our adult lives, mainly just to update each other on what we're doing and how things are going. He's still a nice guy, and I'm still a romantic. But the problem with romantics is that we tend to get carried away. If I'd stayed with Kyle, I know I wouldn't be the person I am today. It's easy for me to get caught up in other people — especially people I'm romantically involved with. Though it was painful at the time, the fact that Kyle and I ultimately didn't date for long was probably a very good thing. If we had dated, I probably would've sacrificed a lot of who I was for him, and I definitely wouldn't have had all the experiences I've had in my teens and 20s.