5 Expert Tips For Giving the Best Blow Job
5 Tips on How to Give Amazing Blow Jobs, Straight From the Experts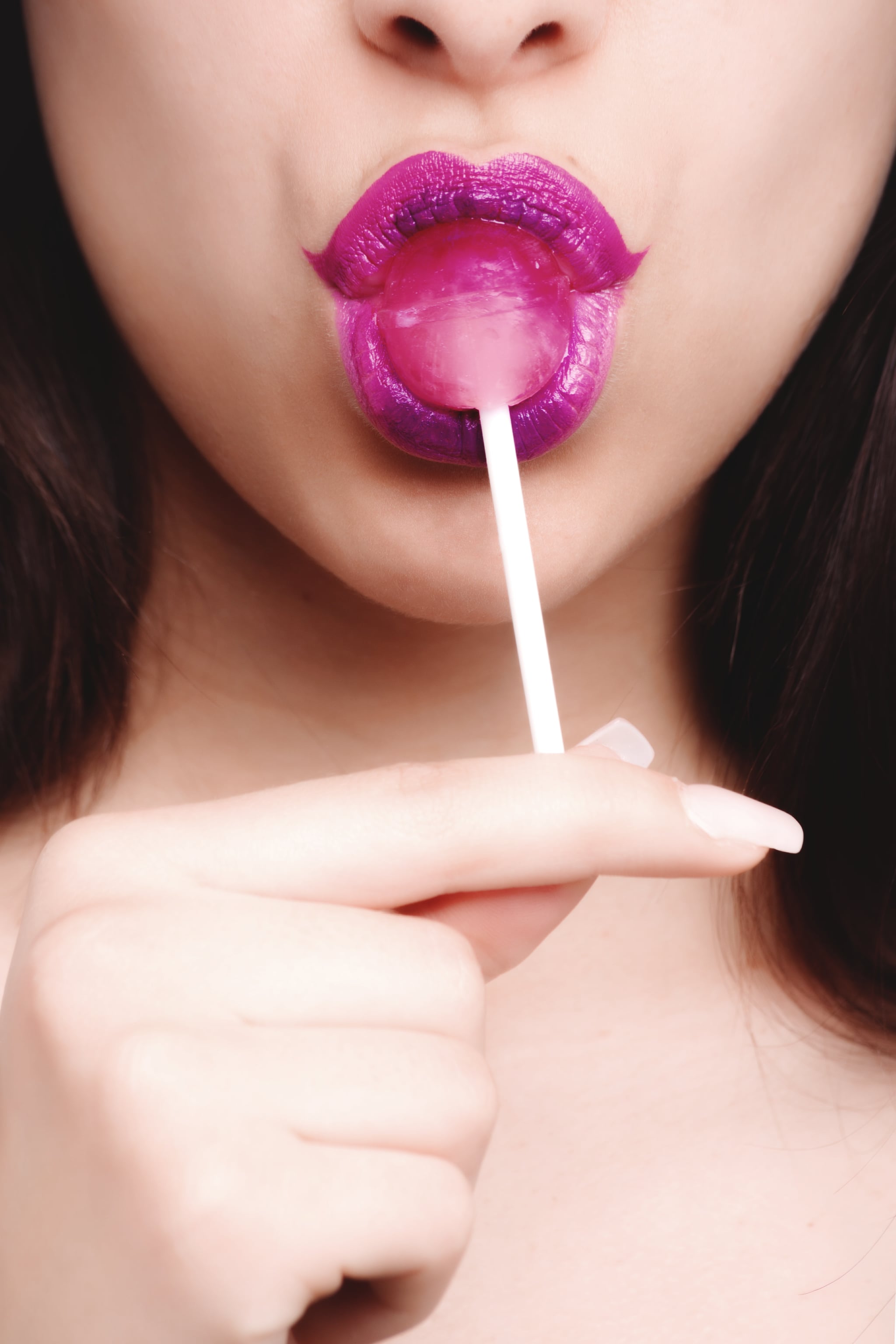 Whether you're giving a blow job as foreplay or the main act, you're probably hoping for great reviews. And while there are a few ways to get it wrong (whatever you do, don't bite), there are a lot more ways to get it really, really right. In order to make sure you can pleasure your partner to the best of your ability, POPSUGAR spoke with a few experts on how to give amazing blow jobs so they're enjoyable for everyone involved. Keep reading to get a full rundown on mind-blowing BJ tips, and get ready for some serious compliments.
1. Be a Tease
Because you don't want to do too much too quick, think of teasing as being foreplay for foreplay. "Beginning with the hottest move makes it difficult to build toward a crescendo and maintain the excitement and endurance needed to reach climax," Jess O'Reilly, PhD, resident sexologist for Astroglide, told POPSUGAR. "First rile him into a frenzy with a feather-light touch, teasing licks, wet kisses, shallow sucks, and heavy breathing."
Kristen Mark, PhD, sex and relationship researcher, educator, therapist, and contributing expert for the sexual wellness app Coral, echoed this idea of taking things slow. "Once his arousal is heightened, slowly take him into your mouth and use your hand to provide pressure on the shaft as you slide him inside of you," she told POPSUGAR.
And remember to watch out for those teeth. "For the first touch on a guy, keep in mind that the head or tip of the penis is extremely sensitive for most men," Britney Blair, PsyD, board-certified in sexual medicine, and cofounder and chief science officer of sexual wellness app Lover, explained to POPSUGAR. "Soft tongues and wet lips feel much better."
2. Use Your Hands
While both "oral sex" and "blow job" sound like a mostly mouth activity, experts agree that your hands play a crucial role. "Your mouth and tongue provide wet and warmth, but your hands provide tightness and rhythm," Jill McDevitt, PhD, MEd, licensed sex therapist and resident sexologist for CalExotics, told POPSUGAR.
Dr. O'Reilly recommends using your fingers on the outside of your lips, squeezing them together as you suck. "Your jaw will get a break, and you'll create an extratight squeeze that will make his toes curl," she explained. Another option, she added, is to "create a ring around the base of the penis or use two hands to create a tight band around the base and both testes."
"Think about your hand and your mouth as two tools working together, but separately, for ultimate pleasure," Dr. Mark said. "Create one sensation with your hands, like a gentle twisting on the shaft, and another with your mouth, like a more intense sucking motion on the glans of the penis."
3. Switch It Up
There's no "right" way to give a blow job. Everyone has different preferences and pleasure points, so get creative and experiment to find what works best for your partner. "Most blow jobs involve placing the tongue against the underside of the penis as you suck," Dr. O'Reilly said. "But the underside of the tongue offers a soft, gentle texture worth exploring." She recommends alternating between shallow sucks with the underside of your tongue on the upper side of the penis with deeper swallows the traditional way.
Dr. Blair suggests trying long licks up the shaft, gentle kisses with only your lips, or circling your tongue around the tip of the penis. "You could even stroke the shaft of the penis while licking the head or fondling the testicles," she explained.
Dr. McDevitt recommends holding a small vibrator on your cheek or under your chin so your partner can feel the vibration.
4. Expand Your Reach
There can be more than just the penis at play. "Using your mouth on the testicles and moving down to the perineum (which is the area between the testicles and the anus) is often just as pleasurable for many guys as stimulating the penis," Dr. Blair said.
Dr. O'Reilly agrees that the perineum shouldn't be ignored and recommends using two fingers or a toy to press into the area. "Increase the pressure as his arousal intensifies and stroke firmly back and forth (a tiny movement will do) in rhythm with your sucking," she said.
While this area may be uncharted territory for you or your partner, it's worth exploring. "There's also the potential to intensify orgasm with these touches," Dr. Mark said.
5. Have Fun
The more you enjoy it, the more they'll enjoy it. "The best tip I can give you is learn to love it," Dr. Blair said. "People who enjoy going down on their lover seem to be the most skilled at delivering pleasure to their partners." If you're feeling insecure, talk to your partner ahead of time about what they like and don't like. Then find a comfortable position, take a deep breath, and enjoy the power in pleasing your partner.