What Men's Shoes Say About Them
Find Out If He's Mr. Right Just by Looking at His Shoes!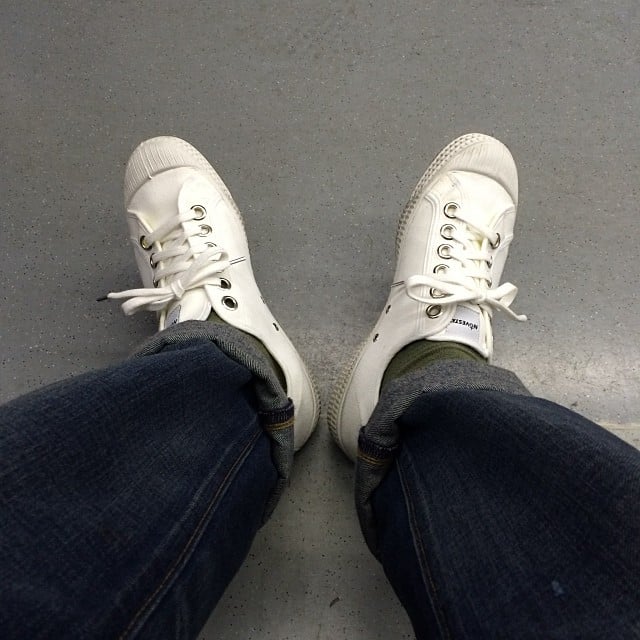 8
White Sneakers (With Light-Washed Jeans)
A man who wears white sneakers is a) your dad or b) someone who has more experience in the library than with a woman. This isn't necessarily a bad thing: just be prepared to show him a thing or two. He loves math and video games and, if you give him the chance, he could love you.
Source: Instagram user tpdm_jn