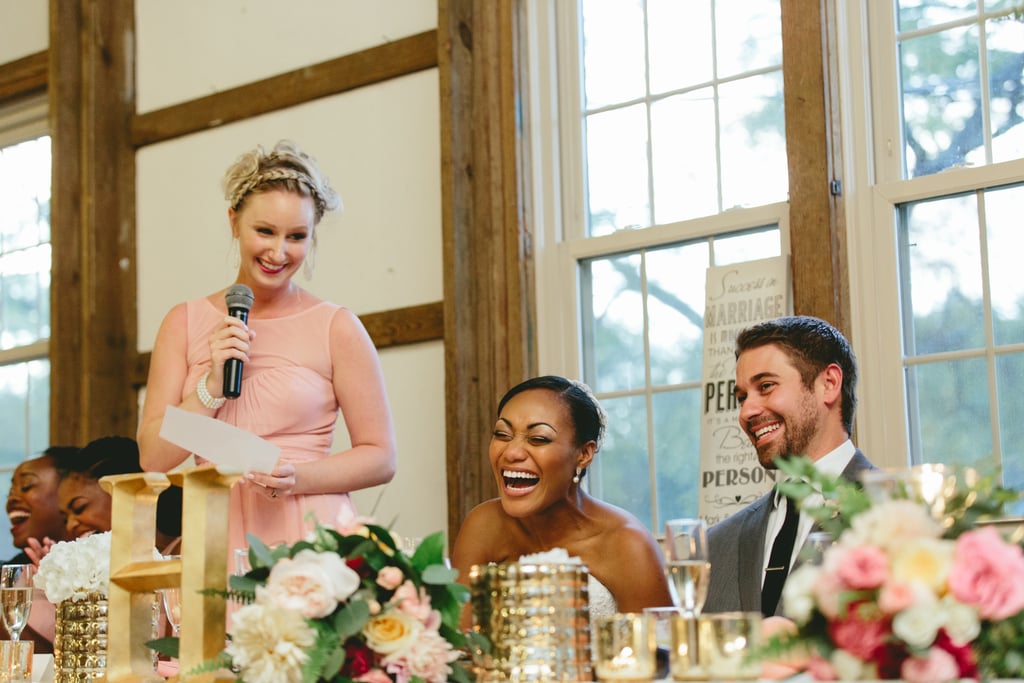 Make a toast or speech at the reception.
Gather up bridesmaids for the bouquet toss, photos, and dancing.
Make sure the bride eats and stays hydrated throughout the wedding. Help her reapply/fix makeup and hair. Help her pee in her dress.
Take part in all the traditions.
Be on the dance floor and encourage others to do the same.
Round up guests for cake cutting.