Can I Drink Soda During Pregnancy?
Consuming Sugary Drinks While Pregnant May Increase Your Child's Asthma Risk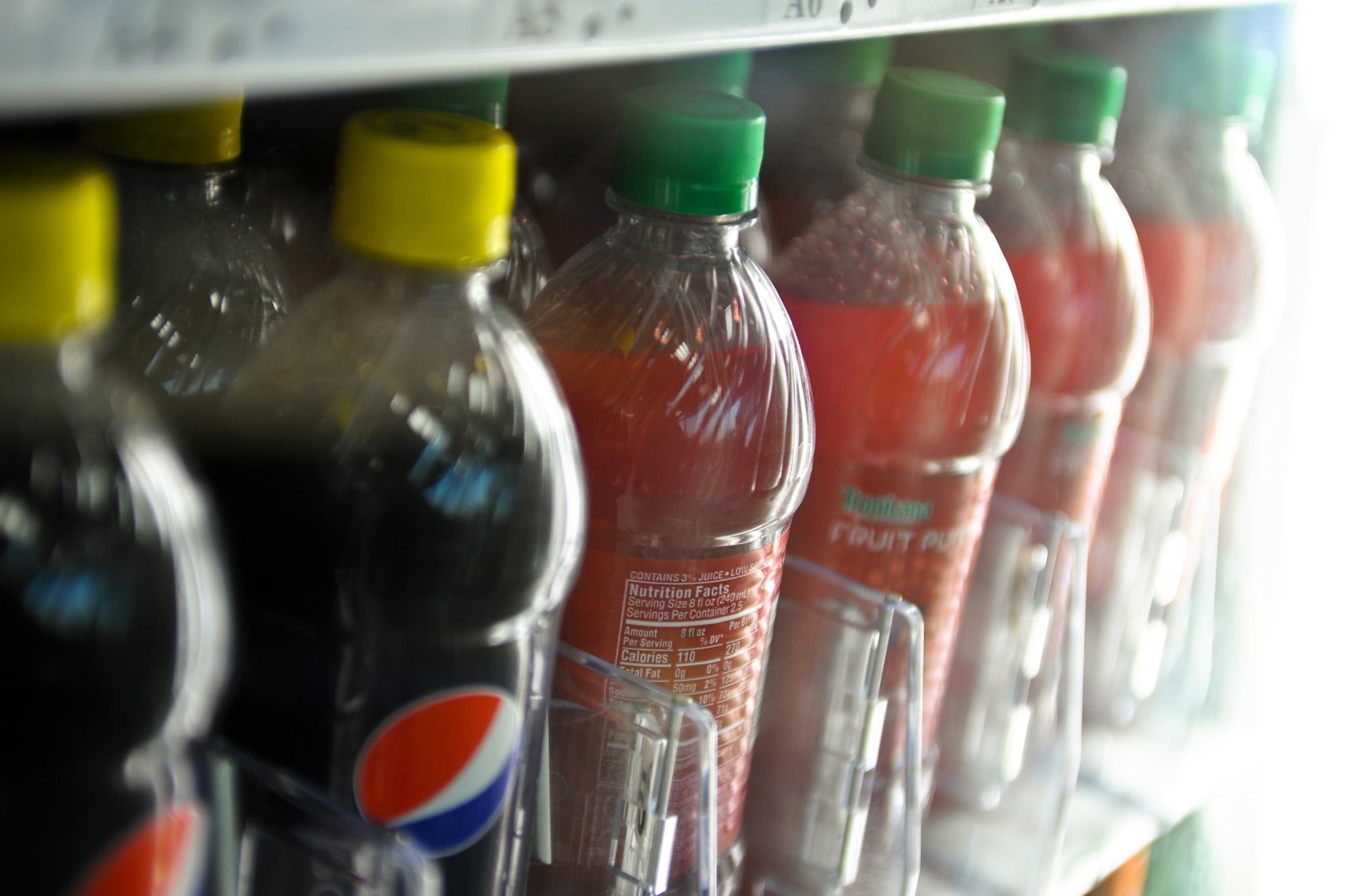 Pregnant women are cautioned against drinking too much coffee, eating too much sushi, and drinking alcohol. Now, according to a new study published in Annals of the American Thoracic Society, soda may be added to the list of no-nos. The study found there may be a correlation between consuming a large number of drinks with high-fructose corn syrup during pregnancy and an increased risk of kids developing asthma by age 8.
Harvard researchers studied 1,068 mother and child pairs and found that women who drank more sugary drinks like soda during their first and second trimesters had a 70 percent higher risk of having children develop asthma, compared to those who drank a smaller amount. It's also important to note the study's authors saw the same trend regardless of a mother's race, weight, and age.
We're not exactly talking about guzzling a gallon of soda from morning till night. Women who drank about two cans of soda each day were 63 percent more likely to have kids with asthma than those who didn't consume drinks that were sweetened, said the study.
The study also analyzed the consumption of sugary drinks like juice in early childhood and found that kids who drank a lot of juice early in life had an almost 80 percent risk of getting asthma later in childhood. Yikes!

Although experts can't pinpoint exactly why drinks with large amounts of high fructose corn syrup may increase the risk of asthma, they believe it may have to do with its link to obesity, which can put additional stress on the lungs.