Grandfather Makes Cardboard Playhouse From Cardboard Boxes
He Saw a Cardboard Box and Knew It Could Be Turned Into Something More, but His Granddaughter Didn't Expect This
Start Slideshow
ADVERTISEMENT ()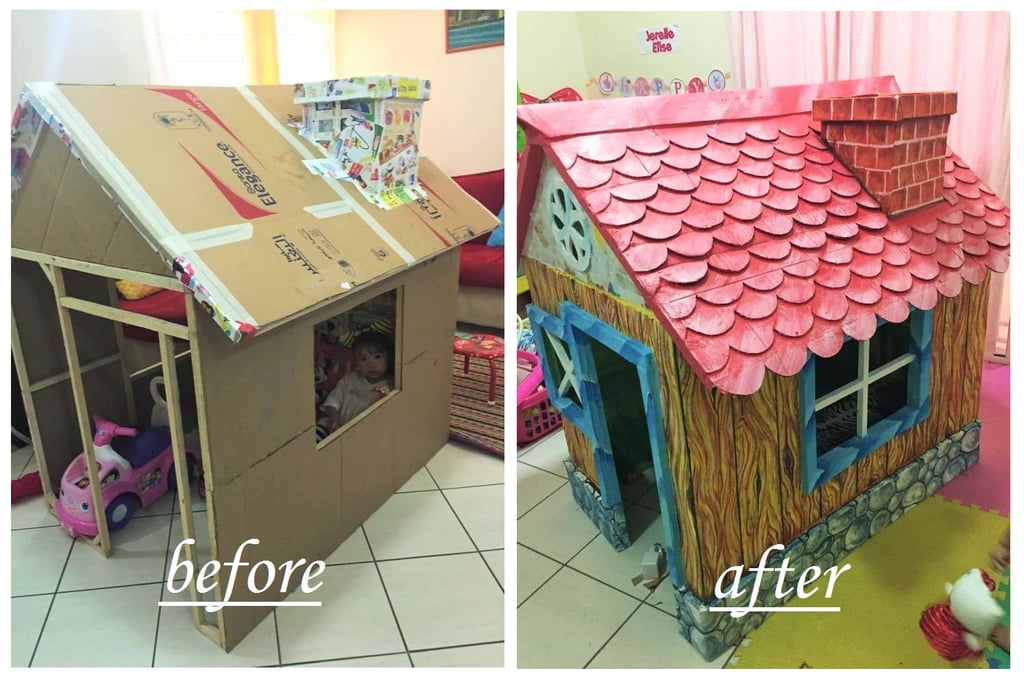 0
He Saw a Cardboard Box and Knew It Could Be Turned Into Something More, but His Granddaughter Didn't Expect This
With a handmade playhouse inspired by Pixar's Up already created especially for her, 3-year-old Ellie is one lucky little girl.
But when Jeh Caparas was watching his granddaughter, he did her one better — he transformed a bunch of boxes into an incredible cardboard playhouse that was definitely a labor of love. The grandfather from the Philippines used cardboard collected by Ellie's parents to build the house's foundation and then hand-painted it to look like Carl and Ellie's beloved floating home. Umbrellas exploding from the chimney completed the detailed exterior and it's safe to say that this little girl's new abode has some serious curb appeal.
Not only did Jeh put just as much detail into the home's interior — complete with working lights and lavish murals — but he also let Ellie help with the project. Luckily, this talented grandpa documented the entire process — check out the jaw-dropping photos below!