Barack Obama Comments on Charlottesville
Obama's Charlottesville Response Pays Homage to 1 of History's Greatest Civil Rights Leaders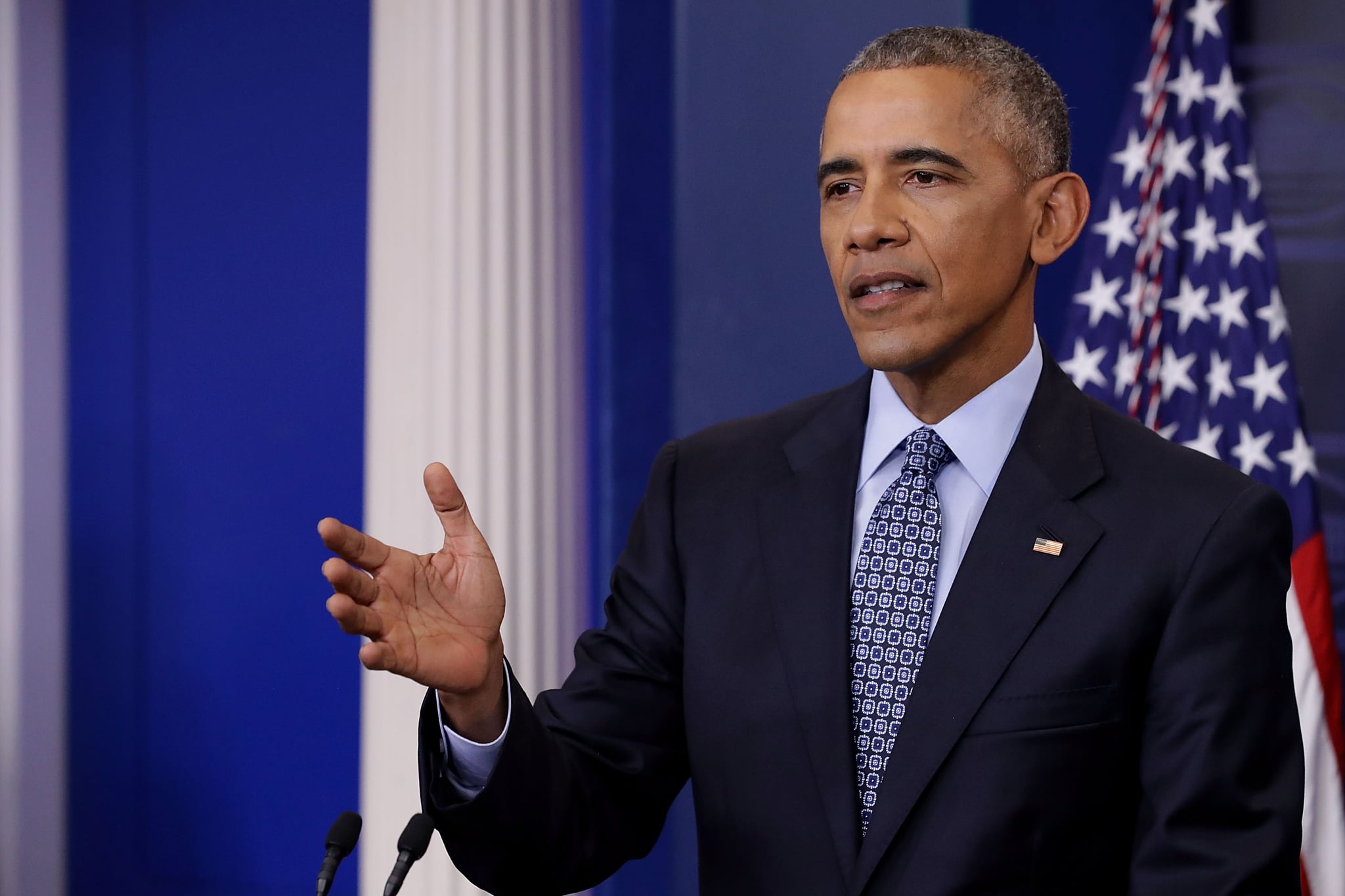 Former President Barack Obama added his voice to the chorus of leaders condemning the deadly white-supremacist violence in Charlottesville, VA, over the weekend. In a series of tweets on Aug. 12, Obama quoted antiapartheid leader Nelson Mandela's words on the origins of racism. He also shared a moving photo of himself visiting with young kids at a Bethesda, MD, day care in 2011, offering a hopeful response to the terrorist demonstration and violence rocking the city. The moving message from Obama came hours after Donald Trump addressed the Charlottesville events. His speech was criticized by many voices across the political spectrum — from Marco Rubio to Virginia's own attorney general — for failing to use the words "white supremacist" or "neo-Nazi" and for suggesting there were "many sides" responsible for the violence.
"No one is born hating another person because of the color of his skin or his background or his religion..." pic.twitter.com/InZ58zkoAm

— Barack Obama (@BarackObama) August 13, 2017
"People must learn to hate, and if they can learn to hate, they can be taught to love..."

— Barack Obama (@BarackObama) August 13, 2017
"...For love comes more naturally to the human heart than its opposite." - Nelson Mandela

— Barack Obama (@BarackObama) August 13, 2017
Pete Souza, Obama's former photographer, lauded his choice of words and imagery on Instagram. Souza has been an outspoken critic of Donald Trump and often shares photos of Obama that sharply contrast with the current president's actions and behavior.
Image Source: Getty / Chip Somodevilla