Beyonce Brings Mothers of Police Violence Victims to VMAs
Beyoncé Made a Huge Political Statement Before Even Entering the VMAs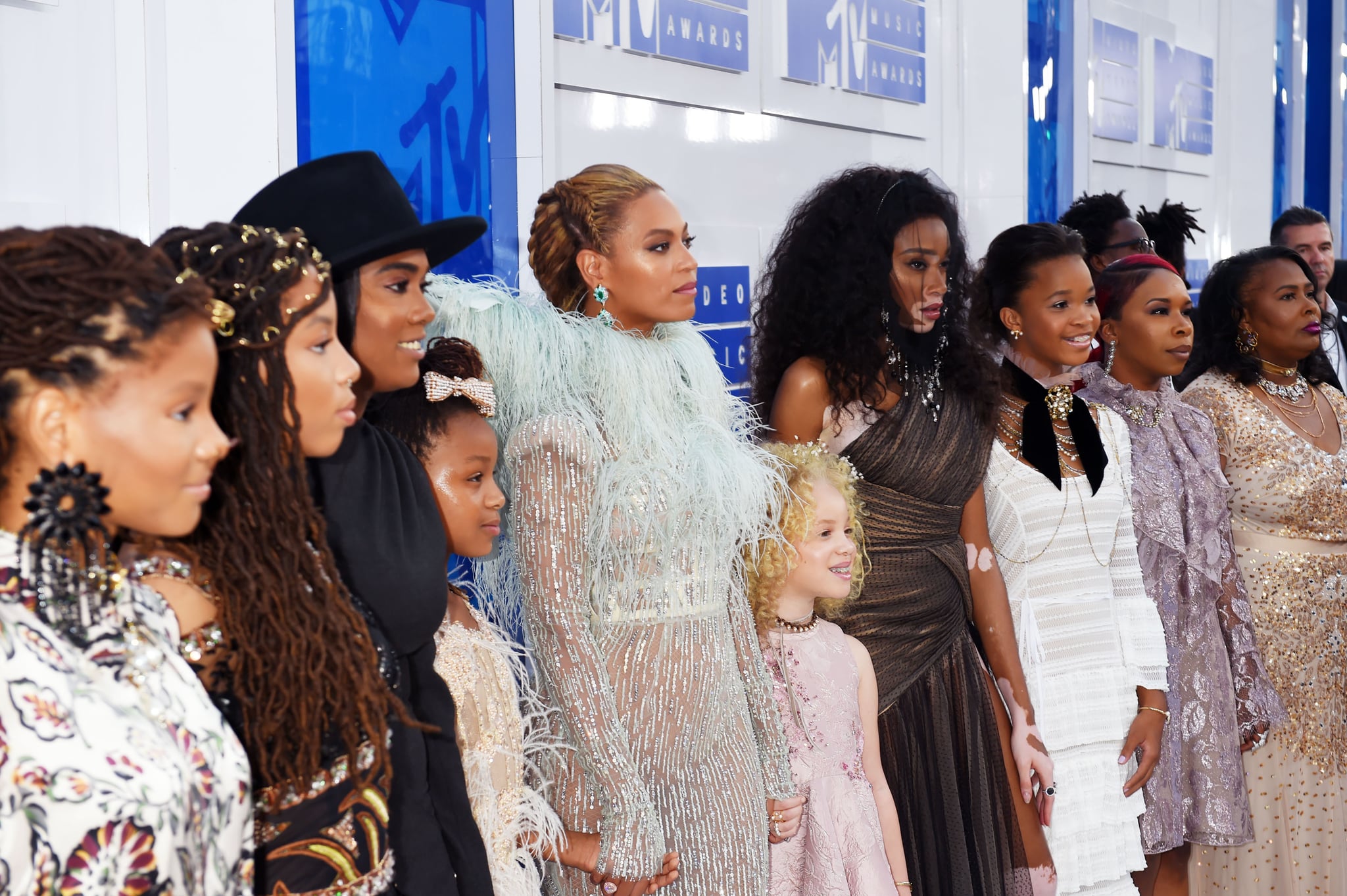 Image Source: Getty / Jeff Kravitz
Beyoncé has never shied away from making bold political statements, and the 2016 MTV VMAs were no different. After solemnly featuring several mothers of police violence victims in her Lemonade visual album, the performer brought the women as her dates to the award show. The grieving moms of Mike Brown, Trayvon Martin, Eric Garner, and Oscar Grant posed with Beyoncé and the rest of her squad on the white carpet.
Beyoncé's performance of a Lemonade medley was rich with symbolism, striking a poignant tone in regards to the recent violence against black people. The veritable miniconcert featured a black man wearing a hooded sweatshirt and dancers originally surrounded in pools of white light collapsing to the ground in pools of red.
This isn't the first time that a celebrity has used a teen-centric award show to bring light to police violence; Jessica Alba brought several victims' young family members on stage at the Teen Choice Awards and urged viewers to "stop the violence."