Can Donald Trump Block People on Twitter?
Welp, It's Unconstitutional For Trump to Block People on Twitter, Federal Judge Rules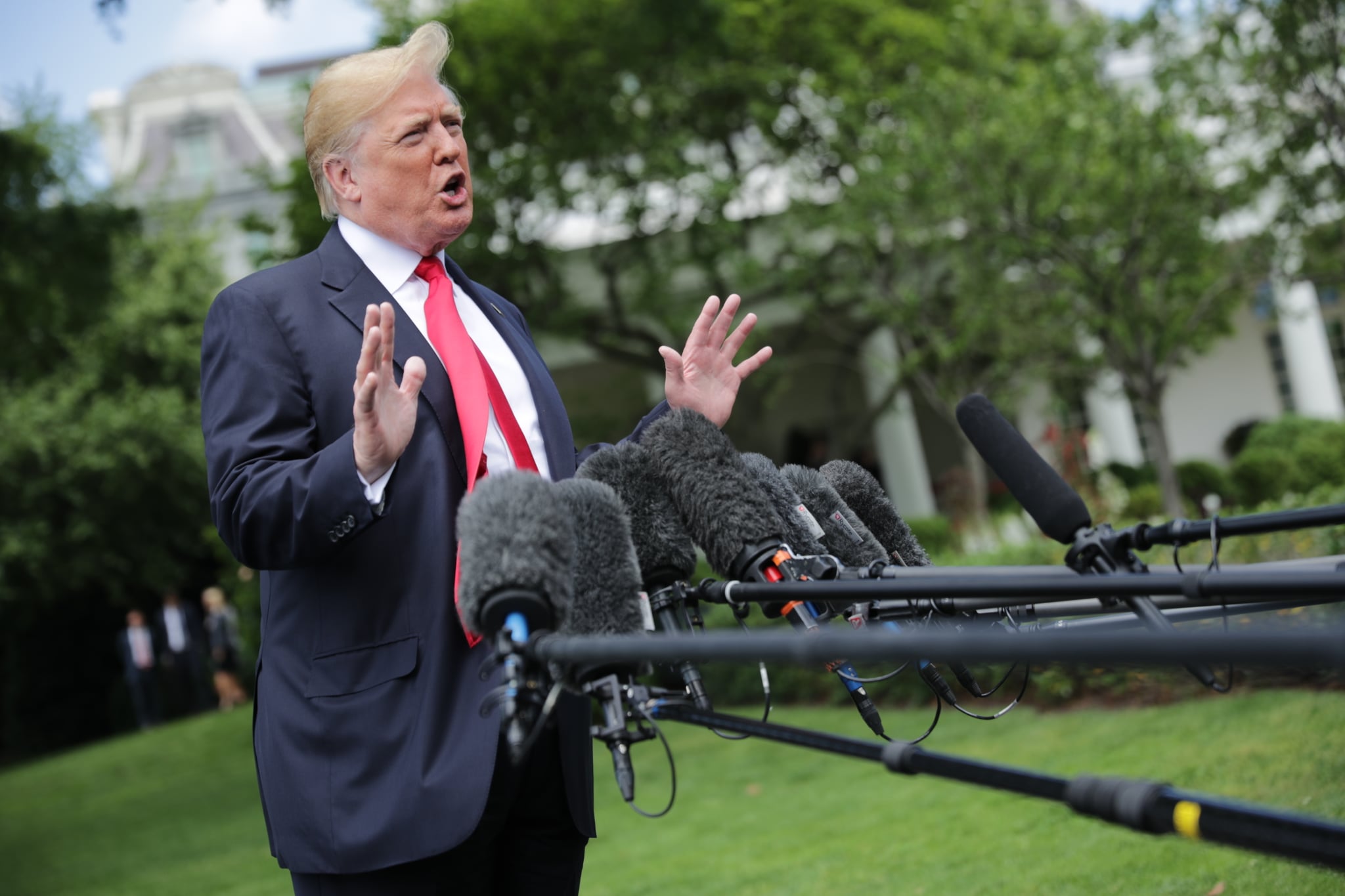 A federal judge ruled on Wednesday, May 23, that it's unconstitutional for President Trump to block people on Twitter.
Judge Naomi Reice Buchwald wrote: "No government official — including the President — is above the law, and all government officials are presumed to follow the law as has been declared." The ruling is the result of a lawsuit filed by the Knight Institute last July on behalf of seven people who had been blocked by Trump on the social-media platform. At the time, Trump had just blocked supermodel and cookbook author Chrissy Teigen, making her one of many public figures he'd banned from viewing or interacting with his account based on political views they'd expressed. (She's not a fan.)
"We're pleased with the court's decision," said Jameel Jaffer, executive director of Columbia University's Knight Institute, which defends freedom of speech and of the press. "The president's practice of blocking critics on Twitter is pernicious and unconstitutional, and we hope this ruling will bring it to an end."
The judge's ruling stated that the court maintains "that portions of the @realDonaldTrump account — the 'interactive space' where Twitter users may directly engage with the content of the President's tweets — are properly analyzed under the 'public forum' doctrines set forth by the Supreme Court, that such space is a designated public forum, and that the blocking of the plaintiffs based on their political speech constitutes viewpoint discrimination that violates the First Amendment."
It's worth noting that this ruling is a declaratory judgment, meaning it determines the rights of parties without ordering any specific action be taken. In response, a spokeswoman for the Justice Department, which is representing the president in the case, said, "We respectfully disagree with the court's decision and are considering our next steps."
Now we'll just have to see what Trump tweets about it.