Chrissy Teigen Blocked by Donald Trump on Twitter
Trump, Who's Currently Being Sued For Blocking People on Twitter, Blocks Chrissy Teigen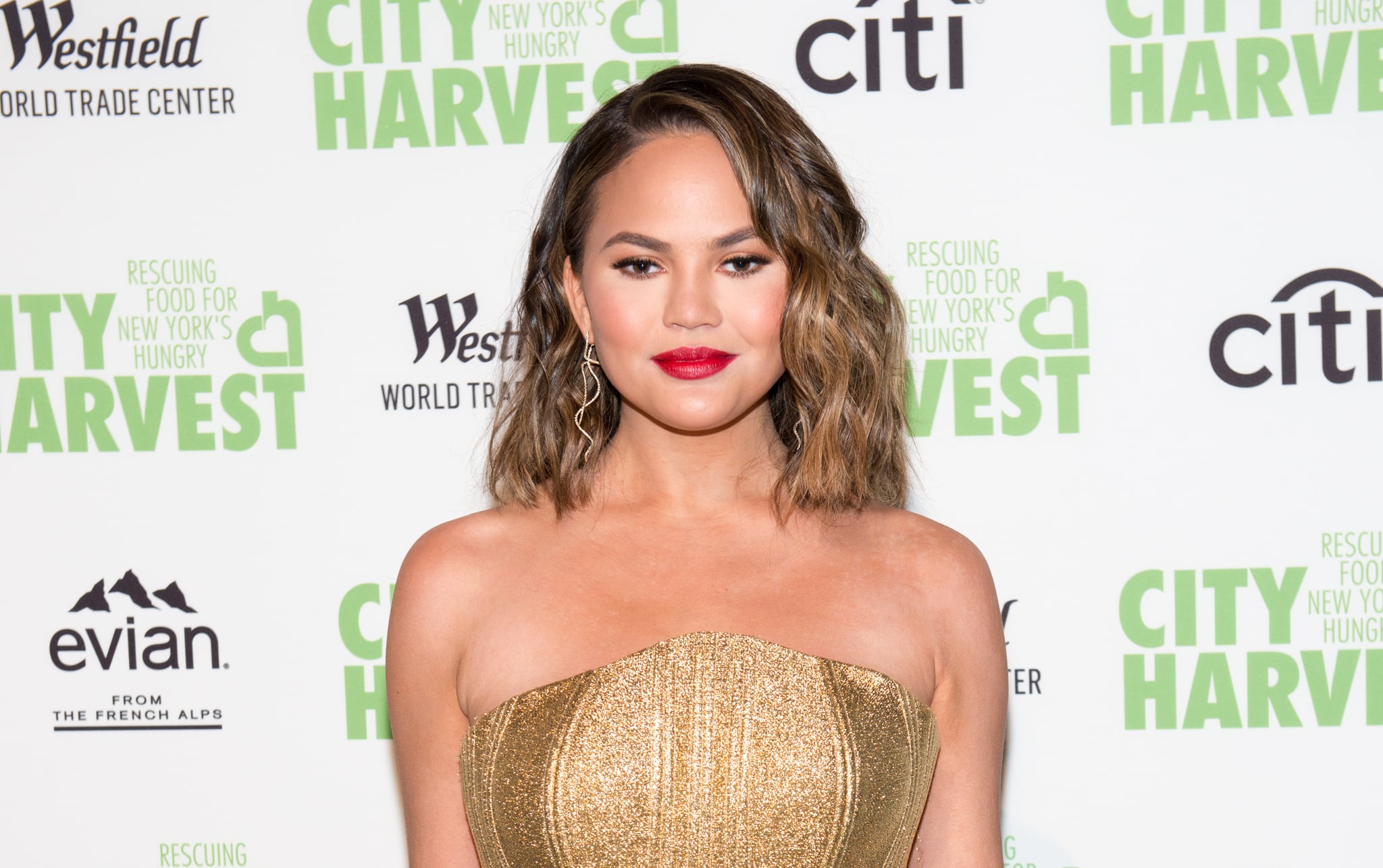 Chrissy Teigen isn't known for keeping her opinions to herself, especially when it comes to President Donald Trump. She's consistently taken to Twitter to tweet at the president, expressing her distaste for him and his administration. Well, her latest tweet to Trump on July 23 finally got her noticed — and blocked — on the president's personal Twitter account.
On July 23, Trump took to Twitter, as usual, to complain about Republicans and how he feels no one is trying to protect him. Teigen promptly followed up with a short response:
Lolllllll no one likes you

— chrissy teigen (@chrissyteigen) July 23, 2017
Her tweet was very popular, receiving more than 24,000 "likes" and 5,000 retweets. But Trump finally had enough and added Teigen to the long list of people he's blocked. Teigen tweeted about the momentous occasion on July 25.
After 9 years of hating Donald J Trump, telling him "lol no one likes you" was the straw pic.twitter.com/MhZ6bXT1Dp

— chrissy teigen (@chrissyteigen) July 25, 2017
It's somewhat surprising that Trump chose to block Teigen after this particular reply, considering that wasn't even one of her more savage tweets directed at the president.
You are 71 fucking years old. Grow. The fuck. Up.

— christine teigen (@chrissyteigen) June 28, 2017
what time should we call your Uber?

— christine teigen (@chrissyteigen) February 4, 2017
Trump is currently being sued by the Knight First Amendment Institute and seven people who were blocked by Trump. The organization stated in a press release that "President Trump and his communications team are violating the First Amendment by blocking individuals from the @realDonaldTrump Twitter account because they criticized the president or his policies." Despite the suit, it's clear Trump has no plans to change his Twitter blocking behavior any time soon.