Donald Trump Tweet About Orlando Shooting 2016
Donald Trump Sent the Worst Possible Tweet About the Orlando Massacre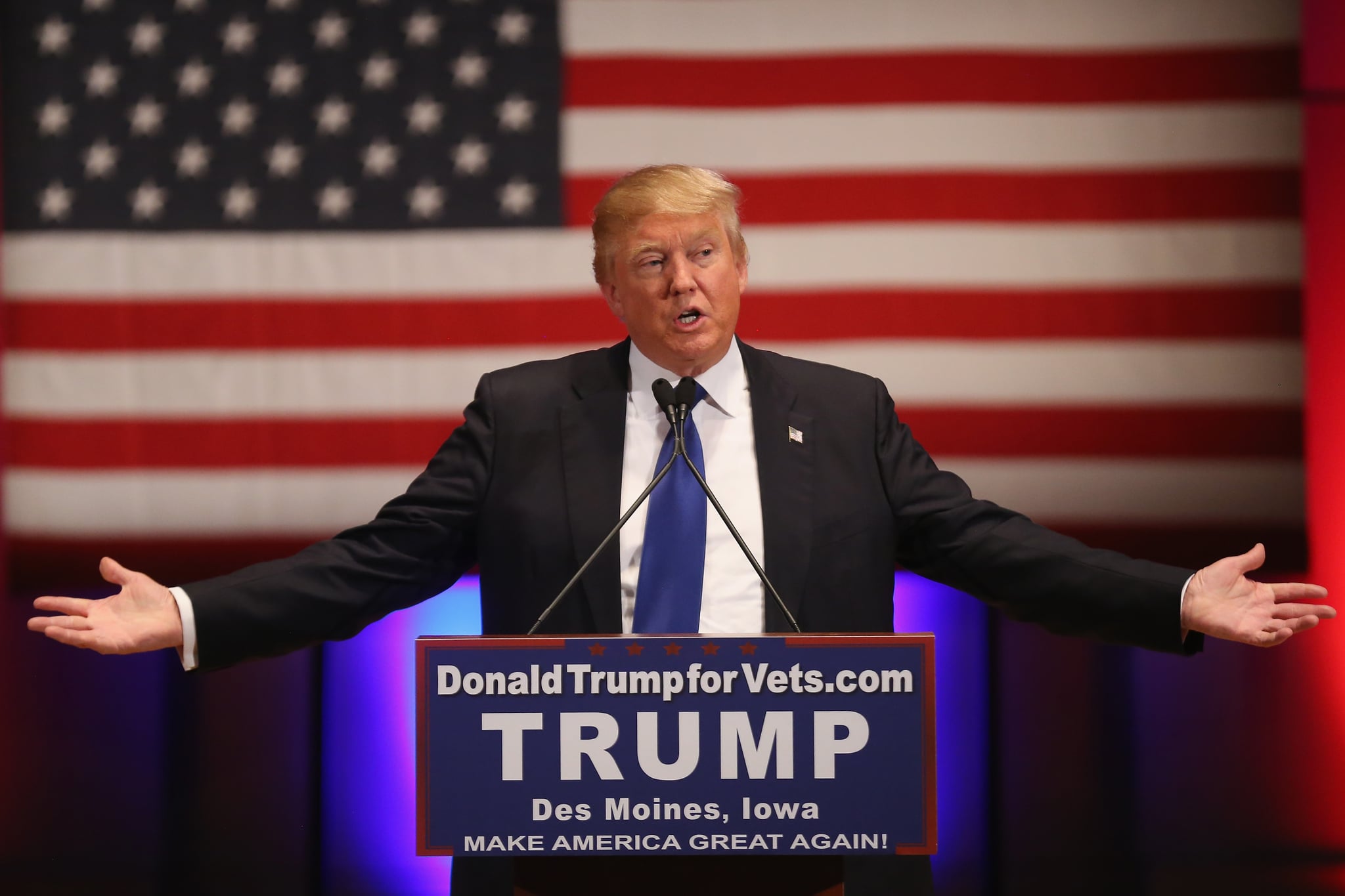 Donald Trump is facing major backlash for the tweet he sent out Sunday following the Orlando, FL, massacre, the deadliest mass shooting in the US.
Appreciate the congrats for being right on radical Islamic terrorism, I don't want congrats, I want toughness & vigilance. We must be smart!

— Donald J. Trump (@realDonaldTrump) June 12, 2016
The presumptive GOP presidential nominee said he was thankful for being congratulated for "being right" on his hard-line stance against groups like ISIS — prompting many to call him egotistical for using the moment to campaign instead of being sympathetic to the 49 victims who died in the club shooting.
Check out some of the reactions to his tweet:
?? @realDonaldTrump Are you really using this moment to campaign? What is wrong this guy?? 😷

— DREW (@Andres_Saavedra) June 12, 2016
Hey @realDonaldTrump get off the soapbox and mourn. Empower the people don't gloat as if you predicted something. #NotFitToBePresident

— William Constantine (@wmconstantine) June 12, 2016
Where are your thoughts of sympathy for the victims??? #egomaniac

— SCS (@DecencyisBack) June 12, 2016
your brand of narcissism is truly insane. you turn a mass shooting into an opportunity to accept praise. #deleteyouraccount

— susie ghahremani (@boygirlparty) June 12, 2016
making a mockery of Americans in front of the world. You don't even respect your own people enough to put some condolences

— My Mom Thinks I'm Handsome (@ImSofaKingSexyy) June 12, 2016