Google Home Tips
15 Things You Probably Didn't Know Your Google Home Could Do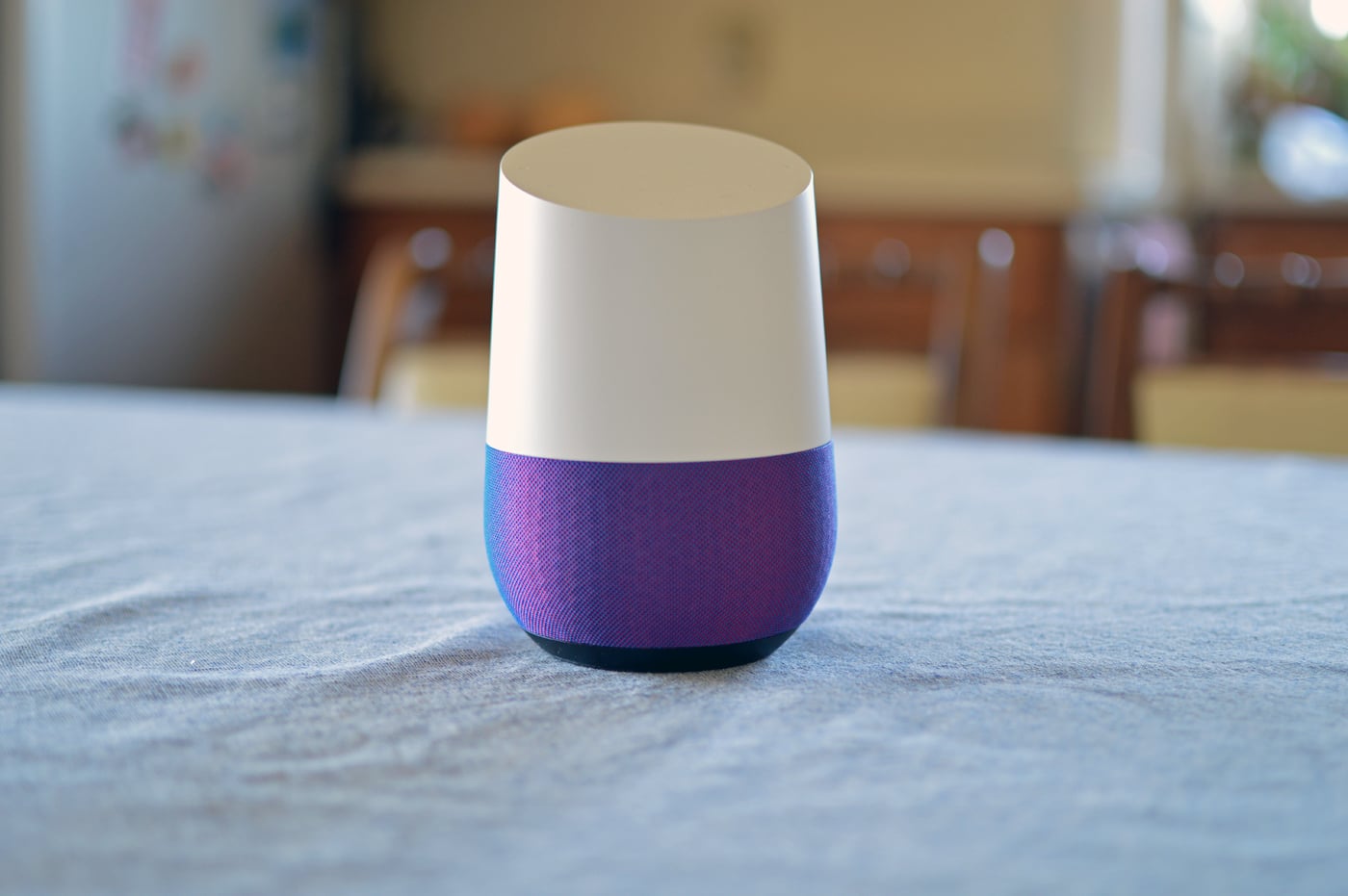 Google Home's one-year anniversary is almost here, and if you're still on the fence about it, maybe finding out what it can do will change your mind. The Google Home, first announced at Google I/O in May 2016, is a direct competitor to Amazon's Echo devices that come with Alexa (including the new ones that come in fun new colors). The company is expected to possibly announce two new Google Home devices in October, so you're going to keep seeing this handy gadget around. If you are someone who owns a Google Home already, you might be encouraged to try out some of these tips for yourself to get the most out of your device.
It responds to two different wake words. You can say both "OK, Google" and "Hey, Google."
Set a specific music source. Pick from Spotify, Google Play Music, YouTube Music, or Pandora.
Google anything. Since Google Home works with Google Search, you can ask it a variety of questions. Best of all, Google Assistant will remember your previous question, so you can ask follow-ups and it will know what you're referencing.
Get help with homework and other tasks. Ask Google Home how to solve a math problem or the capital of a state.
Add events to your calendar. Just tell Google, "OK, Google: add dinner with Erin at 7 p.m. to my calendar," and it'll do it.
Set multiple alarms or timers. Set one timer after the other and Google Home will remember both.
It can remember where you've left things. If you're forgetful, you can always tell Google where you've placed something. Just tell it, "OK, Google: remember my keys are on the top shelf." Then, when you're looking for them, just say, "OK, Google: where are my keys?" and it'll tell you.
Use it with everyone in your household. Google Home supports up to six different people's accounts. This means six people can connect to the Google Home, and when they talk to the device, it'll recognize who's speaking and give them the right information and use the correct calendar, music, and more.
Call anyone in the US hands-free and for free. Google Home can call anyone in your contacts who's located in the US or Canada. Just say the name and you're set to go. And if you use Google Home with different people in your house, it'll recognize your voice and know who exactly it needs to call.
Adjust the volume. While you can turn down the Google Home's volume manually, you can also say "OK, Google: lower the volume to 50 percent," and it'll automatically adjust.
Figure out a song through its lyrics. To find out what song's been stuck in your head all day, just tell Google a few of the lyrics and the song will start playing.
Play a few games. Play Mad Libs, Lucky Trivia, and a few others with Google Home.
Set reminders. Google Home's newest feature lets you finally set reminders that alert you both on the device and on the app. Just say, "OK, Google: set a reminder to take out the recycling every Thursday at 7 p.m.," and you'll get the alert. Google Home is also smart enough to recognize context. So, for example, if it's 8 p.m. on Friday and you say, "OK, Google: remind me to make breakfast at 8," it'll know you mean 8 a.m.
Find out what's on deck for the day. Say, "OK, Google: tell me about my day" and Google Home will let you know the weather, what's on your calendar, and any traffic and meetings.
Control your TV with Google Home. If you have a Chromecast device connected to your TV or have a TV with built-in Chromecast, connect your streaming platforms like Netflix to your Google Home account. Then, just say, "OK, Google: play Stranger Things on the living room TV," and it'll go ahead and do that.
Google is constantly adding new features to Google Home, so stay tuned for even more innovative tools.
Image Source: POPSUGAR Photography / Ann-Marie Alcántara