Will Harvey Weinstein Go to Jail?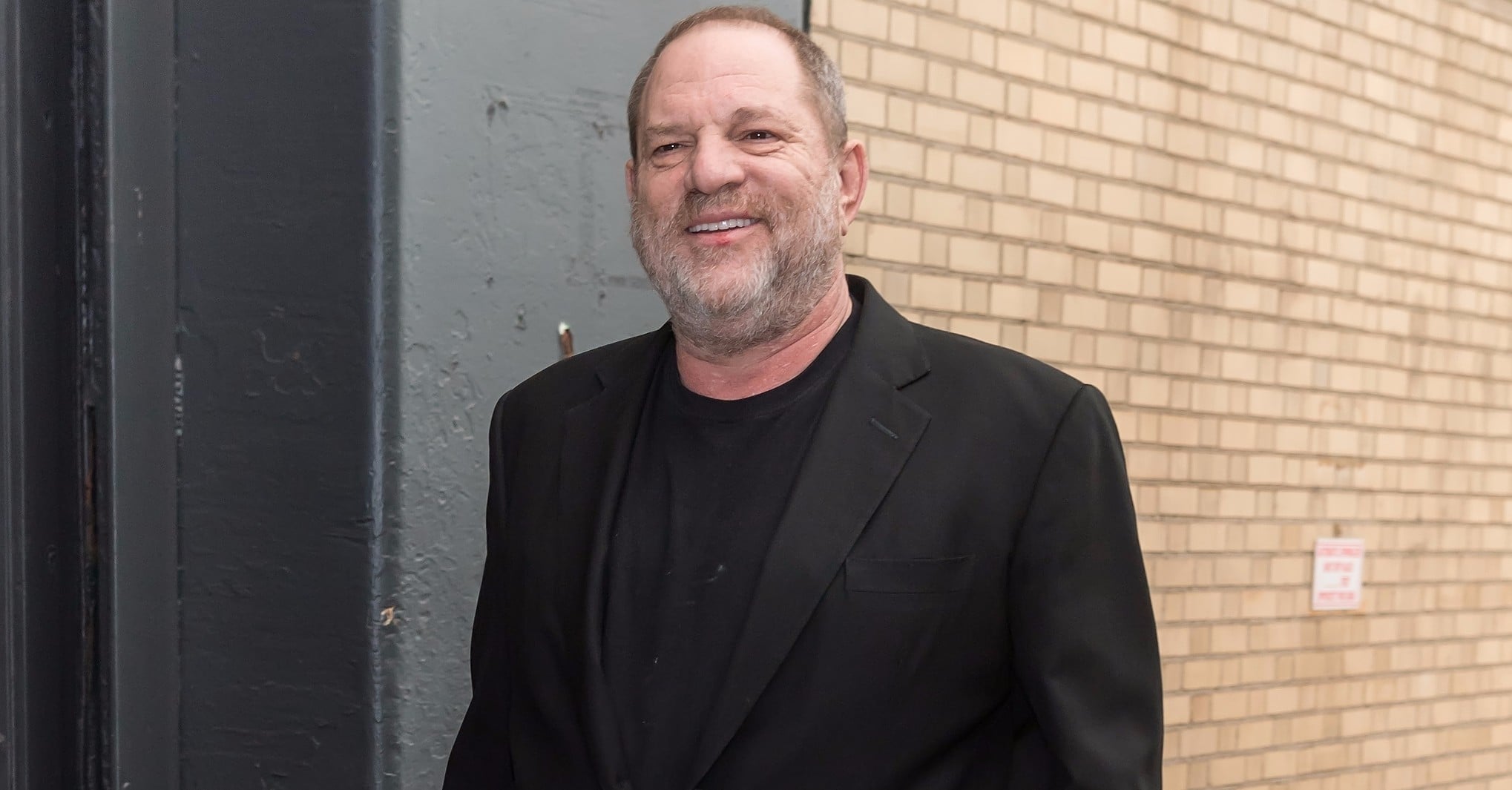 Update, Oct. 14: The Academy of Motion Picture Arts and Sciences voted yesterday to "immediately expel" Weinstein.
Original story: As sexual harassment and sexual assault allegations against Harvey Weinstein continue to pour in, new questions arise about what legal ramifications the movie producer could face for the dozens of claims against him. Weinstein was fired from his company shortly after allegations broke of his decades-long inappropriate conduct, and while The New York Times uncovered that Weinstein reached multiple settlements with women over the years, he has yet to face any legal charges. We asked legal experts to chime in on what kind of repercussions Weinstein could wind up facing in the future.
Civil Claims or Criminal Charges
There are two ways in which legal charges could be filed against Weinstein. The first would involve a civil suit, filed by an individual. According to Washington DC-based attorney Alan Kabat, a partner at Bernabei & Kabat, PLLC, the statute of limitations for filing a civil suit for sexual assault is two years in California and three years in the state of New York, where many of the alleged events took place. The second legal route would be for a prosecutor to move forward with criminal charges against Weinstein. As Kabat explained, the statute of limitations for sexual assault in this case is 10 years in California for assault committed before 2017 and unlimited for assault committed after 2017 or in the last 10 years. There is no statute of limitations in New York for sexual assault committed after 2005.
"I think, at the minimum, there will be a serious criminal investigation."
It is also worth pointing out the distinction between sexual harassment and sexual assault. As attorney Lynne Bernabei, also a partner at Bernabei & Kabat, explained to POPSUGAR: "Sexual harassment is a civil matter. The standards for a civil case under Title VII state laws are that the actions have to be severe or pervasive." The criteria for sexual harassment can vary from one jurisdiction to another. Sexual assault, on the other hand, must be tried criminally, and "you have to physically touch the person, and it has to be unwelcome."
The statute of limitations is notably shorter for sexual harassment. As Kabat explained, at the federal level, under Title VII, a person must file a complaint with the Equal Employment Opportunity Commission within 180 days of the last alleged act (300 days if they also file at the state agency). If the ensuing investigation warrants it, the person has 90 days to file a lawsuit in court. At the state level in California, a person has one year to file a discrimination charge and another year after investigation to file a complaint, while New York law grants one year to request an official investigation and three years to file a lawsuit.
Possible Outcomes of a Trial
When asked how likely Weinstein was to face charges and be sentenced to time in jail, Bernabei replied that she thinks it very likely that he will at least be prosecuted: "I think, at the minimum, there will be a serious criminal investigation, and I think it's very likely there will be some criminal prosecution. California law is very favorable for that. There are reports that the prosecutors in New York and London are looking into events that occurred in those cities."
On the other hand, Bernabei said that Weinstein will more likely be fined rather than sentenced to prison. However, as Kabat pointed out, given the brief statute of limitations on sexual harassment, it may be too late for many of Weinstein's alleged victims to press charges.
The recent mistrial in the Bill Cosby case has shown how difficult it is to obtain a conviction in a high-profile sexual assault trial involving a celebrity. But Bernabei has expressed optimism, noting the differences between the two cases and highlighting the fact that Weinstein does not have the same image or legacy as Cosby: "Cosby is very old and sick, and he had a TV image as a nice African American family man. [Harvey Weinstein] doesn't have a TV image like that. He has an image of being an opportunist." She also noted that many of the events involving Weinstein are more recent and that many of the actresses who have spoken out against him are well-known, unlike Cosby's accusers.
Bernabei also invoked a change in the general culture and the way people now perceive sexual predators: "There's been a change in how people are thinking of serial harassers and rapists that has come from [former Fox CEO Roger] Ailes and [former Fox News host] Bill O'Reilly. We've had cases against O'Reilly that went on for many, many years. Everybody knew about it, and they just kept settling lawsuits." Yet, in the last year, both Ailes and O'Reilly were ousted from their positions following increasingly publicized allegations of sexual misconduct, a possible sign that tolerance for sexual predators is dwindling.
Notably, as revealed in Ronan Farrow's story on Weinstein in The New Yorker, Weinstein was investigated by the NYPD in 2015, after actress Ambra Battilana Gutierrez reported an assault by him to the department. She wore a wire, capturing audio in which Weinstein admits to the groping — but charges were never filed. "We had the evidence," Farrow quotes a police source as saying in the story. "It's a case that made me angrier than I thought possible, and I have been on the force a long time."
Liability For The Weinstein Company
Weinstein was fired from The Weinstein Company (TWC) on Oct. 7. According to TMZ, there is a chance this unusually swift ousting may have been illegal, in view of his contract, which stipulated that he had the right to mediation and arbitration, which he did not receive. More interestingly, the contract includes a clause shielding Weinstein from being fired if he "treated someone improperly in violation of the company's Code of Conduct," provided that he reimbursed TWC for any settlements made following his inappropriate behavior.
For Bernabei, the question is not whether this makes his firing illegal but whether this clause is a clear indication that the board of TWC was well-aware of Weinstein's activities: "That contract was written in such a way that they knew what he was doing. They knew he was sexually harassing women. You can't contract your way out of sexual harassment. If you have a company and you know someone at the top is harassing people, or sexually assaulting them, you can't say: 'That's OK, as long as he pays the fines.' You have to maintain a safe workplace."
Additionally, the clause itself is arguably illegal: "A court looking at this would say it's against public policy, that a company cannot forge a contract with illegal terms such as that," Bernabei said.
Stripping of Credentials and Awards
The Academy of Motion Picture Arts and Science is meeting on Oct. 14 to decide which actions to take regarding Weinstein. It is possible he could be removed from the Academy. It is unknown whether the Academy could strip him of his Oscar, although such a move would be unprecedented. BAFTA has already suspended his membership.
Personal and Professional Losses
In the span of just a week, Weinstein has become a Hollywood pariah, called out and criticized by a growing list of celebrities, politicians, and former colleagues. It is unlikely his career will ever recover from the scandal. On Oct. 10, his wife of 10 years announced she was leaving him.