How the Presidential Candidates Stand on Reproductive Rights
What Every Woman Should Know About the Presidential Candidates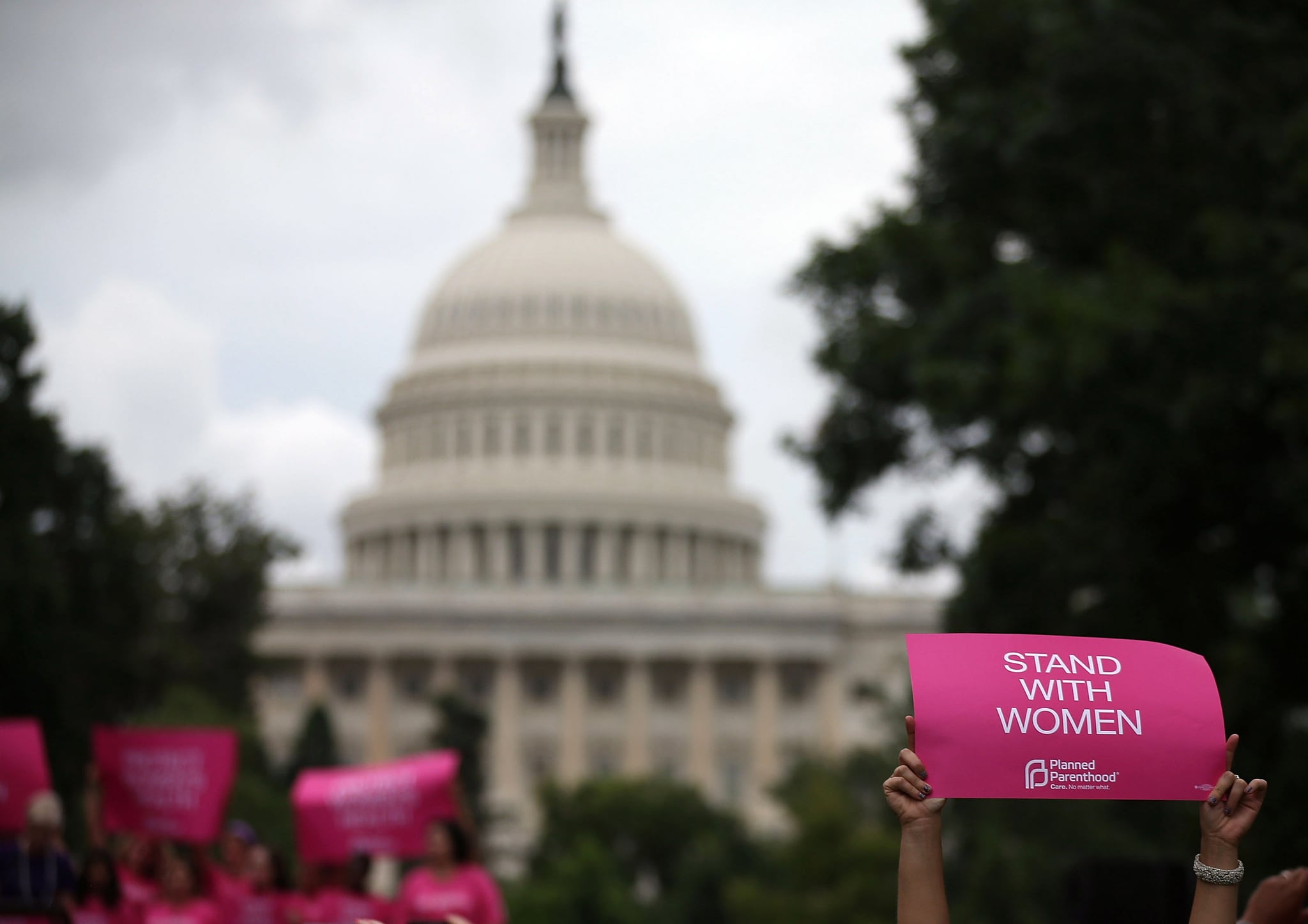 The 2016 election cycle has been a historic one, and not just because of Republican presidential candidate Donald Trump's headline-making statements. This is the first presidential election with two women vying for the nomination in opposing parties: Democrat Hillary Clinton and Republican Carly Fiorina. It's no surprise that women's issues are at the forefront of many candidates' platforms: reproductive rights have never been so squarely in conservatives' crosshairs, and equal pay for women and paid family leave are also central to the conversation. As pressing as these issues are, not every presidential hopeful is treating them as priorities, and many of their proposed policies would actually hold women back, even as the country is poised possibly to have its first female commander in chief. In my opinion, we should be far beyond this utterly perplexing paradox in 2016.
Now's your chance to get a crash course on every candidate's position on women's issues — some of which may shock you — for yourself, the women in your life, and human progress in general.
Hillary Clinton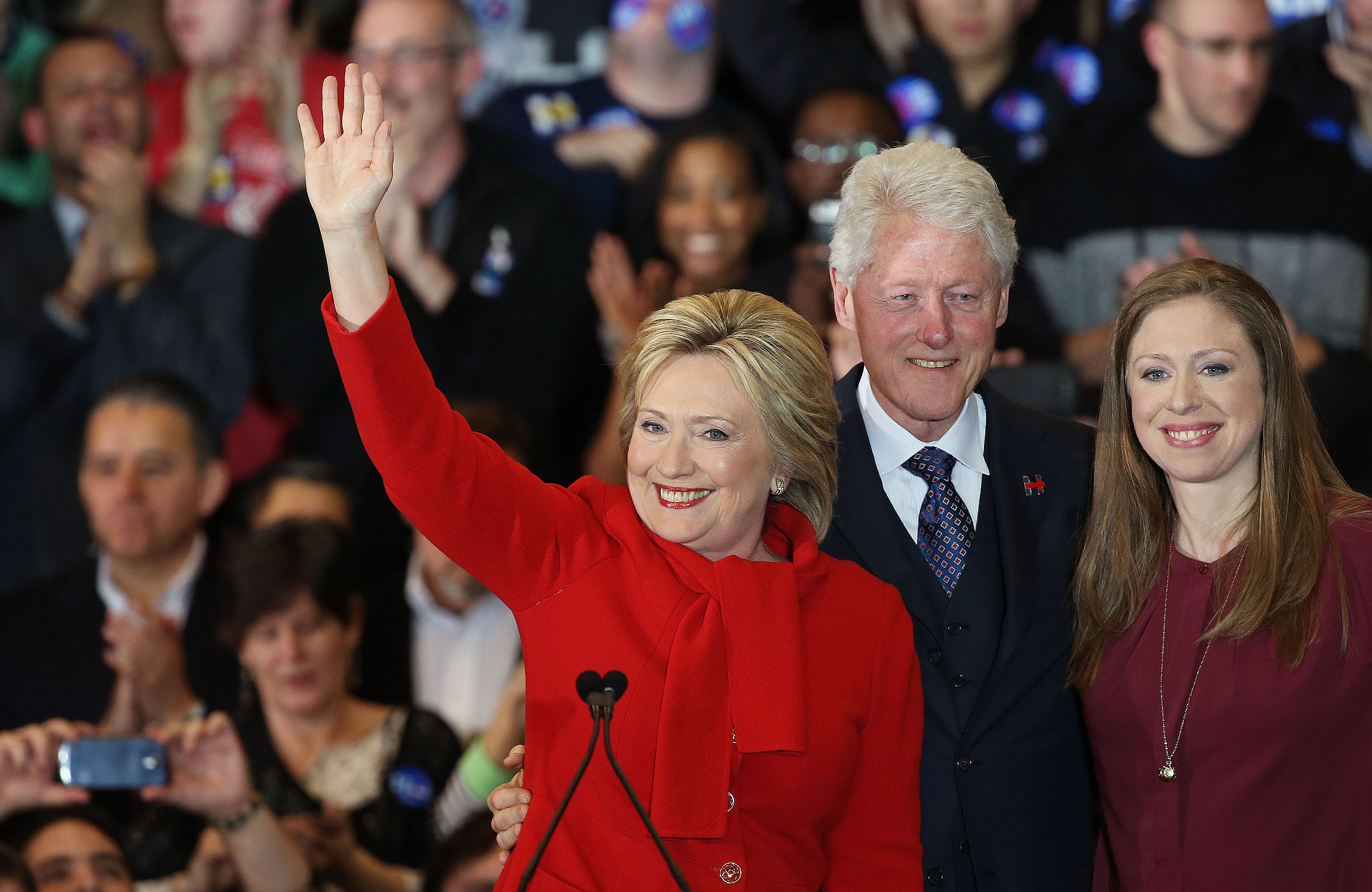 As the Democratic front runner (she and Bernie Sanders are tied in Iowa's caucus), Clinton is a walking symbol of women's rights. Her passion for universal gender equality stems far beyond the 2016 election, however. In 1995, Clinton made a speech in Beijing, during which she exclaimed her now-famous line, "Women's rights are human rights."
On the issue of abortion rights, Clinton has always been pro-choice, but she appeals to moderates by emphasizing that abortions should be "kept safe, legal, and rare." Throughout her campaign, Clinton has been a vocal supporter of Planned Parenthood. When the health organization made its historic decision to officially endorse her earlier this month, Clinton posted a statement on her Facebook page:

"Every single GOP candidate would defund Planned Parenthood. I'll take on Republicans or anyone who tries to interfere with women's health. Proud to have Planned Parenthood Action's support in this important election."
Clinton has also outlined her specific plan toward equal pay on her official campaign site. She would press for the passage of the Paycheck Fairness Act, which would help prevent discrimination against women in the workplace, enforce pay transparency so that women can negotiate their salaries fairly, establish paid leave to help new parents, and raise wages for the lowest-paid jobs in the country because they are disproportionately held by women.
Clinton has also made ending campus sexual assault a primary issue in her platform, delivering this message in a video last September:
"I want to send a message to every survivor of sexual assault: Don't let anyone silence your voice. You have the right to be heard. You have the right to be believed, and we're with you."

Bernie Sanders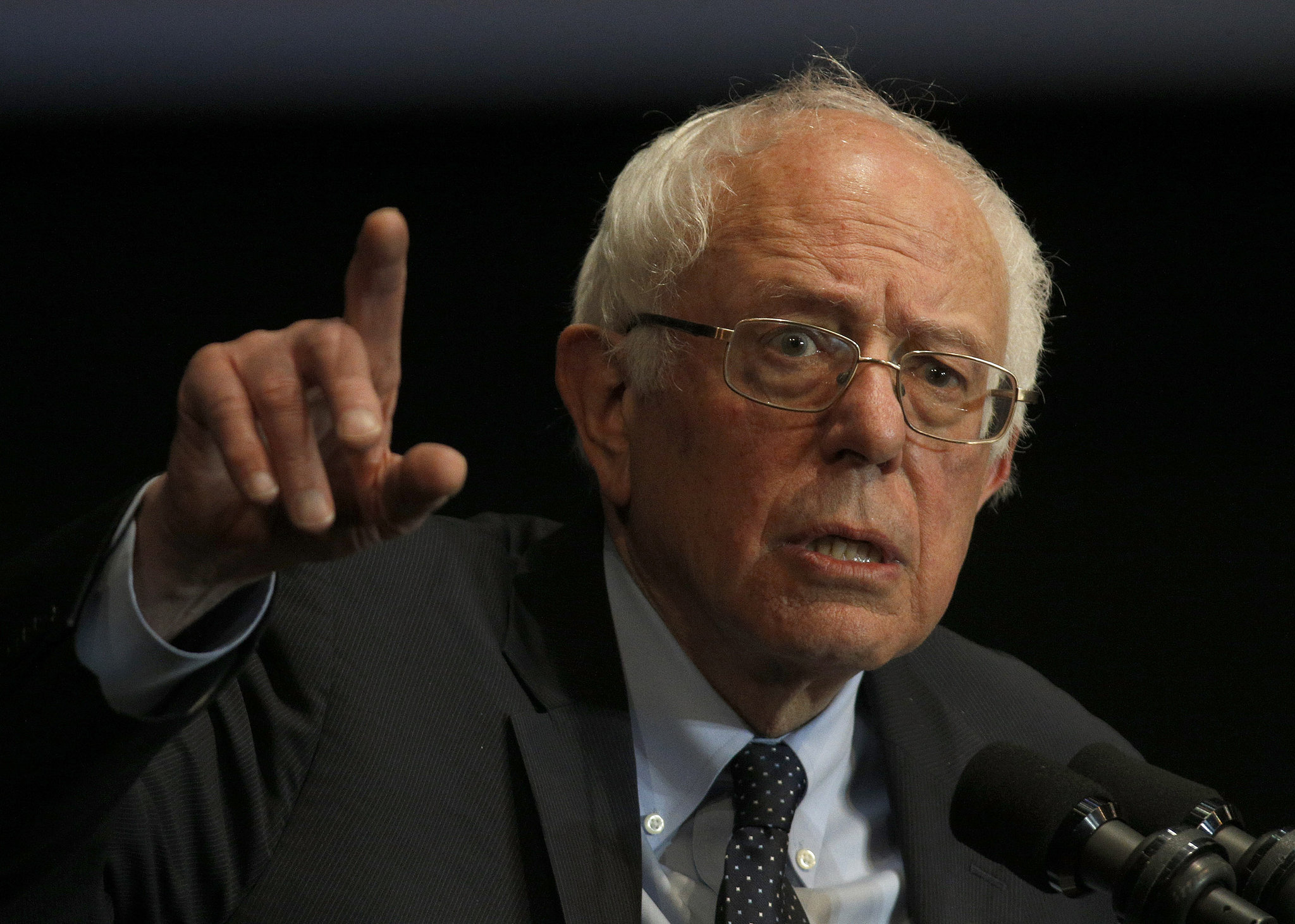 Many believe that self-proclaimed Democratic socialist Bernie Sanders is even more dedicated to fighting for women. Perhaps it's because Sanders, whom Salon called an uberfeminist, champions women's rights with a kind of zeal that feels indisputably genuine. Whereas Clinton has been careful in her rhetoric on abortion, Sanders has been emphatic. On his campaign website, he writes:

"We are not going back to the days when women had to risk their lives to end an unwanted pregnancy. The decision about abortion must remain a decision for the woman and her doctor to make, not the government."
In achieving this, Sanders promises to expand funding for Planned Parenthood if elected and only elect Supreme Court justices who would uphold Roe v. Wade.
Other benefits women can expect in a Sanders presidency? Closing the gender income gap, expanding the programs under the Violence Against Women act to help domestic abuse survivors, paid family leave, expanded Medicaid and Medicare, quality child care for all women, increased minimum wage, an expanded WIC program (which offers nutritional assistance to low-income pregnant, breastfeeding, and postpartum women), and expanded social security.
Ted Cruz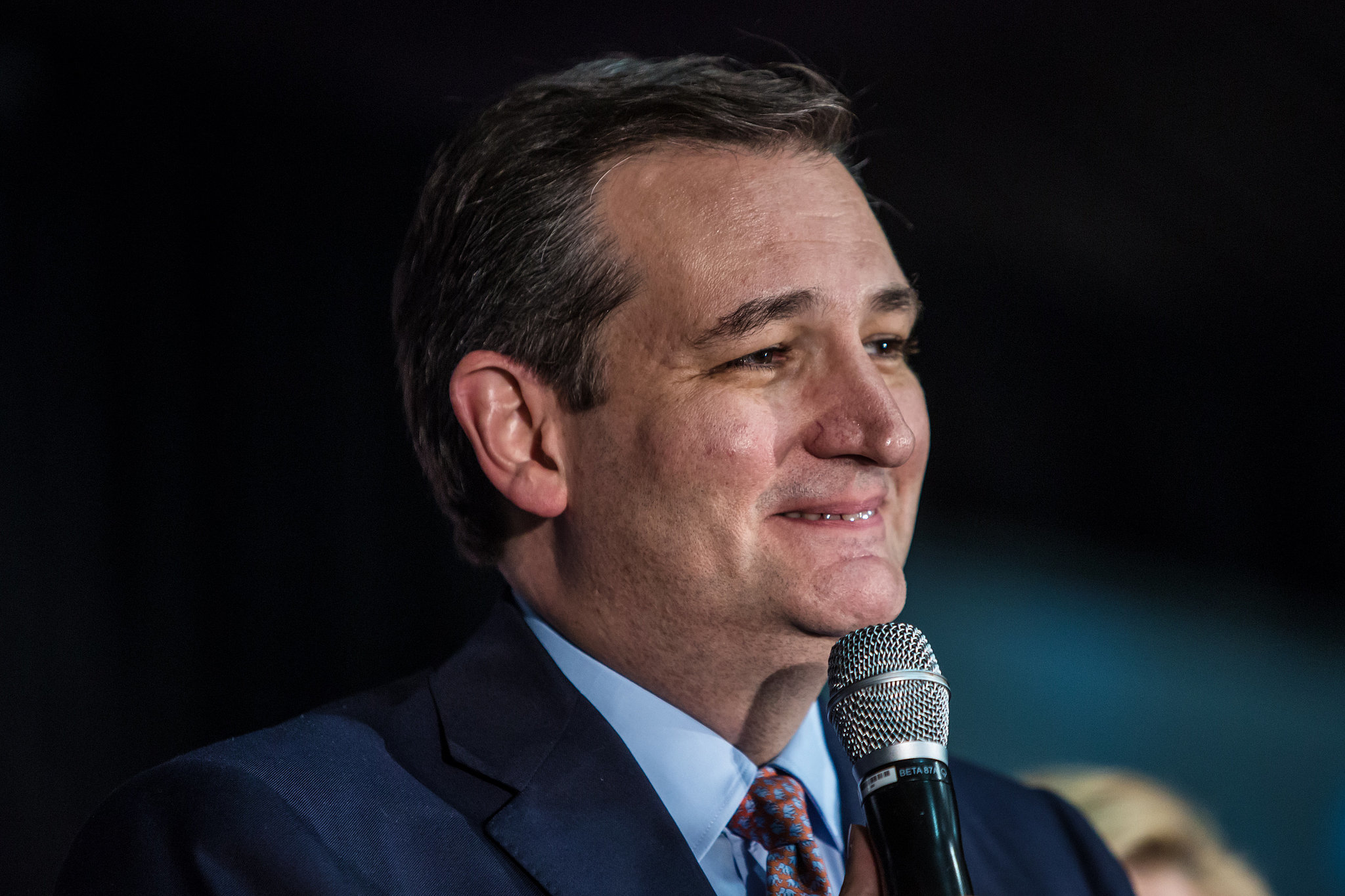 Then there are the Republicans, including Ted Cruz, who won the Iowa Republican caucus. Cruz is aggressively pro-life and has loudly supported defunding Planned Parenthood, describing it as a "morally bankrupt service" and using heavily edited and misleading videos as fuel for his antiabortion rhetoric. He also tried to pass legislation in Texas that would require abortion doctors to have admitting privileges at nearby hospitals. The law was ruled unconstitutional by a federal judge.

Cruz is also not a fan of contraceptives, and in an effort to slam Obamacare, which he has vowed repeatedly to repeal if elected, he told the crowd at the 2013 Values Voter Summit that the federal health law is forcing Christian companies to provide "abortifacients" (abortion-inducing drugs) to its employees. However, that is not exactly accurate. Obamacare requires employers to cover birth control, including the emergency contraceptive Plan B, which is basically a strong dose of birth control. Employers are not required to cover the "abortion pill" RU-486.
Besides reproductive rights, domestic violence doesn't seem to be a concern for Cruz either. In 2013, he voted against renewing the Violence Against Women Act of 1994, which has been instrumental in helping women and domestic violence victims. A Cruz spokesperson said in a statement: "Stopping and punishing violent criminals is primarily a state responsibility, and the federal government does not need to be dictating state criminal law."
Marco Rubio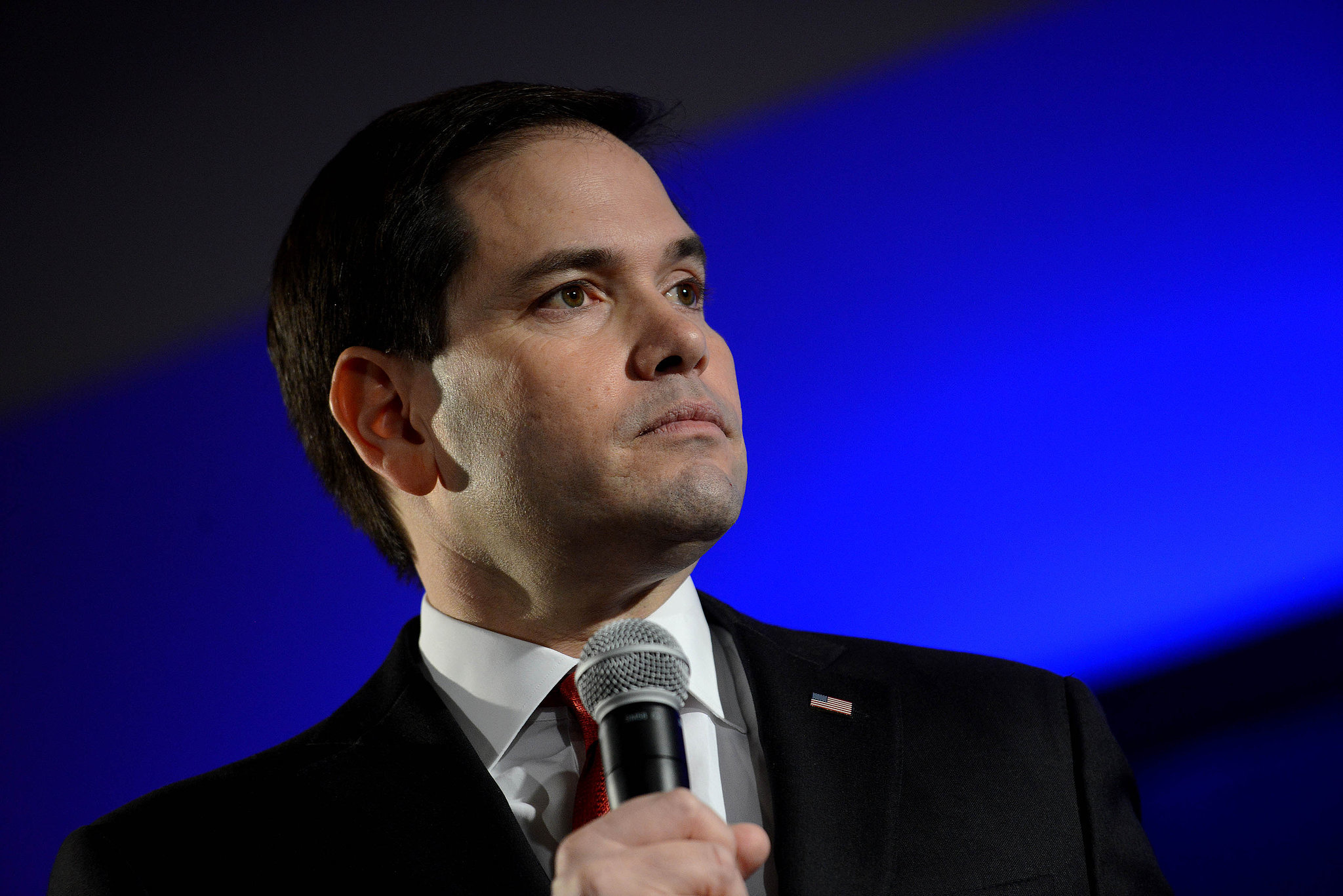 Marco Rubio has also been consistently and vocally pro-life, telling Sean Hannity in an interview that "it's a unanimity that human life begins at conception." In 2013, he cosponsored the Pain-Capable Unborn Child Protection Act, which proposed to ban abortions after 20 weeks based on the reasoning that that's when a fetus begins to feel pain. He also emphasized to Megyn Kelly in the first GOP primary debate last August that he never supported rape and incest exceptions to abortion bans.
Like Cruz, Rubio is also against the Affordable Care Act's requirement for employers to provide free birth control and was one of a group of senators who introduced the Religious Freedom Restoration Act, which would allow companies the right to deny their employees contraceptive coverage. Rubio also voted against reauthorizing the Violence Against Women Act in 2013, arguing that the new funding distribution should be left to the states and not decided by the Department of Justice.
As for equal pay, Rubio has voted against the Paycheck Fairness Act multiple times even though it would help curb pay inequality.
Donald Trump
Where do we even start with this one? The problem with Donald Trump is not that he's laid out many specific policies that would impede women's rights, but his perceived misogynistic attitude toward women. When Kelly asked Trump to address previous sexist remarks he had made, calling women "fat pigs," "dogs," "slobs," and "disgusting animals," the real estate tycoon alluded to the Fox News anchor's menstrual cycle and started a petulant Twitter feud with her.
However, his stance on women's reproductive health is moderate compared to his fellow Republican candidates. Even though he's pro-life, he has voiced his support for abortion in the case of rape, incest, or if a woman's life was at risk, noting that "Ronald Reagan had those same exceptions."
As for equal pay, Trump has no history of voting for or against related legislation, but when a reporter asked him if he would make sure women get paid the same as men, if elected, Trump responded, "You're gonna make the same if you do as good a job." He also told the crowd:

"I respect women incredibly. I have had women working for me in positions that they've never worked in terms of construction, in terms of so many different jobs . . . I have given women more opportunity than I would say virtually anybody in the construction industry."
Ben Carson
Known for his unorthodox (and sometimes downright confusing) views, Ben Carson has made some shocking statements about women. Last October during an interview on Meet the Press, Carson compared women who have abortions to slave owners.
"We've allowed purveyors of a vision to make mothers believe that baby is her enemy and that they have a right to kill it," he told host Chuck Todd. "During slavery, a lot of the slave owners thought that they had the right to do whatever they wanted to that slave. Anything that they chose to do. And, you know, what if the abolitionists had said 'I don't believe in slavery, I think it's wrong, but you guys do whatever you want to do.' Where would we be?"
Carson has also expressed his belief that a victim of rape or incest should carry out her pregnancy to term. On the subject of domestic violence, he butted heads with mega-conservative Bill O'Reilly. When Carson called the public lambasting of Baltimore Ravens running back Ray Rice, who was caught on video assaulting his then-fiancée, "despicable," O'Reilly countered with, "You know how many millions of men do that? It's not an isolated deal. It's a terrible plague." The former neurosurgeon then retorted with, "I'm not sure that's true," forcing O'Reilly to reiterate, "I'm telling you, battery against women in this country and around the world is just out of control, doc."
Chris Christie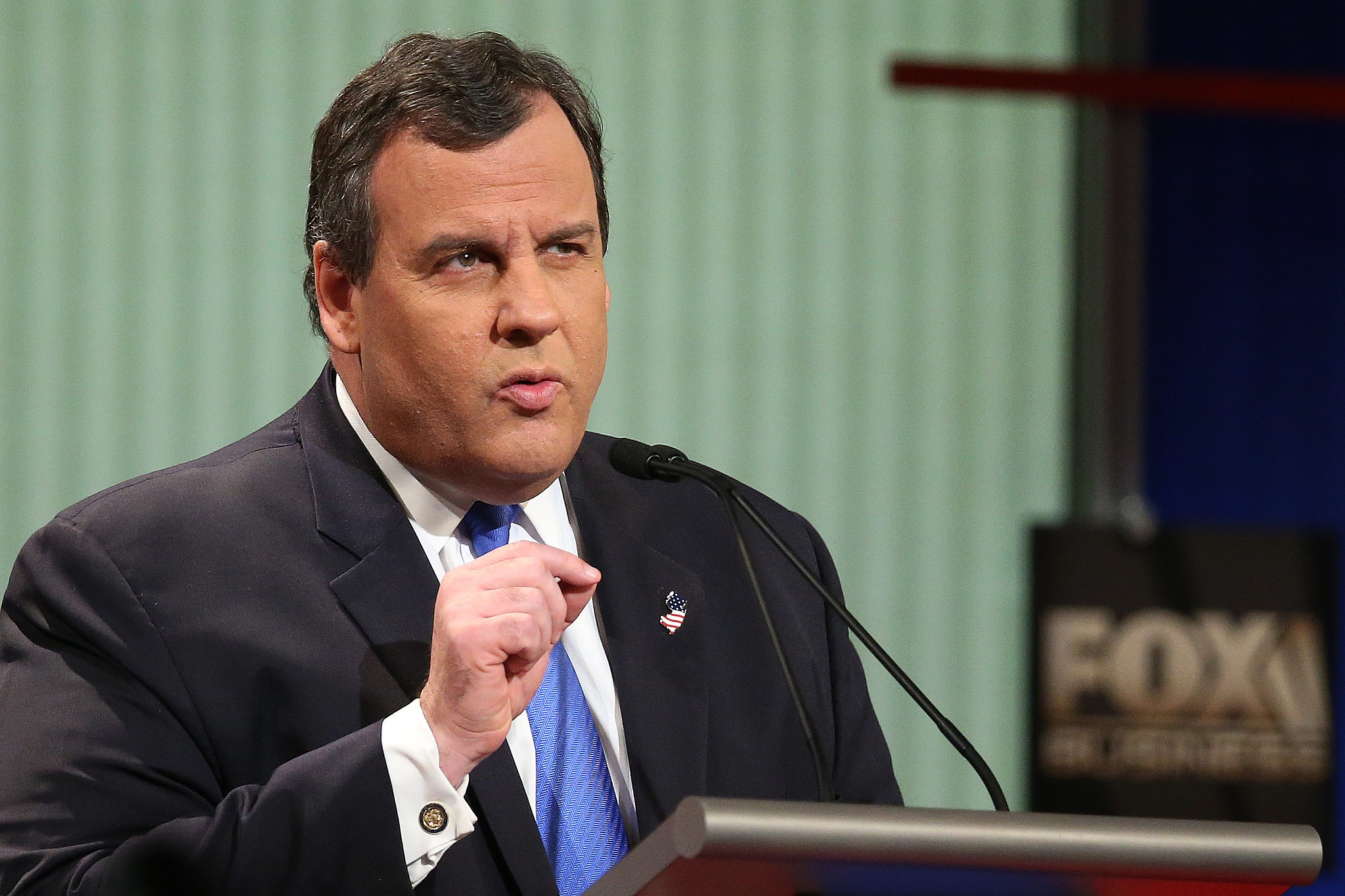 Before 1995, Chris Christie described himself as pro-choice, but he changed his position after hearing his daughter's beating heart in the womb. Though he's now pro-life, he's not as hard-line as some of the other candidates: as governor of New Jersey, he supported exceptions (including incest, rape, or if the mother's life is in danger) to ban abortion after 20 weeks. However, he also successfully defunded Planned Parenthood in New Jersey and urged Congress to do the same on a federal level.
When it comes to equal pay and raising the minimum wage for women, Christie has responded differently across the board. He signed one piece of legislation that requires employers to notify their employees of their right to be free of pay discrimination. However, he then vetoed another bill that would require government contractors to report employee gender and compensation information to the New Jersey Department of Labor.
In 2012, the New Jersey state legislature proposed a bill that would raise the minimum wage from $7.25 to $8.50 an hour, which would benefit women the most since they make up 56 percent of the state's low-income workers. Christie conditionally vetoed the bill, proposing instead that the minimum wage be raised to $8.25 and over three years.
Carly Fiorina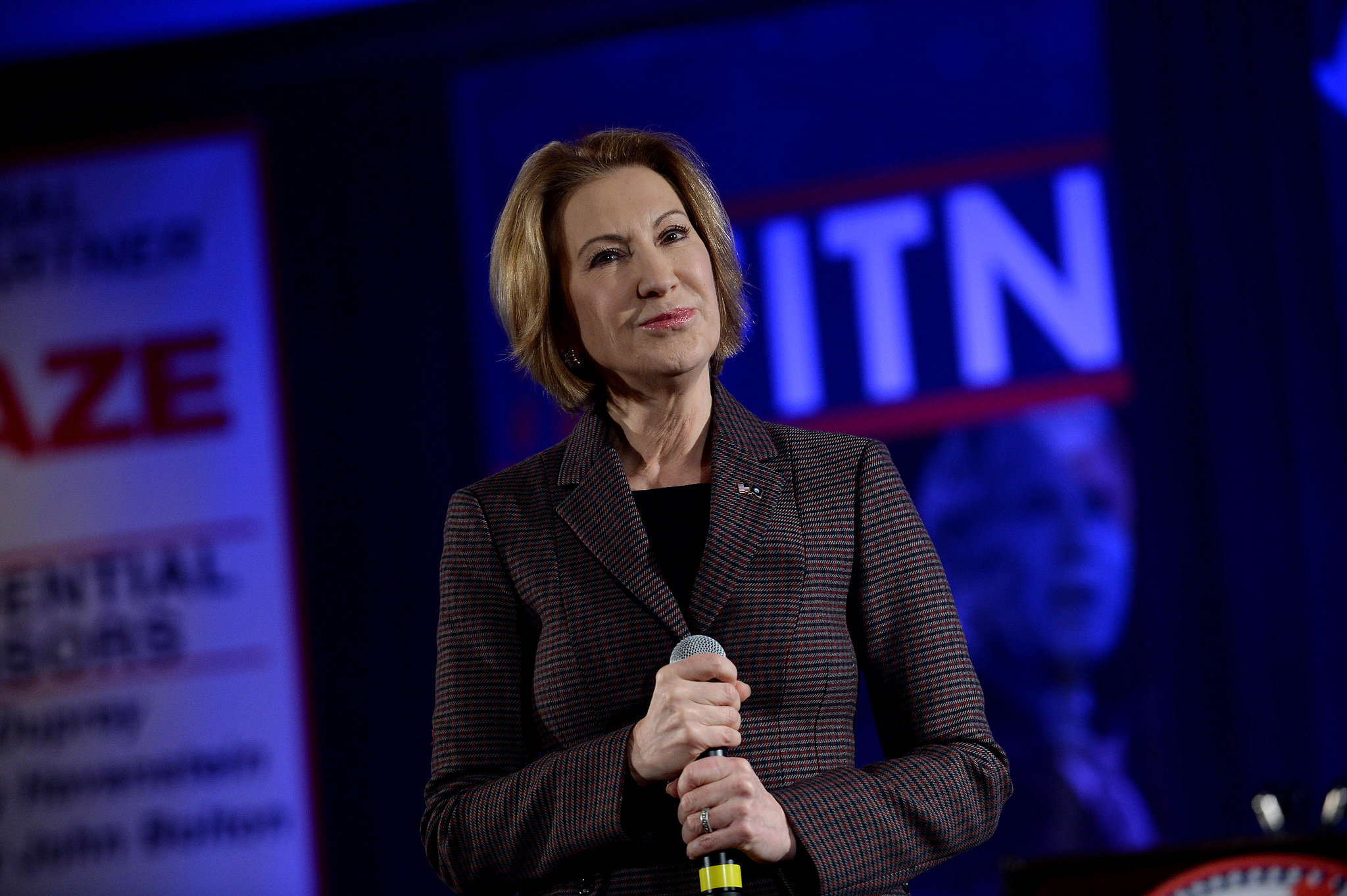 Given the obvious fact that she is a woman, Carly Fiorina has been grilled on her positions on women's issues. Columnist Sally Kohn concluded that she "ain't no feminist" but also pointed out several instances where she fought the good fight, perhaps unwittingly.
In November, Fiorina took a jab at the feminist movement, and appeared to take a jab at Hillary Clinton in the process, writing on her Facebook page that "feminism has devolved into a left-leaning political ideology where women are pitted against men and used as a political weapon to win elections."
However, she has repeatedly had to shoot down her male counterparts in the GOP field for making gender-based remarks on her looks and even used them as fuel to appeal to women groups. It's not that Fiorina rejects feminism so much as how it's wielded. Last June, Fiorina penned a piece titled "Redefining Feminism," in which she describes her idea of it: "A feminist is a woman who lives the life she chooses. We will have arrived when every woman can decide for herself how to best find and use her God-given gifts. A woman may choose to have five children and home-school them. She may choose to become a CEO…or run for President."
Regarding more black-and-white issues, however, Fiorina aligns with her conservative male counterparts. She has supported defunding Planned Parenthood, backed banning abortion after 20 weeks, dismissed restrictions to free birth control as harmful to women, opposed raising the minimum wage, and opposed the Paycheck Fairness Act, even though, as the former CEO of Hewlett-Packard, she must know firsthand the gender discrepancies that exist at the executive level, especially in tech.
Jeb Bush
Last August, Jeb Bush infamously said, "I'm not sure we need half a billion dollars for women's health issues," thereby putting a huge target on his back. Clinton wasted no time in rebutting, calling Bush "absolutely, unequivocally wrong." Bush attempted to clarify his comment with this statement: "With regards to women's health funding broadly, I misspoke, as there are countless community health centers, rural clinics, and other women's health organizations that need to be fully funded. They provide critical services to all, but particularly low-income women who don't have the access they need."
Try as he might, Bush has consistently supported anti-women policies, like defunding Planned Parenthood, which he said was "not actually doing women's health issues." (Note that Planned Parenhood does provide a vast array of services to millions of women, like STD tests, affordable preventative care, and life-saving cancer screenings.) His overall stance on abortion is relatively moderate, however, supporting rape, incest, and life endangerment as exceptions. But to prove his steadfast pro-life beliefs, Bush signed a bill authorizing "Choose Life" license plates — it's unclear whether or not he knows that also happens to be the tagline for Trainspotting, a movie about heroin.
Rand Paul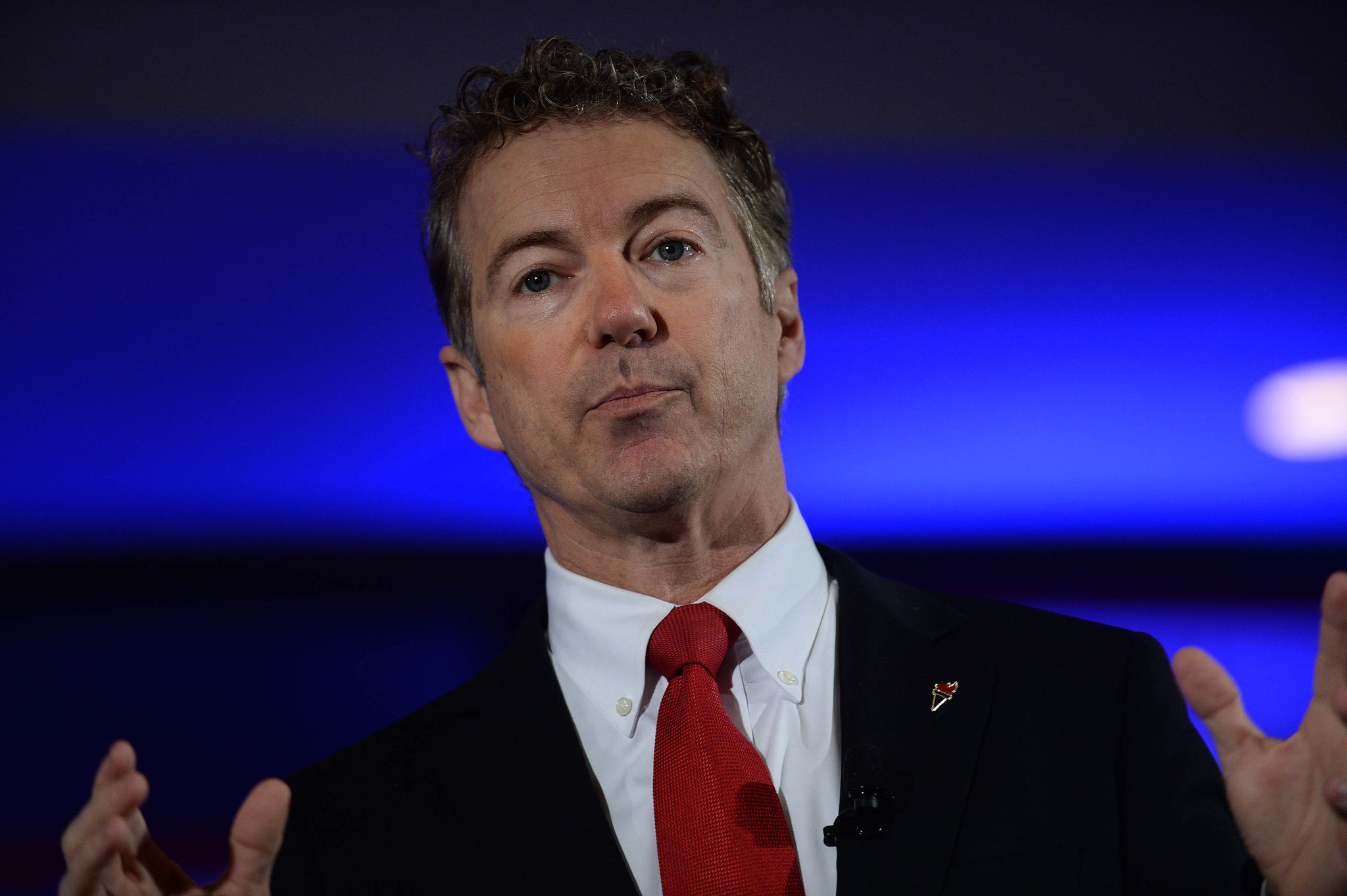 Rand Paul, who describes himself as "100 percent pro-life," has been one of the loudest proponents of defunding Planned Parenthood. Last July, he introduced an amendment to the tax code that would strip the health organization of its federal funding in the wake of the video smear campaign. The Senate voted on the measure the following month and failed to garner enough support to pass.
In 2013, Paul introduced the Life at Conception Act, which "declares that the right to life guaranteed by the Constitution is vested in each human being beginning at the moment of fertilization, cloning, or other moment at which an individual comes into being."
Prior to these moments, however, Paul was more lenient. He has made it clear that he does not oppose birth control or emergency contraceptives like Plan B.
As a staunch libertarian, Paul opposes federal interference in issues like minimum wage and has, therefore, voted against the Paycheck Fairness Act multiple times. He even went so far as to compare the legislation to the communist Politburo under Soviet Russia, telling reporters in 2012, "The minute you set up a fairness czar to determine what wages are, you give away freedom."
His views against government interference also informed his decision to oppose reauthorizing the Violence Against Women Act in 2013.
Overall, his views on women are just as out of touch as Huckabee's. When Meet the Press's David Gregory asked Paul to address Huckabee's "war on women" comments, Paul dismissed any plight women might be experiencing in this country by talking about how successful and cushy the females in his own family were. And then there was the time he shushed a female anchor on live television.
John Kasich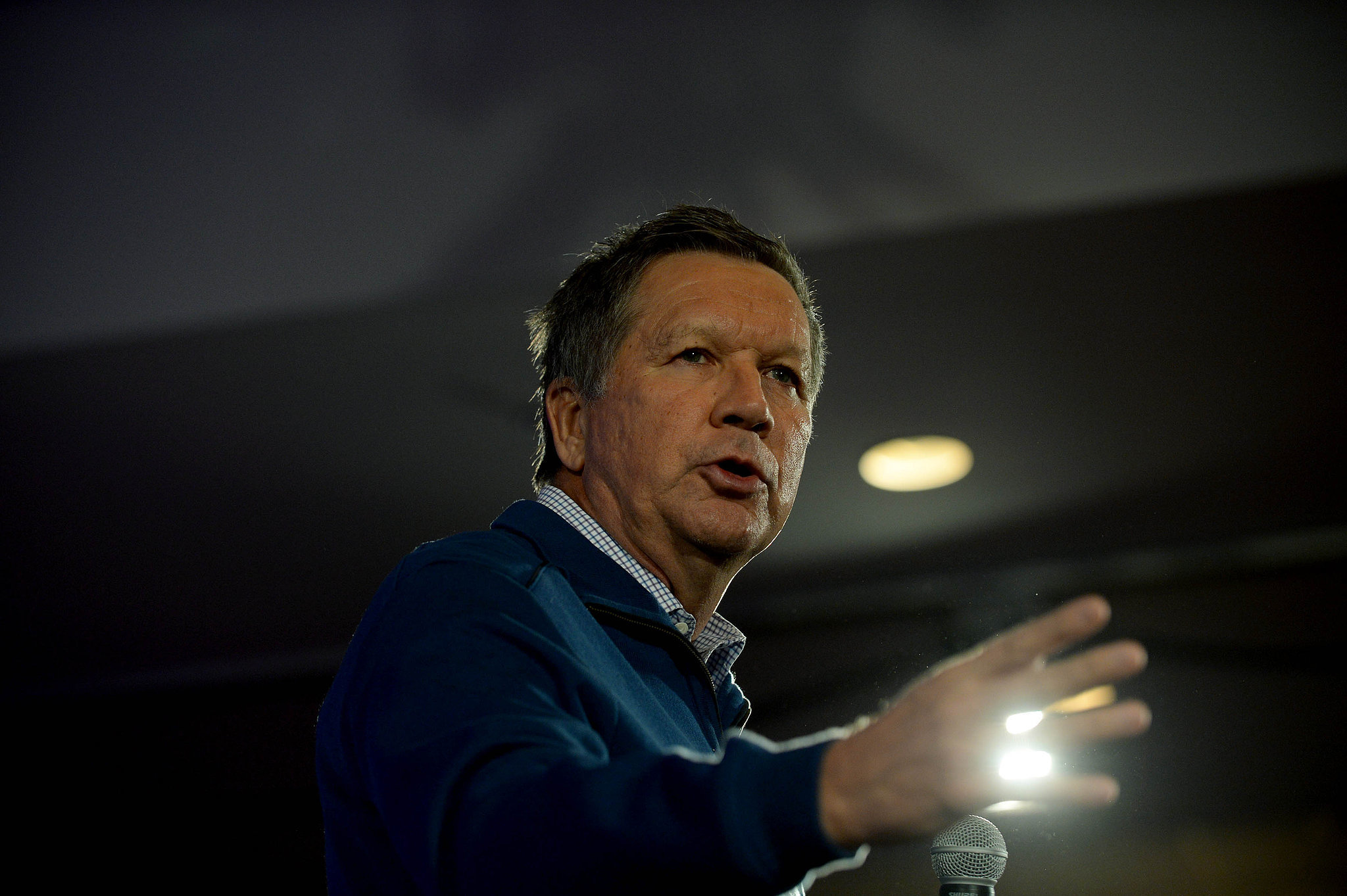 For the left, John Kasich came out of the gate as the level-headed moderate of the Republican primary field, but that image has been tamped down by a closer look at his stance on reproductive rights. The truth is Kasich is actually one of the most stringent opponents of abortion. In his five years as governor of Ohio, Kasich has signed 16 anti-abortion measures into law.
One of these measures requires women seeking abortions to pay for an unnecessary ultrasound to check for a fetal heartbeat. Another measure requires doctors to test the viability of an unborn child if the mother was seeking to terminate her pregnancy after 20 weeks. Ultimately, Kasich's anti-abortion efforts forced half of the state's abortion clinics to shut down.
He's also defunded Planned Parenthood in his state and has urged Congress to do the same.
Rick Santorum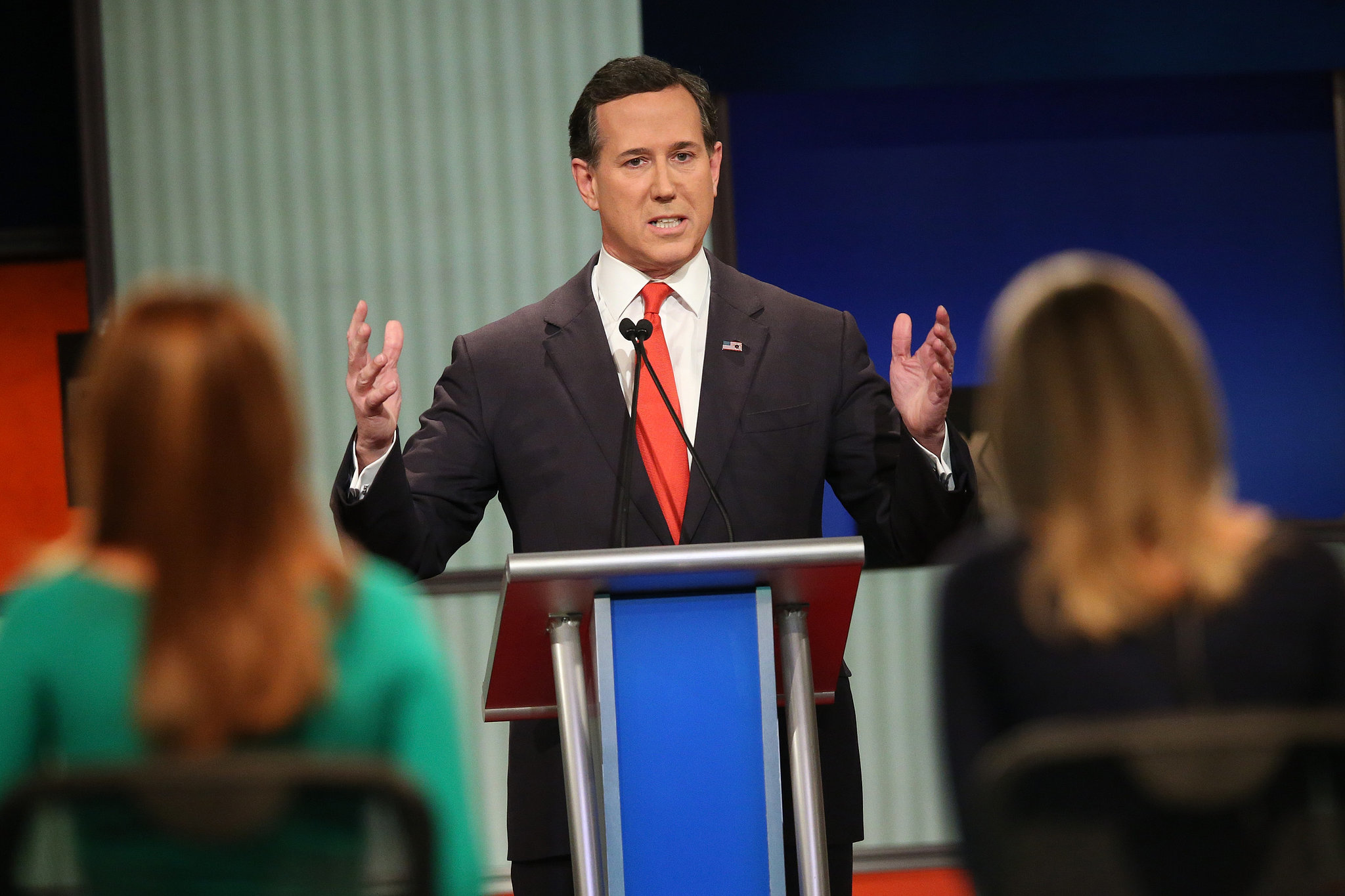 Rick Santorum is struggling to win the kind of approval he had in the 2012 election, when the former Pennsylvania senator made waves for his controversial comments on women, and his views have not changed much since then.
Overall, Santorum is against abortion, contraception, women in the military, and even prenatal care. He expressed these views through a few choice quotes. When explaining his belief that a woman should not seek an abortion under any circumstance, even rape or incest, Santorum told CNN: "Well, you can make the argument that if she doesn't have this baby, if she kills her child, that that, too, could ruin her life. And this is not an easy choice, I understand that. As horrible as the way that that son or daughter and son was created, it still is her child." In 2012, Santorum blamed crime in America on single mothers, arguing that they are "breeding more criminals." He told a town meeting in Pennsylvania in 1994: "We are seeing it. We are seeing the fabric of this country fall apart, and it's falling apart because of single moms."
He also blamed "radical feminists" for destroying the traditional family system. In his book It Takes a Family, he writes: "The radical feminists succeeded in undermining the traditional family and convincing women that professional accomplishments are the key to happiness." Then there's the issue of women in the military, which Santorum opposes based on antiquated stereotypes. He told CNN's John King in 2012: "I do have concerns about women in front-line combat, I think that could be a very compromising situation, where people naturally may do things that may not be in the interest of the mission, because of other types of emotions that are involved."