Clinton and Sanders Tie Iowa Democratic Caucus 2016
Hillary Clinton Narrowly Defeats Bernie Sanders in Iowa's Caucus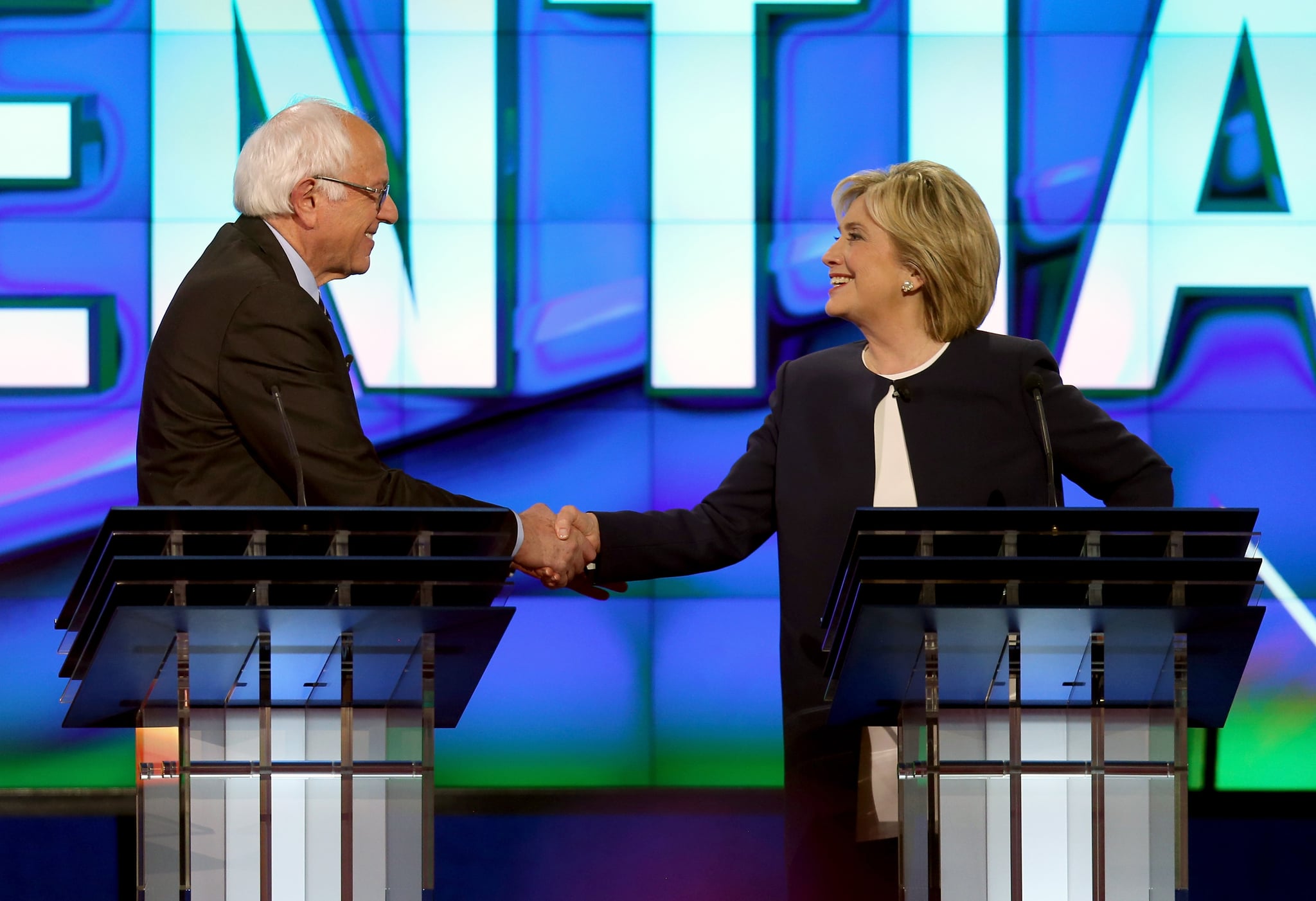 Hillary Clinton narrowly beat Bernie Sanders in Iowa's Democratic caucus. The final numbers from the New York Times placed Clinton at 49.9 percent of the vote with Sanders at 49.6 percent. Martin O'Malley came in with .5 percent of the vote, and sources close to the former Maryland governor told the Washington Post he would be suspending his campaign.
If the event is any indication of what's to come for the Democrats, it will be a much tighter race than anyone expected. Before the caucus began, the people of Iowa voted Sanders as the candidate who most cares for people like them. But when it came to someone who had the right experience, Clinton won them over.
Even before final numbers were released, both Clinton and Sanders gave speeches. Clinton said, "I am excited about really getting into the debate with Senator Sanders about the best way forward," and added that she could finally breathe a sigh of relief. Still, it was surely a disappointment for a candidate who's been considered the front runner since even before she launched her campaign. Sanders said he was proud of ending in a virtual tie, when nine months ago he had gone to Iowa without any name recognition or money behind him. He said his campaign was about "one person, one vote, and not billionaires buying elections."
Clinton recently got the support of the New York Times, while Sanders has been gaining steady momentum, especially among millennials. As for the other big race of the night, Ted Cruz narrowly took control of the Republican Iowa caucus from Donald Trump and Marco Rubio, proving both sides have some exciting months ahead. The next big voting event comes with the New Hampshire primary on Feb. 9.