Ivanka Trump CBS Interview May 2017
CBS News Anchors Failed to Ask Ivanka Trump Any Policy Questions in Her Latest Interview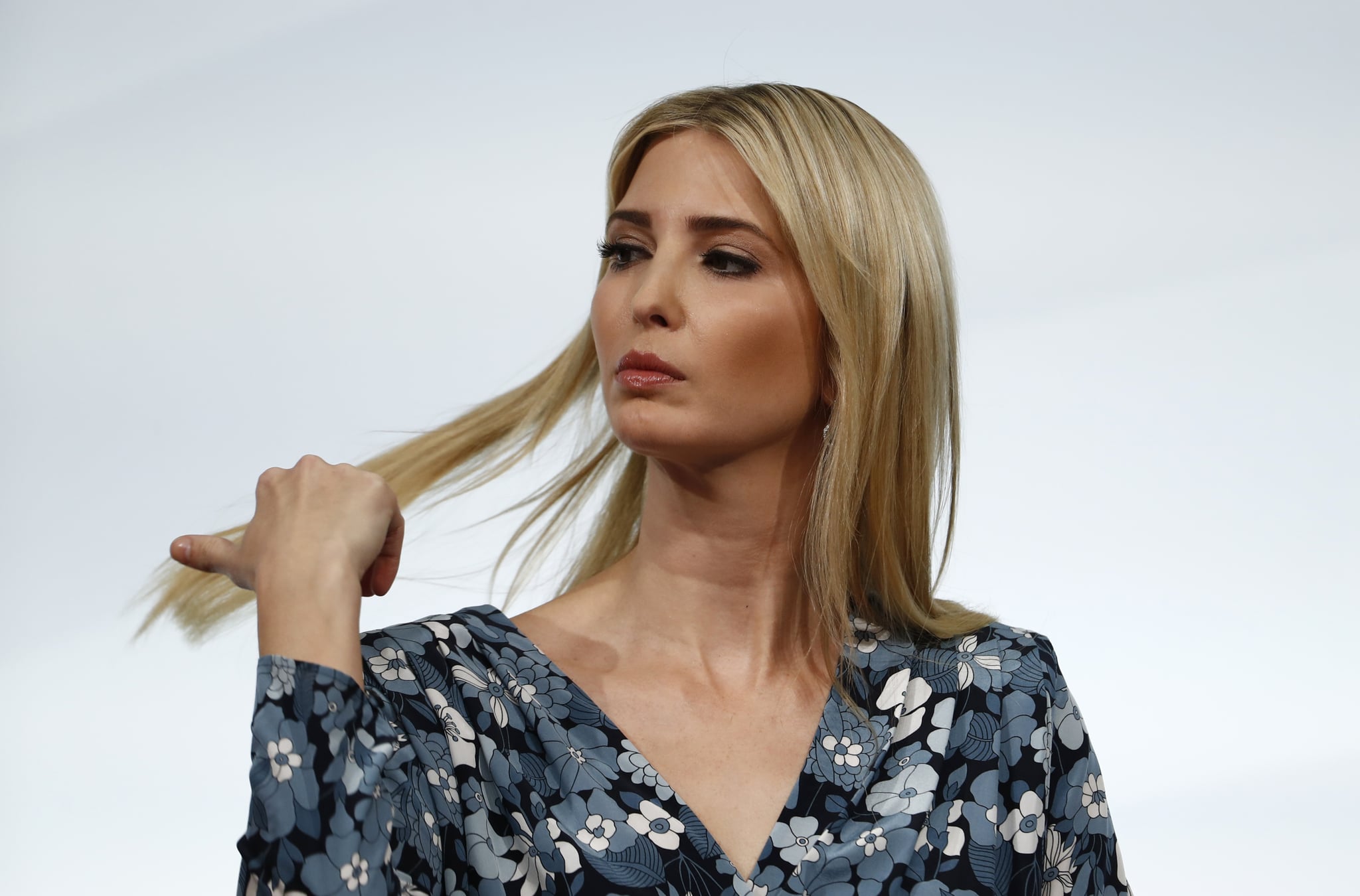 No matter how accomplished a woman is, she will undoubtedly encounter gendered questions about her day-to-day life in interviews. Ivanka Trump, who just landed a position in the White House, is no different. During an unplanned appearance on CBS News's White House broadcast on May 1, the hosts chatted with Trump for roughly 10 minutes and failed to ask her a single question on policy or her work.
Instead, hosts Gayle King, Charlie Rose, and Erica Hill questioned Trump about adjusting to life in DC, her kids, and whether she ever sees her husband Jared Kushner (presumably because he is also busy in her father's administration).
"It has been adjustment for our family," said Trump. "But it's actually a really lovely place to live. The museums are incredible. There's space, which is nice. I think in New York you lack that."
Trump also talked about her standing date with her daughter to explore the city's landmarks. "There's really a lot to do. I think there's a lot to do in New York as well," Trump said. "But I think when you've grown up in a place, you actually take it for granted a little bit more. So we've been having fun."
In all fairness, the interview was spontaneous. The interview occurred because Trump popped her head into the room where CBS was filming. The hosts then convinced her to briefly appear on the broadcast — which accounts for some of the interview's levity — and the hosts seemed to recognize the conversation's superficiality.
"We want to invite you back here for serious conversations about what you're doing," Rose added. "We sort of coaxed you to sit down and you weren't expecting it." Kushner also makes an unexpected appearance in the background of the interview, though the hosts were unsuccessful in persuading him to join his wife on the broadcast.
Given that the Trump administration has already rolled back programs that benefit women and children, causes Trump has said she champions, perhaps Trump's next interview will elicit more concrete answers. The public definitely deserves to hear why she allowed the administration to reportedly scrap former First Lady Michelle Obama's Let Girls Learn initiative.