Jeff Sessions Announces New Charging and Sentencing Policy
Sessions's New Drug Policy Called "Ineffective and Discriminatory" — They're Not Wrong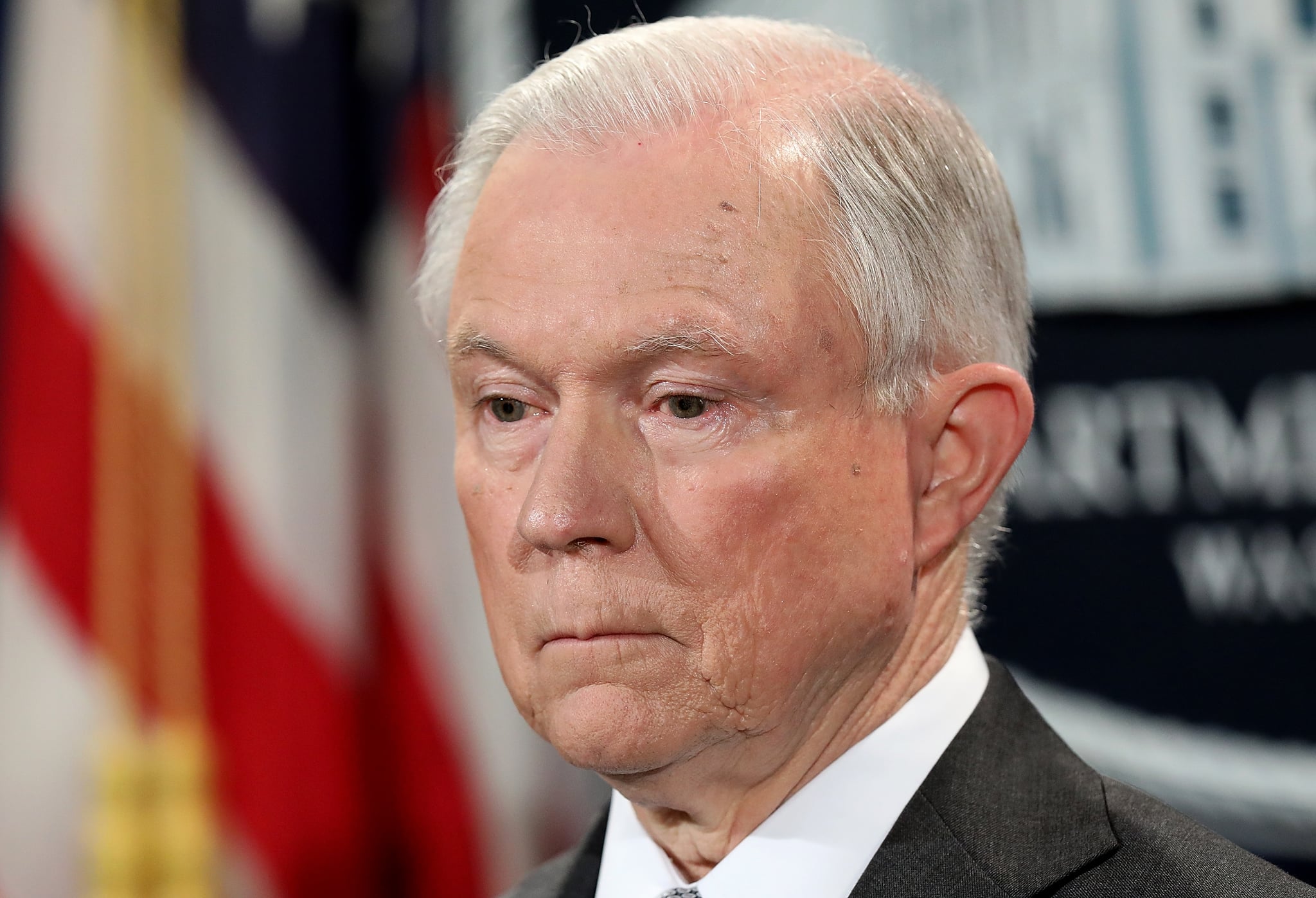 Jeff Sessions has long signaled he would lead the Justice Department with an uncompromising position on crime. Following a tumultuous week for the department, the attorney general explicitly defined his policy on crime, and it will almost certainly lead to a continuation of the nation's mass incarceration epidemic.
In a letter addressed to federal prosecutors, Sessions outlined his "charging and sentencing" policy. "It is a core principle that prosecutors should charge and pursue the most serious, readily provable offense," Sessions wrote. "By definition, the most serious offenses are those that carry the most substantial guidelines sentence, including mandatory minimum sentences."
Though not entirely surprising, Sessions's commitment to doubling down on mandatory minimums is alarming for a number of reasons. Most notably, it poses a threat to black and inner-city communities that have unquestionably been the victims of harsh mandatory minimum laws. The Congressional Black Caucus chairman, Representative Cedric Richmond, described Sessions's letter as enforcing a policy that has been proven "ineffective and discriminatory."
During President Barack Obama's administration, there was a bipartisan effort to review and relax mandatory minimums. However, that is unlikely to regain traction. Eric Holder, the former attorney general under Obama, reiterated Richmond's position in a letter responding to Sessions's.
"The policy announced today is not tough on crime. It is dumb on crime," Holder said. "It is an ideologically motivated, cookie-cutter approach that has only been proven to generate unfairly long sentences that are often applied indiscriminately and do little to achieve long-term public safety."
There is, perhaps, one winner to benefit from Sessions's "seriousness" on crime offensive: the for-profit private prison industry. It's certainly no coincidence that two of Sessions's former Senate aides, David Stewart and Ryan Robichaux, are now lobbyists for GEO Group — a private prison facility. Sessions reversed Obama's directive to suspend government contracts with private prisons back in February, just weeks after he was approved as attorney general.