Texas Day Care "Baby Jails" Law
Texas Might Lower Its Standards For Detention Centers So It Can Detain Children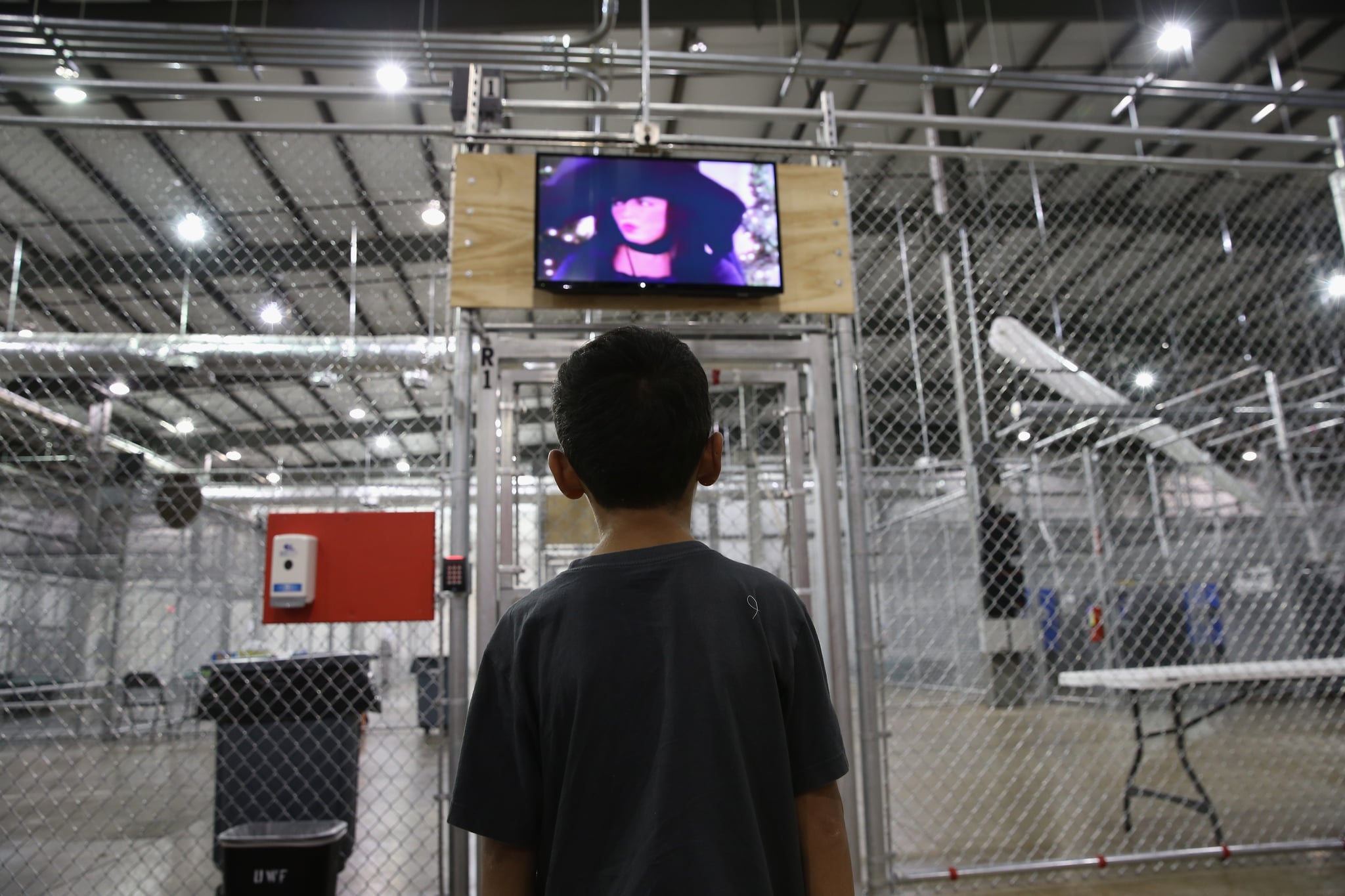 The GOP-led Texas state legislature has made its anti-immigrant position abundantly clear. After passing a "show me your papers" law through the state Senate, Republican senators are advancing a new bill to legalize "baby jails." The bill would allow day-care immigrant detention centers in the state.
Senate Bill 1018, passed on April 26, seeks to counteract a federal judge's mandate that children cannot be held in facilitates that aren't up to day care standards. Texas currently houses 3,200 immigrants and asylum seekers in private prison facilities; families are held together in detention centers that critics describe as reminiscent of Japanese internment camps.
If the proposed legislation passes through the full senate, SB1018 would exempt private prison facilities from having to adhere to the standards for day cares. The bill has picked up an eerie nickname: "baby jail."
A Presbyterian pastor, Jim Rigby, spoke with The Texas Observer about his interpretation of bill. "Just by having the conversation of whether it's OK to keep children in prison, we're damaging the state of Texas," Rigby said.
After the bill's introduction, an Associated Press investigation revealed that the bill had been authored by a lobbying firm, The GEO Group, which represents a detention center in Texas, The Karnes Residential Center. Republican state representative John Raney openly admitted that the GEO Group wrote SB1018. "I've known the lady who's their lobbyist for a long time," Raney told the Associated Press. "That's where the legislation came from. We don't make things up. People bring things to us and ask us to help."
The bill was approved by the Senate on April 30 and will now be voted on by the House, despite protests from activists and Democratic lawmakers.