Kamala Harris on Pod Save America
Sen. Kamala Harris on Congressman's Tone-Deaf Healthcare Claim: "What the F*ck Is That?"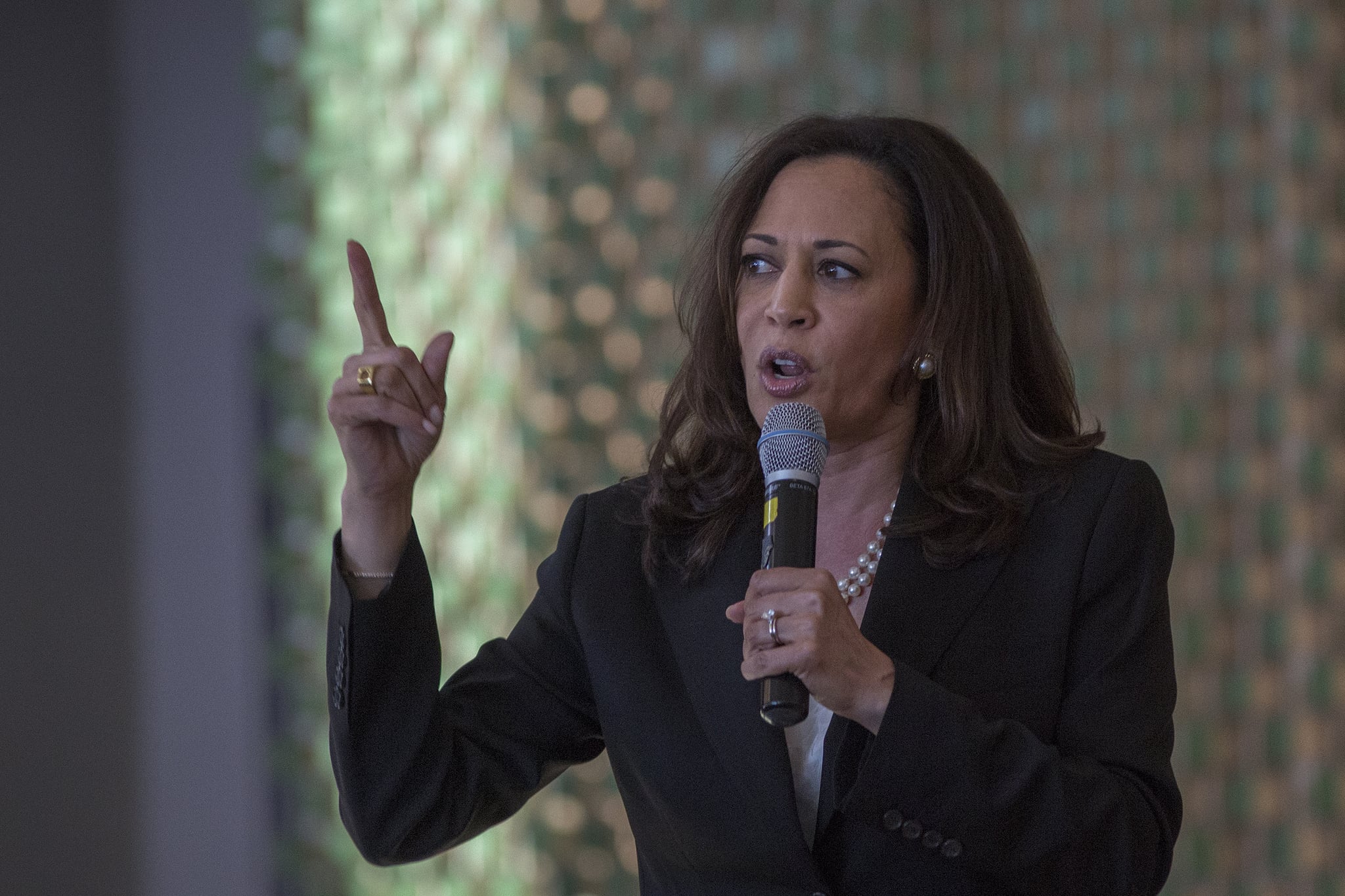 Senator Kamala Harris is not afraid to be blunt. The California lawmaker had some choice words about Idaho Rep. Raul Labrador's claim that "nobody dies" from lack of access to health care during her new interview on Pod Save America, a podcast started by former staffers of President Barack Obama.
"You might as well say, 'People don't starve because they don't have food,'" the California Senator said during the May 8 episode. "What the f*ck is that? What are you saying? How can you say that?"
Harris's remarks were hypercritical of the Congressman's mischaracterization of the proposed American Health Care Act, which would severely cut access to adequate health care and allow for the imposition of high premiums on people with preexisting conditions. As Harris pointed out, if people with preexisting conditions can no longer afford health insurance, they very well may die.
Following backlash against his outlandish claim, Representative Raul Labrador of Idaho walked back his comments. "I was responding to a false notion that the Republican health care plan will cause people to die in the streets, which I completely reject," Labrador wrote on Facebook.
Now that the ACHA has passed through the House, the Senate is expected to draft its own version of the bill. Speaking on the Democratic fight against the legislation, Harris told Pod Save America that lawmakers must speak the truth. "The truth is that these folks are playing politics with public health," Harris said. "The truth is that . . . if Republicans want people to lose their health care, then the Republicans needs to lose their jobs."