Mario Batali's Apology Letter With Cinnamon Roll Recipe
Twitter Is Roasting Mario Batali For Writing an "Apology" Letter That Includes a Recipe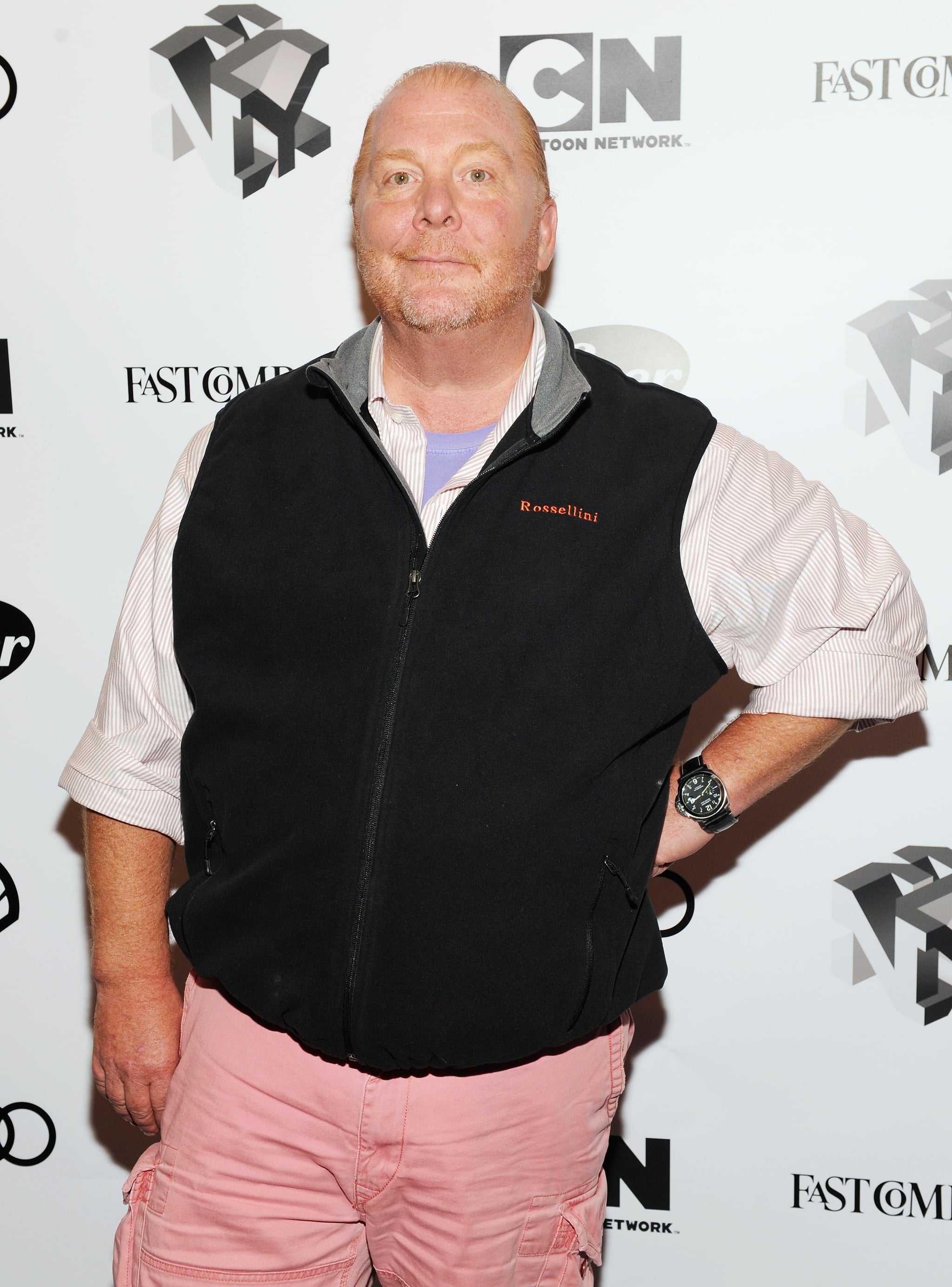 It would seem that Mario Batali didn't make a very wise decision when he decided to send out an "apology" newsletter to his email subscribers. The chef was fired from his hosting job at ABC's The Chew and stepped down from his restaurant group following sexual misconduct allegations that have now come from eight women, and subscribers of his newsletter were surprised to find a letter in their inboxes over the weekend that at first read like a pretty standard, though not great, apology that acknowledged his troubling actions. The one major problem with the letter? What Mario included at the very bottom following a "PS": a freaking recipe for pizza dough cinnamon rolls.
If you haven't seen the Mario Batali apology, you should. Starts off ok, but he includes a recipe at the end.

Not making this up. pic.twitter.com/tsHcFVDmh3

— Matt Kelly (@SoMattKelly) December 16, 2017
Batali started the newsletter by writing, "As many of you know, this week there has been some news coverage about some of my past behavior. I have made many mistakes and I am so very sorry that I have disappointed my friends, my family, my fans, and my team. My behavior was wrong and there are no excuses. I take full responsibility." Then he emphasized the fact that he has a lot of fans whose trust he will "work every day to regain," after which he signed the letter "-MB." Instead of leaving it at that, he wrote, "PS. In case you're searching for a holiday-inspired breakfast, these Pizza Dough Cinnamon Rolls are a fan favorite." Then there's a big image of those cinnamon rolls and a "get the recipe" link. It was such a ludicrous and tone-deaf thing to do that it seems fake, but people have confirmed they did receive the email as pictured.
Let's break that down and summarize: "Hi, fans, sorry for the sexual assault. Now, who's hungry for some cinnamon rolls?!" To say that Mario's decision to undercut an important apology with a plug for his own recipe renders it insincere is an understatement, and Twitter is appropriately roasting him for it.
Fixed Mario Batali's apology pic.twitter.com/RSk75W8ry4

— Abbi Crutchfield (@curlycomedy) December 16, 2017
Tomorrow:

MARIO BATALI
Hey guys, look, I'm sorry if I offended anyone by undercutting my apology with a recipe for pizza dough cinammon rolls.
- mb

ps. i should've also added you can substitute apple and brown sugar for cinammon

— Timothy Malcolm (@timothymalcolm) December 16, 2017
I genuinely thought that "Mario Batali includes a cinnamon roll recipe in his sexual harassment apology" was an onion gag. My bad. 2017 gonna 2017.

— Ben Novack (@titlecharacter) December 16, 2017
MARIO BATALI: How do we address the sexual harassment?
PR TEAM: With a heartfelt apology.
MB: A cinnamon roll recipe should do the trick.
PR: That's a horrible idea.
MB: Yeah, let's go with that.
PR: You need to apologize.
MB: OK. Quick apology and then rolls.
PR: We're doomed. pic.twitter.com/dy7aIHUyDV

— The Wokest Numbersmuncher (@NumbersMuncher) December 16, 2017
Dear men who are wondering how to construct their own apologies: don't follow Mario Batali's lead!