Michelle Obama on Women Voting For Trump
Michelle Obama on the Women Who Voted For Trump: They "Voted Against Their Own Voice"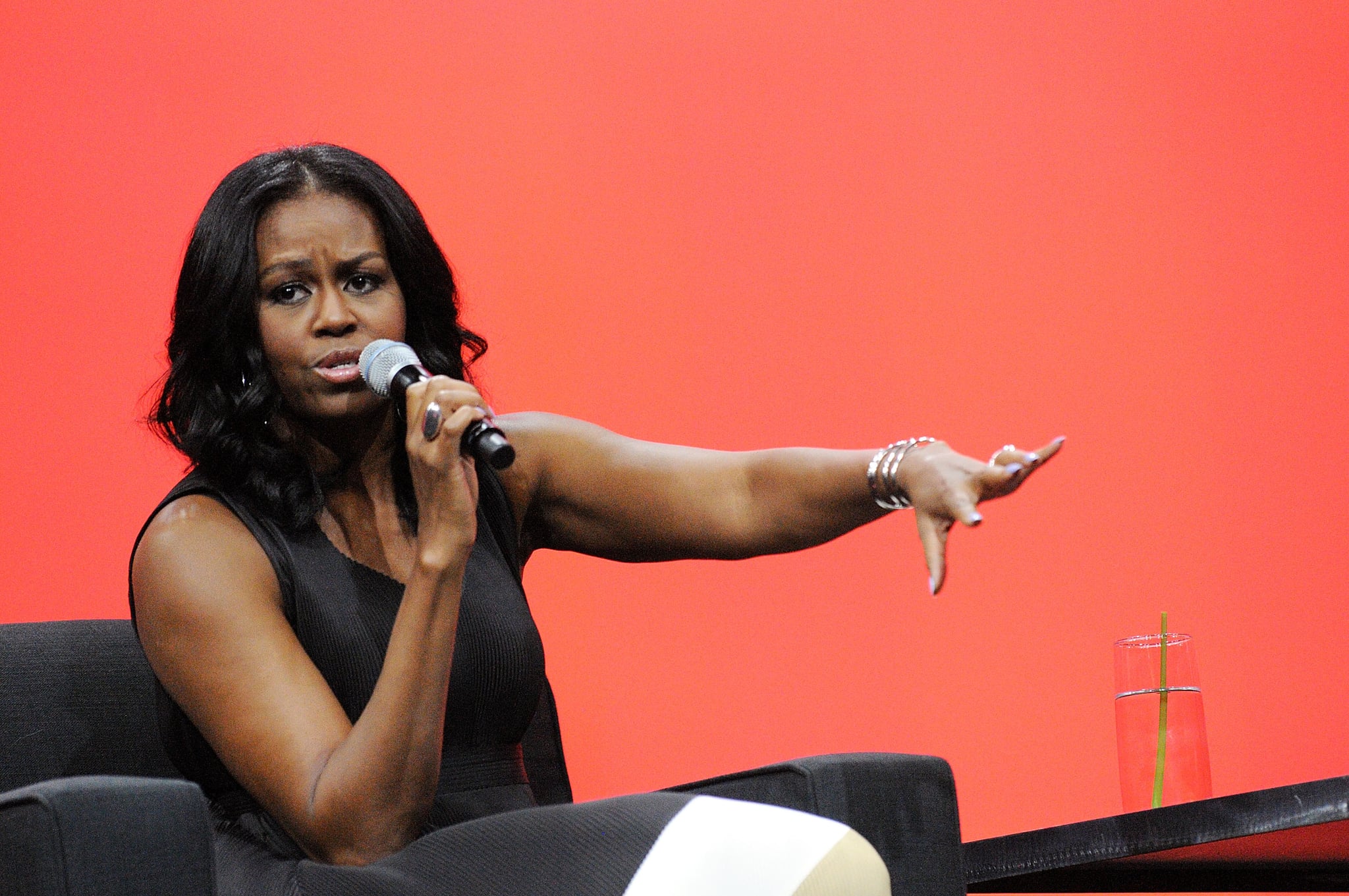 Since the 2016 election, countless articles and books have tackled the same quandry: just how it is that women could vote for President Donald Trump. On Sept. 27, former first lady Michelle Obama came up with an answer to that very question. Speaking at marketing conference Inbound, she said "Any woman who voted against Hillary Clinton, voted against their own voice." Obama went on to explain that women casting their vote for Trump said a whole lot more about the women themselves than about Clinton.
"It doesn't say as much about Hillary, and everybody's trying to worry about what it means for Hillary and no, no, no, what does this mean for us, as women? That we look at those two candidates, as women, and many of us said, 'He's better for me. His voice is more true to me,'" Obama said, adding, "To me that just says, you don't like your voice. You like the thing you're told to like."
The former first lady's comments were made during a question and answer panel with author Roxane Gay. While Obama was critical of those female Trump voters, she stated that her and former president Barack Obama are wishing Trump the best. "We've chosen to be supportive of this administration," Obama said. She also took time to once again remind people about the importance of the Affordable Care Act. "The Affordable Care Act isn't Barack's legacy. It's the country legacy," Obama said.
The former first lady also left the audience with a few tidbits of advice, speaking on how she's managed to get as far as she has in life. "If I was successful in any way, it's because I was always Michelle Robinson Obama first before anything else," Obama said. She encouraged everyone to use their voice, speak up, and stay true to who they are. "Take a moment to know yourself," Obama said. "Know your truth. Don't let what other people say define you." It's a lesson we should all remind ourselves of every day.
Image Source: Getty / Gerardo Mora