Mitt Romney Binders Full of Women Found
Mitt Romney Seriously Wasn't Kidding About Having Binders Full of Women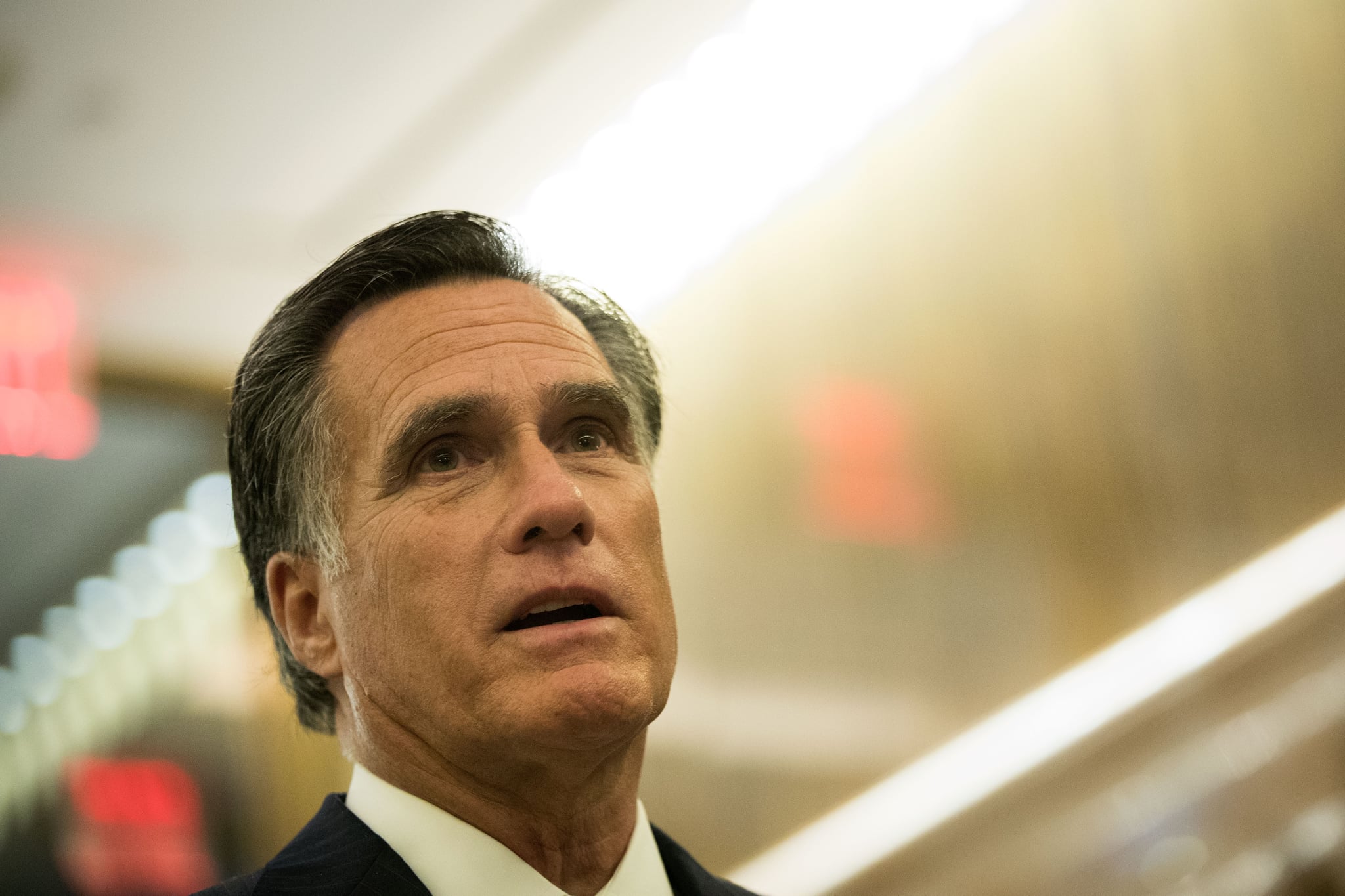 The truth is, ahem, bound to come out eventually. Nearly five years after then-Republican presidential candidate Mitt Romney found himself in an internet quagmire for describing the "binders full of women" he used to staff his governor's cabinet, the Boston Globe has obtained two of said binders.
Romney was answering a question about workplace inequality during a 2012 debate when he insisted that he had "binders full of women" who were assessed for positions in his Massachusetts state governorship. He was immediately and widely lampooned across the internet for the comment — introducing one of the first political memes into the internet lexicon.
A former aide to Romney shared the physical binders with the Globe, which published the findings on April 11. As one might anticipate, the white three-ring binders are fairly nondescript: they contain nearly 200 cover letters, résumés, and handwritten notes. According to the report, the binders weigh a total of 15 pounds and 6 ounces.
Some of the women whose applications were filed in the binders did actually find positions state and federally: Gina McCarthy was hired as former President Obama's Environmental Protection Agency administrator and Jane Tewksbury headed the Department of Youth Services under Governor Romney.
Sure, Romney's effort might have been a bit clunky and totally misguided, but we'd still take it over Donald Trump's total disinterest in staffing a cabinet in which men and women are equally represented.