The Real Reason Donald Trump's Kids Aren't Voting For Him
12 Actual Reasons Donald Trump's Kids Aren't Voting For Him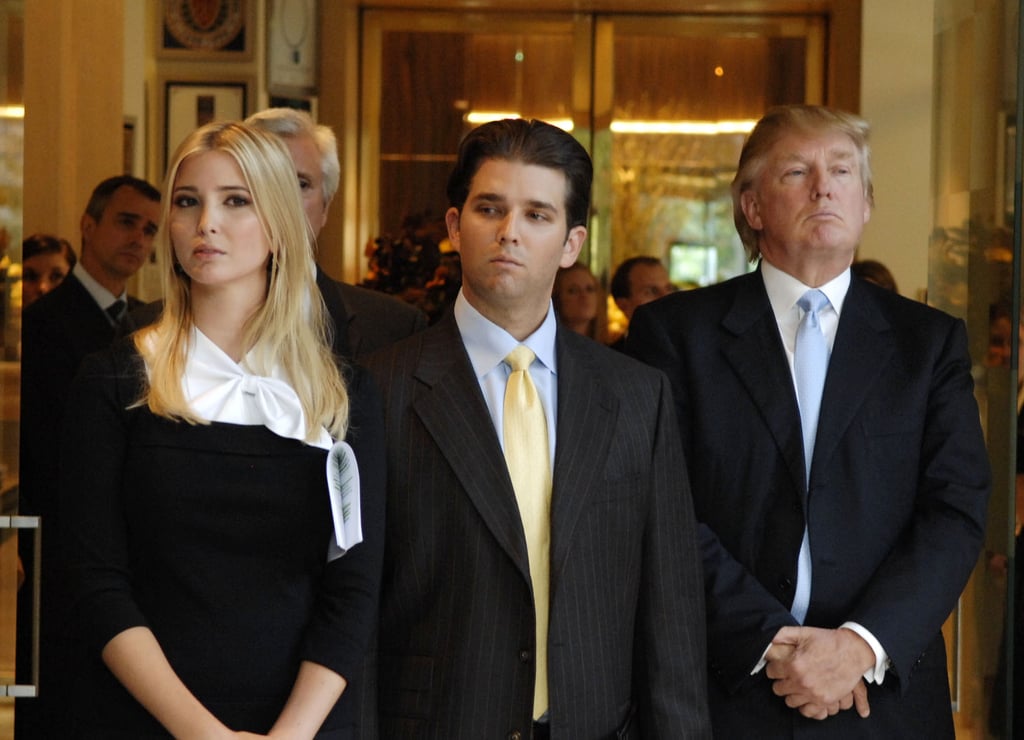 As you may have heard, two of Donald Trump's children, Ivanka and Eric, will not be voting for him in the primary on April 19 because they missed the registration deadline. We're a little confused how not one campaign staffer for a leading presidential candidate alerted Trump's kids of the party rules, but it happened — and we're speculating if there are other reasons they're not voting for him . . .
He's known to build walls — literally and figuratively.
They asked for their Trump Steaks medium rare and were served well done instead.
They are Team Kristen and still upset Donald is Team Edward.
They checked Twitter recently.
Ivanka is unsure if she's his daughter or potential next girlfriend.
They grew up in a gilded cage — seriously.
Ivanka vaccinated her kids and doesn't want to tell him.
They inhaled too much hair spray as children and are confused.
They love Starbucks and he can't make them boycott it!
They have plans to vacation in Mexico this Summer.
They think their IQs are actually higher than their dad's.
They're actually Democrats.
For more playful political quips and fun, be sure to catch Political Idiotest on GSN. This special event airs Wednesday, April 20, 11 p.m./10 p.m. Central — find your local channel here.