Roy Moore Contesting the Alabama Senate Election Dec. 2017
Roy Moore Seems to Be the Only Person Still Questioning the Alabama Election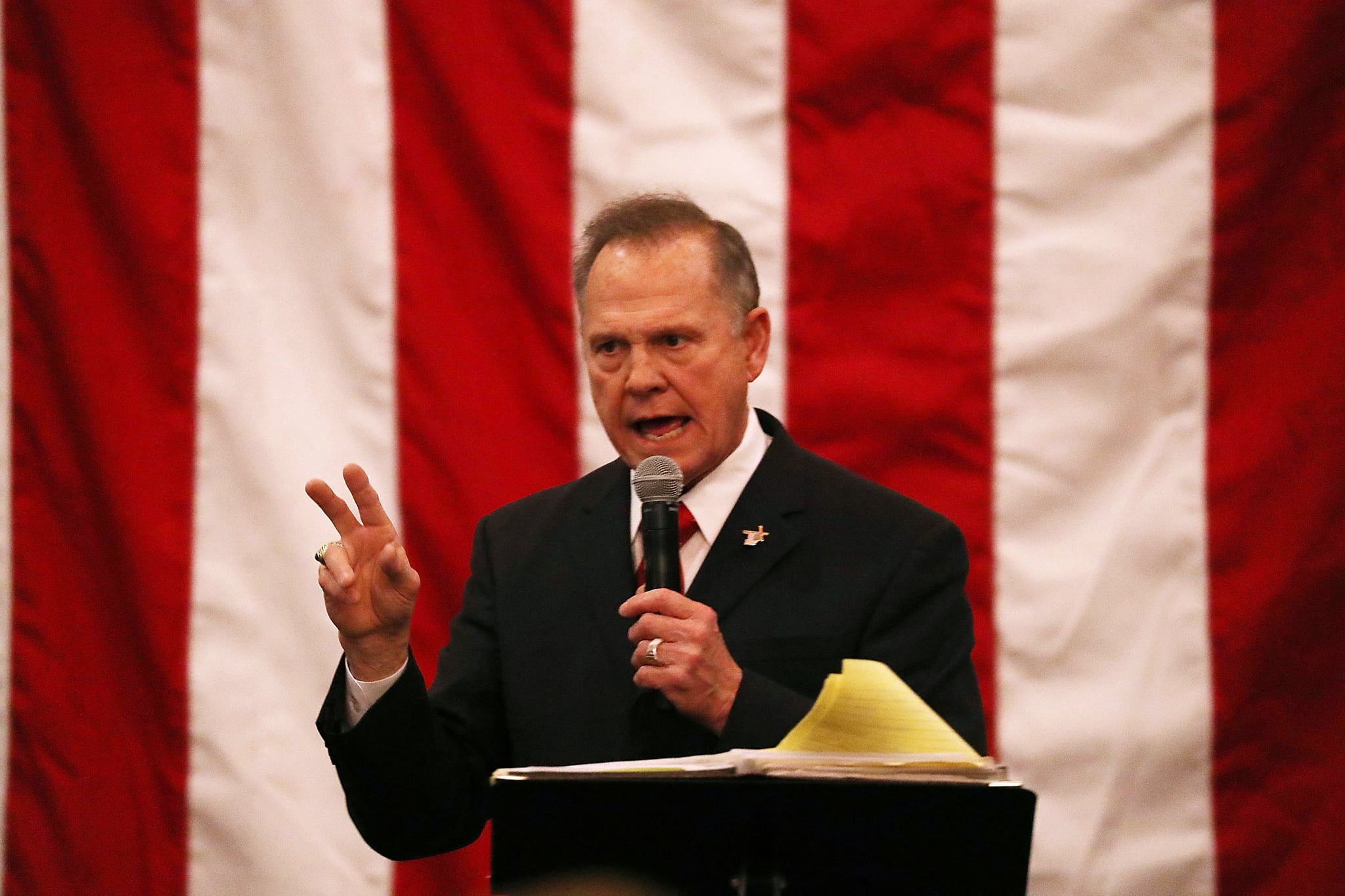 On Dec. 12, Democrat Doug Jones defeated Republican candidate Roy Moore by more than 20,000 votes in a crucial Alabama Senate election. Now, more than two weeks later, Moore has yet to accept defeat and concede to Jones. In fact, Moore filed an official complaint on Dec. 27 that alleged voter fraud and urged a delay in certifying the election results. More specifically, Moore said election fraud experts had, through statistical analyses, determined that fraud was a factor in the election, claiming that out-of-state residents had been allowed to vote and that the 47 percent voter turnout was "highly unusual." The complaint calls for a new special election.
According to CNN, Alabama Secretary of State John Merrill did not intend on giving Moore's complaint any attention. Montgomery Circuit Judge Johnny Hardwick ignored the complaint and certified Jones as the winner on Thursday, Dec. 28. "Will this affect anything?" Merrill had said in reference to Moore's last-ditch effort to stall his inevitable defeat. "The short answer to that is no." Jones's campaign had also spoken out against Moore's allegations, calling the complaint a "desperate attempt" to "subvert the will of the people."
But when it comes to finally putting the nail in the coffin, perhaps it's best to turn to a more succinct takedown. Like, say, this tweet from Republican strategist and political commentator Ana Navarro.
Only one thing to say to Roy Moore....Hit the road, Roy. And don't you come back No Moore. No Moore. Hit the road, Roy, and don't you come back No Moore.

Boy, bye. https://t.co/xaGou7aULa

— Ana Navarro-Cárdenas (@ananavarro) December 28, 2017