Ted Cruz Drops Out of Race For President
Ted Cruz Drops Out of the Presidential Race, Accidentally Elbows Wife in the Face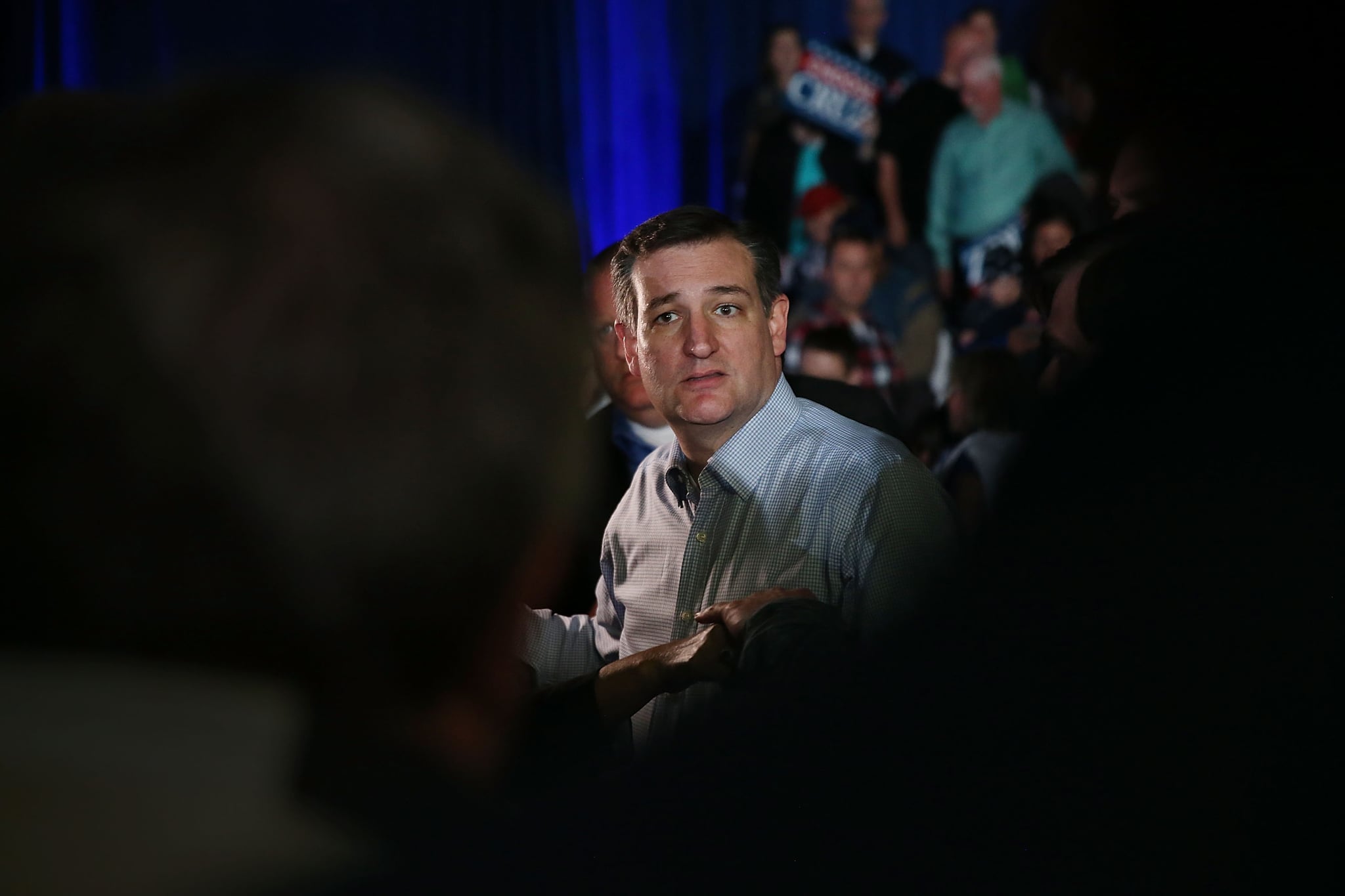 Image Source: Getty
Ted Cruz announced he is dropping out of the GOP race for president. The news comes shortly after he lost to Donald Trump in Indiana despite concerted efforts to win in the state.
"We gave it everything we've got, but the voters chose another path. And so, with a heavy heart but with boundless optimism for the long-term future of our nation, we are suspending our campaign," said Cruz on Tuesday night.
Watch @tedcruz confirm the suspension of his campaign #IndianaPrimary pic.twitter.com/aE80CAEKsD

— Mic (@mic) May 4, 2016
He also may or may not have elbowed his wife Heidi in the process.
Ted Cruz ends campaign by accidentally hitting, elbowing his wife in the face pic.twitter.com/epO1tzKgTT

— Jon Swaine (@jonswaine) May 4, 2016
Last week, Cruz announced that Carly Fiornia would be his vice presidential running mate — many saw it as an "act of desperation" to win the nomination despite the low probability given Trump's high delegate count.
Check out an obituary for his failed campaign from FiveThirtyEight.
And now, an obituary for Ted Cruz's failed presidential campaign.https://t.co/jlZf8TZ94f

— FiveThirtyEight (@FiveThirtyEight) May 4, 2016