Tweet Explains Why With Trump's Accusers Will Be Doubted
1 Woman's Tweet Captures What's Wrong With How We Treat Trump's Accusers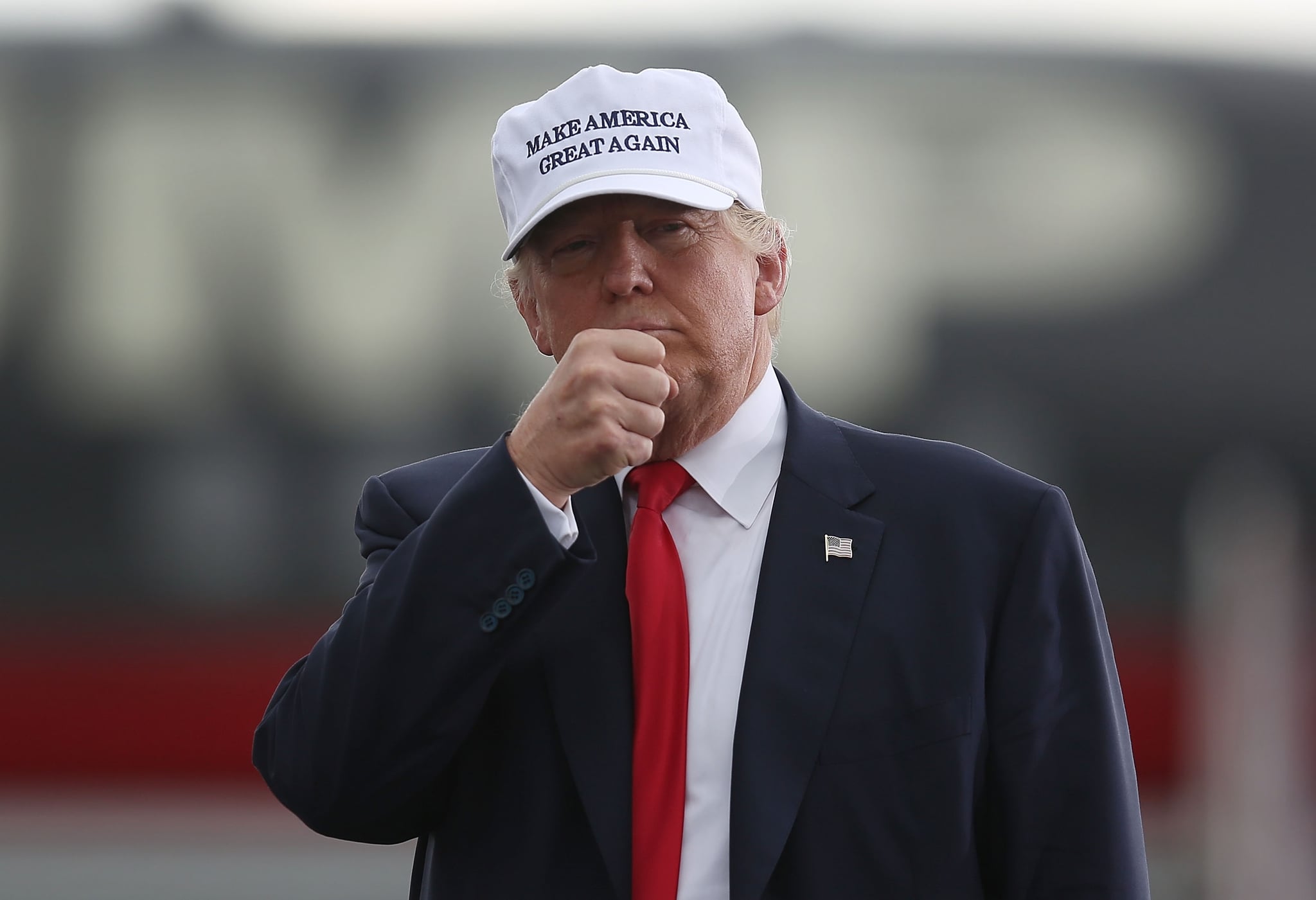 Despite admitting on a hot mic that he kisses and touches women without their consent, Donald Trump has said it was just "locker room talk." And, he and his supporters ardently deny the growing list of women who have accused him of unwanted advances, blatantly inappropriate touching, and non-consensual kissing.
Jessica Valenti, the author of The Sex Object, sent a series of tweets explaining the gravity of the situation. One, in particular, captures what's so troubling. "It's a sad day for America when a man can brag ON VIDEO about sexually assaulting women and still his victims won't be believed," she writes. Indeed, it's concerning when we have audio of Trump saying he commits sexual assault, then victims come forward because they think it's safe to do, and yet many people don't take their accusations seriously.
Trump and his supporters will continue to discredit and reject the allegations, even though evidence — spoken by the perpetrator himself — demonstrates otherwise, so it's important to listen to Valenti's words.
The idea that harassment &assault has to be reported immediately in order to be credible is ridiculous. Many victims wait/never say anything

— Jessica Valenti (@JessicaValenti) October 13, 2016
The consequences for coming forward are brutal - especially when you're talking about a powerful abuser.

— Jessica Valenti (@JessicaValenti) October 13, 2016
Seeing other women tell their stories gives victims the feeling of not being alone, makes it easier for them to speak up

— Jessica Valenti (@JessicaValenti) October 13, 2016
But most depressingly: being assaulted, grabbed, groped, etc is not an unusual occurrence for women. It happens throughout our lives

— Jessica Valenti (@JessicaValenti) October 13, 2016
We're taught that being catcalled & groped is an expected part of a woman's life. (Boys will be boys!) How do you report the everyday?

— Jessica Valenti (@JessicaValenti) October 13, 2016
I literally just wrote a book about this. Negotiating how to deal with harassment is a huge part of being female. https://t.co/Tv4rpZ8KWt

— Jessica Valenti (@JessicaValenti) October 13, 2016
And again, think about how terrifying Trump supporters have been online & IRL. Putting yourselves in their line of fire is incredibly brave.

— Jessica Valenti (@JessicaValenti) October 13, 2016
It's a sad day for America when a man can brag ON VIDEO about sexually assaulting women and still his victims won't be believed.

— Jessica Valenti (@JessicaValenti) October 13, 2016