Victoria Starr's Historic Johnson & Johnson Settlement
The Story You Probably Haven't Heard of a Whistle-Blower's Historic Settlement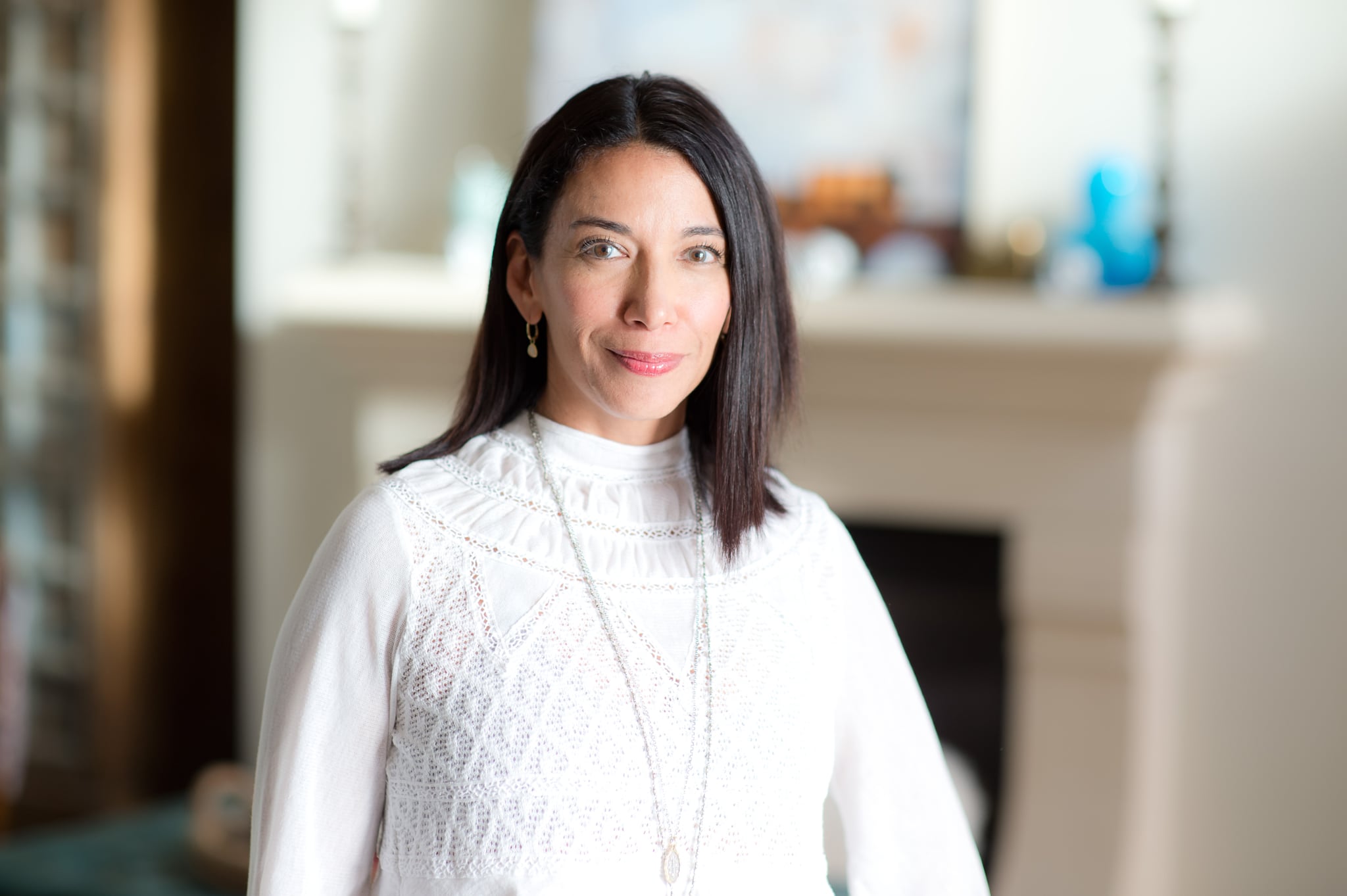 Pharmacist Victoria Starr was simply following her moral convictions when she approached a lawyer about her employer's marketing strategies. "I figured I was just going to make a phone call, talk to some lawyer, maybe have him look into it," she says.
She had no idea that 10 years later she would receive one of the largest settlements from a pharmaceutical company in American history — or that her story would eventually be made into an upcoming documentary.
Starr's phone call would set off a chain of events that culminated in 2013, when the Justice Department ordered Johnson & Johnson to pay $485 million to the plaintiffs of a class action lawsuit and $1.72 billion in federal fees. Prosecuted by then-Attorney General Eric Holder, the lawsuit was the third-largest pharmaceutical case ever settled.
In 2004, Starr was working for the J&J subsidiary Janssen and asked a lawyer if the way the pharmaceutical giant was marketing Risperdal, an antipsychotic drug, was legal. Until the lawsuit was filed that same year, Starr says J&J was systemically instructing its sales representatives — including Starr — to market off-label uses for Risperdal and paint it as a catch-all drug that could help elderly patients with anxiety and treat ADD and OCD in children.
Marketing it this way was not only against the law — at the time, those off-label uses had not been FDA-approved — but also ethically wrong and dangerous. Soon, Risperdal would cause harmful side effects among the most vulnerable members of the population: children and the elderly.
"I didn't meet a single pharmacist that was a sales rep when I worked for Johnson & Johnson."
The Side Effects and the Cover-Up
Risperdal is most often prescribed to treat schizophrenia: the antipsychotic drug balances dopamine and serotonin levels to assuage symptoms like hallucinations and delusions. It's also used to treat manic episodes in patients with bipolar disorder.
J&J's Risperdal was not approved by the FDA for use with children until 2006, although the drug was initially approved in 1993. Even when J&J was approved to sell Risperdal to children, it was only for bipolar I disorder and specifically not for treating ADHD, depression, or conduct disorders.
In some children, particularly adolescent boys, Risperdal increased hormone production that caused some boys to develop breasts in trials (a condition called gynecomastia). As of 2013, J&J has settled 1,000 claims and 80 lawsuits alleging Risperdal caused such side effects.
As recently as 2016, a man with autism who took Risperdal from 2002 to 2006 — beginning when he was 7 years old — won a lawsuit against J&J after the drug caused him to grow size-46DD breasts. Austin Pledger, now 22, won $2.5 million in damages. Pledger's lawyer described J&J's actions as a "grave mistreatment of children." According to The Wall Street Journal, at least a thousand similar lawsuits were being litigated at the time Pledger's case was settled.
Suing J&J for promoting Risperdal use for children, especially adolescent boys, was so rampant that in 2015, lawyers spent $5 million advertising to Risperdal clients.
Evidence from Pledger's case explicitly demonstrates that J&J knowingly targeted children because attention deficit disorder treatment was a lucrative market. The company believed Risperdal could reap the benefits. David Kessler, who was the FDA commissioner under George H.W. Bush, testified for the prosecution and detailed the extent of J&J's pursuit of profits. He said the company illegally influenced the perception of Risperdal as a positive treatment for children with conduct disorders in several ways.
In his deposition, Kessler wrote that the company "planned to use medical education and sales representatives" in 2001 to influence doctors to prescribe Risperdal for nonapproved uses to children. Despite comprehensive tests that detailed Risperdal's harmful side effects, J&J also continued to push the drug on doctors by paying them "kickbacks" to write more prescriptions of the drug.
When scientific reviews revealed that adolescent boys who used Risperdal developed breasts, J&J covered it up, according to internal documents. Kessler, in his testimony, said, "In my opinion, Jannsen developed a corporate strategy to illegally promote Risperdal" based solely on the fact that the drug was already on the market.
Pledger's lawyer, Tom Kline, wrote to POPSUGAR via email about the case. "Austin's case was the historic first jury trial, the first of five in which jurors determined in each trial that J&J failed to warn physicians of the true risks of gynecomastia caused by the powerful antipsychotic drug, marketed off label to children," Kline wrote.
"Austin's breast growth, to my recollection — like with many victims of Risperdal-induced gynecomastia — was not immediately discovered due to his weight gain," Kline added. He says it wasn't until doctors did blood testing — "specifically checking for elevated levels of the hormone prolactin" — that they discovered Pledger's gynecomastia.
According to Kline, Pledger presently "lives his life daily under the care, supervision, love, and affection of his mother, Benita."
Risperdal caused harmful physical changes in the elderly, too, and increased the risk of stroke substantially. Johnson & Johnson knew this but downplayed it through its sales team. According to the Justice Department's release on the ruling, the strategy included an "ElderCare sales force" whose role was to target nursing home doctors and a business plan that stated its goal as "[to] grow Risperdal's market leadership in geriatrics and long term care."
The report also details how J&J paid doctors to speak about the benefits of Risperdal for the elderly. Sales representatives acted as a conduit for this scheme, informing doctors who wanted to speak that they needed to "increase their Risperdal prescriptions" first.
Despite warnings from the FDA, J&J also outlined that "Key Base Business Goals" from 1999 to 2005 were to "grow and protect the drug's market share with child/adolescent patients," according to the Justice Department's findings.
And if patients complained, J&J had a plan: a training manual called "Handling the Most Common Objections Voiced by Prescribers." Worse still, a 2001 presentation demonstrates that even when it became aware of ethical concerns involving pushing Risperdal on older patients, it decided it was actually unethical to end the push since so many patients who already took Risperdal would be disrupted.
J&J's nefarious marketing scheme paid off, quite literally. In 2004, the year the lawsuit was filed, Risperdal earned $3.1 billion for the company — five percent of its total revenue that year.
"I didn't know there was a legal issue with it," Starr told POPSUGAR. "I was talking to other colleagues about it, and that's when it really resonated with me: not only [did] I need to leave, but that somebody needed to know what was going on."
Starr's Involvement in the Case
When Starr started working at J&J as a pharmacist in 2001, she was immediately uncomfortable with the Risperdal sales strategy; when she spoke up, her concerns were either ignored or rebuffed by her superiors. It grew increasingly clear to her that J&J was cognizant of its marketing malpractice since it manipulated studies to present a favorable argument for the drug. She saw firsthand how Risperdal's exorbitant earnings superseded patients' health.
Starr, now in her 40s and living in Portland, OR, spoke to POPSUGAR about her involvement in the case and what she plans to do with the settlement.
Her story will be part of a scripted series about the lawsuit based on Steven Brill's 2015 exposé for The Huffington Post titled America's Most Admired Lawbreaker. The directors of Netflix's widely acclaimed docuseries Making a Murderer, Laura Ricciardi and Moira Demos, will adapt Brill's serialized story. A release date has yet to be specified, but the project was announced in June 2016. One of the production companies involved in the film, Sonar Entertainment, confirmed the scripted series to POPSUGAR but did not offer any details beyond the project's existence.
"It was very aggressive moves that they were doing to a very vulnerable population of people."
From a young age, Starr wanted to be a pharmacist to follow in her father's footsteps. After graduating from the University of Oregon's pre-pharmaceutical school in her home state and Washington State's pharmacy school, Starr went to work at the pharmaceutical company Eli Lilly in Portland, OR
Accepting a promotion at J&J in Portland, Starr moved from Eli Lilly, where she predominately sold mental health medications like Prozac. In her new position, Starr was focused on selling mental health medications, Risperdal in particular.
Starr's education as a pharmacist was unique at J&J: while Eli Lilly employed pharmacists to sell drugs, J&J's reps did not have medical backgrounds. "They were marketing majors, business majors," she said. "I didn't meet a single pharmacist who was a sales rep when I worked for J&J."
J&J's move to hire people without pharmaceutical backgrounds in favor of people with sales backgrounds had consequences. With Risperdal, the strategy was quite simple: instead of encouraging sales representatives to sell the drug as a treatment for schizophrenia and bipolar disorder (as it was approved for), "the whole sales message shifted" to promoting its use among children and the elderly, said Starr.
The sales message was far from accurate. "That really disturbed me," Starr said. "[They were] very aggressive moves that they were doing to a very vulnerable population of people."
Starr was not the only person to approach superiors about the transparently calculated policy. She said other people complained, but her bosses simply said it was how the company wanted to sell. "They weren't concerned about anything," she told us. Since Starr's qualms were repeatedly ignored, she resolved to approach a lawyer about the policy. "I had absolutely no idea it would be as big as it was."
After sending a firm all of the relevant sales strategy information she had, Starr again assumed her role in the investigation had ended. She couldn't have been more wrong.
"There were days where I was being questioned for 10 hours at a time."
After a back and forth with lawyers where Starr shared emails and promotional materials she used in her day-to-day work, a Philadelphia-based law firm called the Sheller Law Firm agreed to take on the case. In February 2004, Starr resigned from J&J; three months later, the case was filed, making her the first whistle-blower of many in this case to come forward.
The ensuing investigation, lawsuit, and settlement proceedings lasted nearly a decade. Starr's testimony was paramount to the FDA's inquiry. "There were days where I was being questioned for 10 hours at a time," Starr recounted.
Starr also recalled how a majority of the investigation was either unknown or not disclosed to her. "Every day held surprises for me. Weeks or months would go by and I would hear nothing about the case. Then, in a single instant, I'd be needed to fly to Pennsylvania for long meetings with my lawyers," Starr said. "For 10 years, I rode the spectrum of a simple life, followed by the jolt of undercover duties. The hardest thing was keeping these activities from the people I loved."
Starr was one of six whistle-blowers to file lawsuits against J&J. At least one other whistle-blower, Judy Doetterl, experienced the same level of thorough investigation as Starr, even having to wear a wire to a national company sales meeting. "I was concerned that I would be found out accidentally and someone would see me go into a room to meet the agent," Doetterl told Bloomberg. "I had to change battery packs every four hours. I knew in the end I was doing the right thing. They needed to know what was going on." Ultimately, Doetterl was awarded more than $20 million in damages.
The former-employees-turned-whistle-blowers were awarded damages because they were the first to file in this particular case. Since the initial filing that blew the lid off of the entire scheme, patients have filed additional suits against J&J, and many have received payouts like Pledger's. A teenager in Tennessee was awarded $70 million in damages after he won his lawsuit in July 2016.
Despite settling with six whistle-blowers, J&J maintains it did nothing wrong. In a statement following the closing of Doetterl's case, J&J said the settlement "is not an admission of any liability or wrongdoing, and the company expressly denies the government's civil allegations."
Janssen, the J&J subsidiary at the helm of Risperdal's distribution, accepted a plea deal in the class action lawsuit. While the pharmaceutical giant failed to accept full culpability, J&J admitted that it "promoted Risperdal to health care providers for treatment of psychotic symptoms and associated behavioral disturbances exhibited by elderly, non-schizophrenic dementia patients," which it was not authorized to do.
The Outcome
When the Justice Department finally closed the case in January 2013, Starr was still working in pharmaceuticals but had pursued positions where she could interact with patients. First, she worked in a nursing home advising doctors about medications, and then she opened pharmacies for five years before accepting a role as a county mental health pharmacist.
Since the beginning of her career, Starr has been fascinated by mental health issues and consistently advocated for those patients. She still keeps in touch with many of her former patients, and she has been involved with the National Alliance on Mental Illness (NAMI) for years. Starr has hosted lectures and worked directly with caregivers through NAMI to champion the destigmatization of mental health.
"I feel very strongly about people getting the care that they need and in this country," she said. "People are not getting that care."
While federal law typically favors the first plaintiff to file, Starr's $112 million settlement was split between other whistle-blowers who filed around the same time she did. For Starr, her decision to sue was motivated by the safety of her patients.
"I imagine there's always going to be someone who's not going to understand the rationale," Starr confessed, "or think that it had to do with money. It never did."
"It's so important to keep that fire burning in you that pushes you towards the right."
In fact, Starr was terrified of the lawsuit's potential consequences. "I was really scared. But at the same time, I think I was somewhat naive," Starr explained. "I had to live my life day by day and not think about it. I think I did a good job about not doing that. But there were some times where I was really nervous." Ultimately, though, her moral instincts about J&J prevailed and provided an invaluable lesson for the rest of her life.
"It's so important to keep that fire burning in you that pushes you towards the right," Starr said. "Even if it makes you a little bit queasy."
Starr's lawsuit was one of many brought against several pharmaceutical companies in the early 2000s; the Justice Department has ruled against Eli Lilly, AstraZeneca, and AbbVie in similar cases. The FDA's rules on advertising are now considerably more stringent (although the United States and New Zealand remain the only developed countries that permit direct consumer medical ads).
Pharmaceutical sales representatives are also a nearly extinct breed. The Wall Street Journal reports that the industry cut roughly 40,000 of those positions between 2006 and 2013.
Although pervasive stigmas around mental health remain, society has certainly made strides in the last decade. Celebrities are speaking up about their struggles, politicians are advocating for more accessible care, and admitting to mental health issues is less often seen as a sign of weakness.
Starr has not indicated whether she will launch her own mental health foundation or advocacy group with her portion of the settlement money, but she told us NAMI will continue to receive donations from her.
In the future, Starr hopes ending the mental health stigma will prevent mass shootings that are endemic in the United States and stop people from hurting children. "I'm trying to make miracles happen, one person at a time," she said.
"I don't know if I could even come close to taking care of the problem that this country faces," Starr added. "So I just start here and I start with what I can do to make my mark."
Starr's experience also proved to be an exercise in trusting one's intuition, a message she hopes people will remember from her story. "I think that we all have that instinct in us that knows what is right and what is wrong," Starr concluded. "We need to go with our gut and our instinct to do the right thing, and sometimes it means taking a risk. Sometimes that means getting our of your comfort zone. As long as it is for the good of people or some good, you're always going to be in a good position."