What Is the Raise Act?
Trump Unveiled a Plan to Reduce Legal Immigration, and It's Absolutely Terrible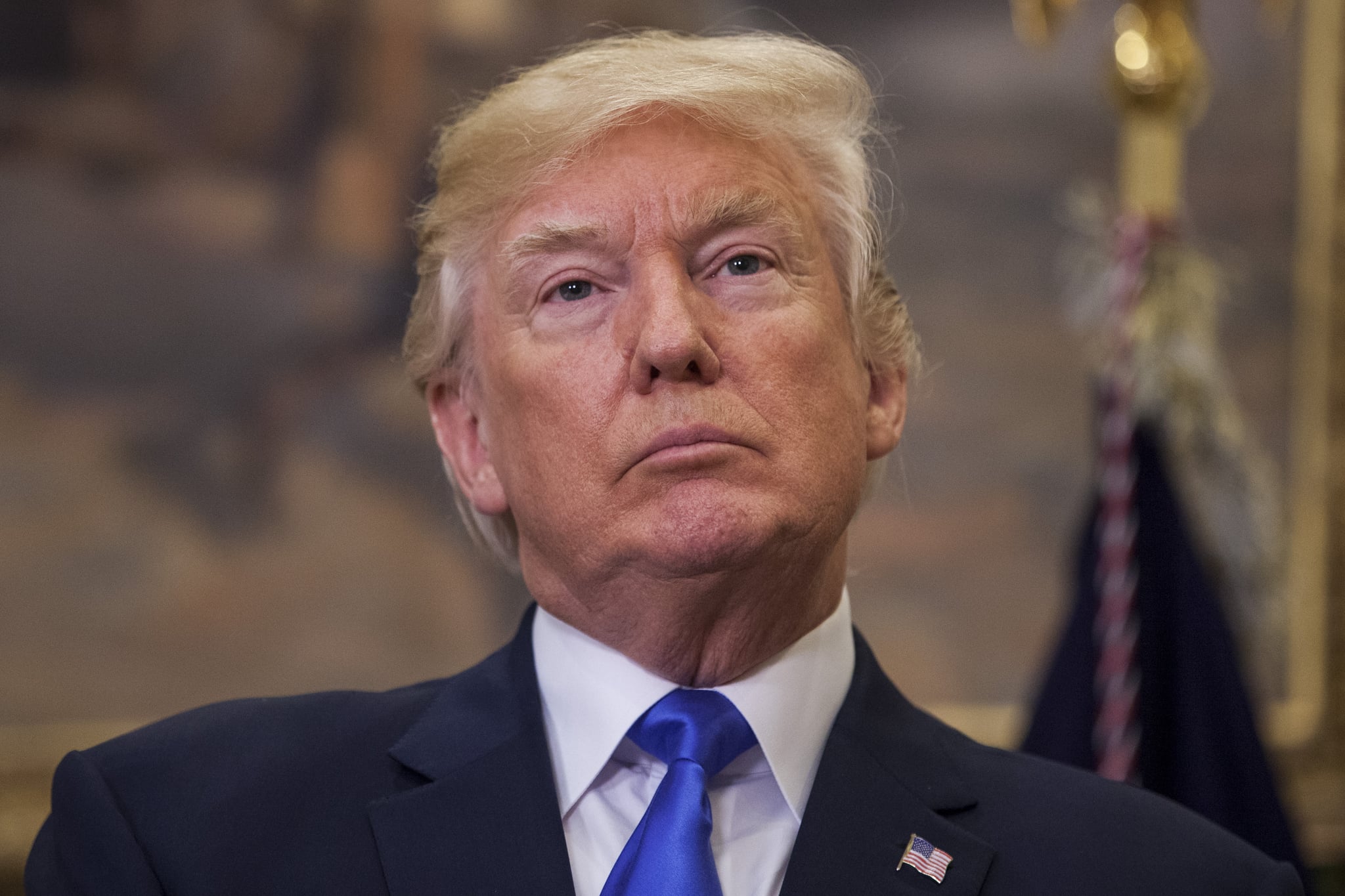 President Donald Trump is married to an immigrant who is now an American citizen. But that didn't stop him from announcing a new plan to limit legal immigration into the country on Aug. 2. The bill, called the Reforming American Immigration for Strong Employment (RAISE) Act, was created by Senator Tom Cotton of Arkansas and Senator David Perdue of Georgia. It would change legal immigration to a "merit-based system" and cut in half the number of green cards given to immigrants.
The main tenets of the law include:
Introducing a merit-based system that would look at an immigrant's education level, job skills, and their fluency in English to determine whether they are eligible to receive a green card.
No longer letting adult children nor siblings of US citizens receive preference for green cards.
Imposing a cap of 50,000 refugees a year.
Eliminating the diversity lottery, which gives 50,000 visas to people from countries with low rates of immigration to the US.
Barring legal immigrants from collecting welfare.
The bill, flaunted at a press conference, will not have an easy go in the Senate on either side of the aisle — numerous parts of the proposal are problematic, to put it lightly. Using an immigrant's English skills as a metric is flawed, considering the US has no official language. And an immigrant's education level doesn't necessarily mean the US economy would gain something useful from it, as Stuart Anderson, executive director of the National Foundation for American Policy, told the Washington Post. "Just because you have a PhD doesn't mean you're necessarily more valuable to the U.S. economy. The best indication of whether a person is employable is if someone wants to hire them," Anderson said.
Besides, according to a Pew Research Center 2016 study, Americans are "less concerned" with immigrants entering the US workforce. Forty-five percent of those surveyed believe immigrants "harm" the US worker and 42 percent think immigrants help. Another Pew Research Center study released earlier this year also found that legal immigrants "made up the majority of the immigrant workforce at 19.5 million." So, if the RAISE act passes, the country could limit this growing workforce and hurt the economy.
Perhaps Trump, Cotton, and Perude (all up for re-election in 2020) should take a cue from Lin-Manuel Miranda: immigrants get the job done and limiting their entry into the US would do far more harm than good.
Image Source: Getty / Pool