White House Statement on North Korea Missile Test
White House Releases Statement Expressing Concern For Russia After a North Korea Missile Test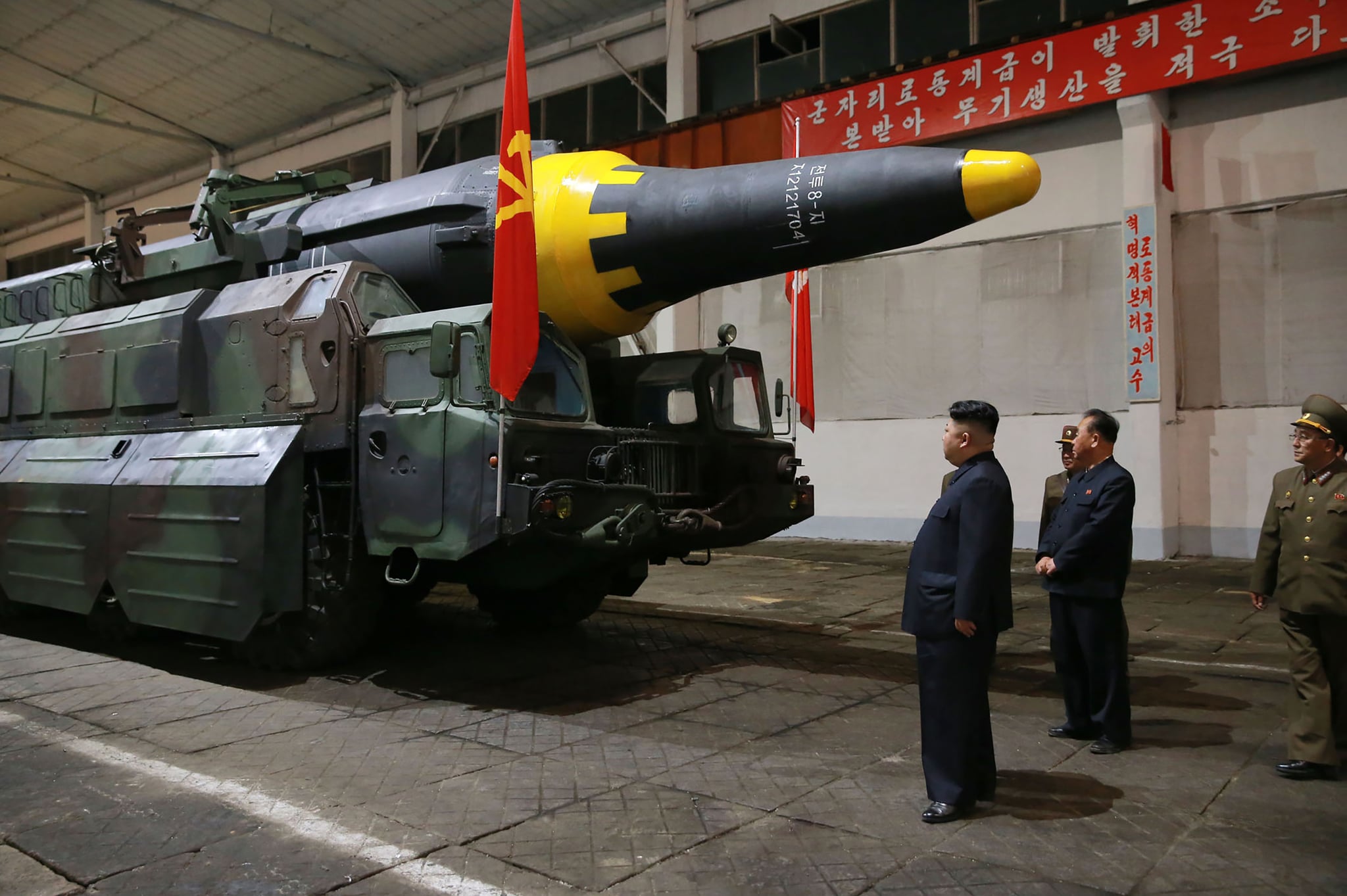 Amid the ever-widening scope of the government's probe into members of Donald Trump's campaign possibly colluding with Russia, the White House's response to a North Korean missile test is a tad strange. On May 13, days after South Korea elected a new president, North Korea launched a ballistic missile which landed in the ocean off Russia's coast. While it's not unusual for any White House administration to express concern for countries neighboring Kim Jong Un's dictatorship, the wording and phrasing in this one do standout as unusual.
An unusual Trump administration statement on North Korea - it begins with a Russian perspective. pic.twitter.com/NQuVlM3Hey

— Daniel Dale (@ddale8) May 14, 2017
"With the missile impacting so close to Russian soil, in fact, closer to Russia than to Japan," Press Secretary Sean Spicer's statement read, "The President cannot imagine that Russia is pleased."
According to Reuters, the missile traveled 430 miles before landing in the water. North Korea typically tests rockets in the sea between Russia and Japan; however, this missile traveled farther than the rocket they tested in February. Russia borders the peninsula along the northeastern edge of North Korea.
Given the current administration's endeavor to distance itself from Russia, albeit rather inconsistently, the White House's statement is even more peculiar. Furthermore, Russia is not exactly considered an ally, while Japan certainly is.
If the White House and President Trump truly hope to prove their disassociation from Russia, perhaps they should reassess future statements so that they avoid questioning whether or not "Russia is pleased."