Who Is Stacey Abrams?
5 Things to Know About Political Dynamo Stacey Abrams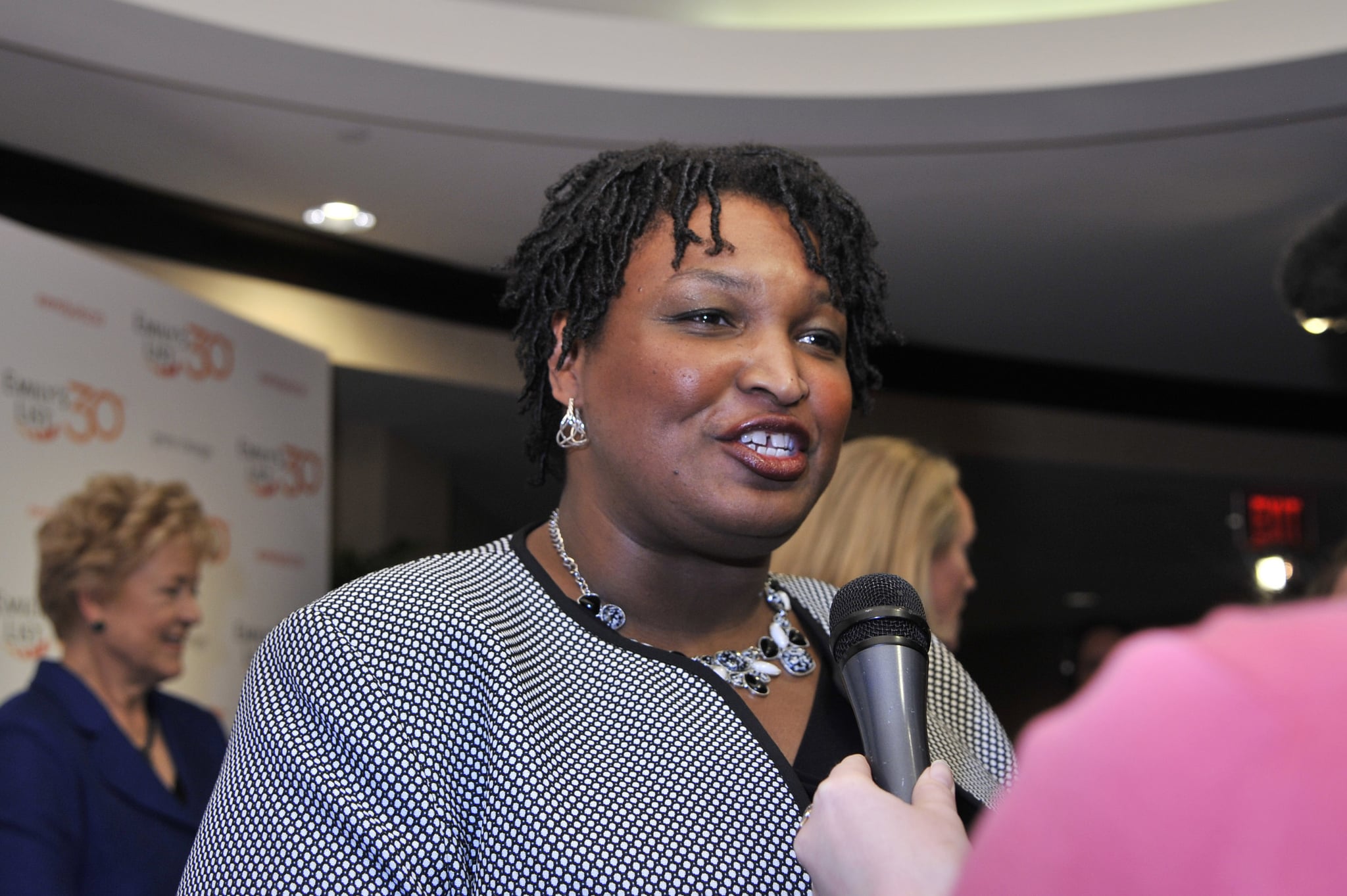 In a break with tradition, former Georgia gubernatorial candidate Stacey Abrams will give the Democratic response to President Trump's State of the Union address on Feb. 5.
Typically, the opposition party chooses a well-known figure in Congress or a sitting governor to respond to the sitting president's address. This year, Democratic leaders bucked tradition in selecting Abrams. Abrams lost the 2018 election to Republican Brian Kemp by a margin of 54,700 votes — the narrowest race in years — amid widespread allegations of voter suppression, particularly in communities of color. If Abrams won the election, she not only would have become the first black woman elected governor in the United States, but the first woman to ever hold the office in Georgia.
Tonight, Abrams will return to the political stage: this time, the national one. Selecting Abrams signals that the Democratic Party is publicly backing young progressive leaders ahead of the 2020 elections.
Here are five things to know about Abrams ahead of tonight's rebuttal:
1. She Was an Accidental High-School Politician
Abrams was born in Wisconsin and grew up with five siblings in Mississippi. When she was a teen, her parents relocated the family to Atlanta in the pursuit of higher education — they both aimed to become Methodist ministers. There, Abrams attended Avondale High School. "I was away on a trip, and while I was gone, I got elected to a [student board]," Abrams told Essence. "They put my name in and that was my first election. It was a great way to win an election, not to have to run, not to even have to put my name in." If that wasn't proof of her success streak, she went on to become the valedictorian of her graduating class.
2. She Isn't Afraid to Talk About Student Debt — Including Her Own
Abrams pursued various avenues of higher education, getting her undergraduate degree from Spelman College, a master's degree from the University of Texas's LBJ School of Public Affairs, and a law degree from Yale Law School. While she has dedicated much of her career to getting people out to vote (she founded the nonpartisan New Georgia Project in 2014, an effort to register voters of color), she has a strikingly candid take on student debt.
"I am in debt, but I am not alone," she wrote for Fortune of her near $200,000 in debt from school loans and personal debts. "We all still make money mistakes — but they don't have to be fatal to our dreams."
3. She's a Successful Romance Novelist
Perhaps most surprising is that Abrams has a side gig as a writer of "romantic suspense" novels. Abrams writes under the pen name Selena Montgomery (a move intended to keep her fiction writing separate for tax reasons) and has sold over 100,000 copies of her books. Her writing is published through major publishing house Harper Collins and, naturally, she's also written a biography under her real name about her work as an outsider hoping to change politics.
4. She Won All-Star Endorsements During Her Race For Governor
Abrams's list of endorsements during her race for governor was remarkably flashy and far-reaching. While her support in the state included civil rights icon Congressman John Lewis, she also received support from politicians like Sen. Kamala Harris, Sen. Kirsten Gillibrand, and Sen. Cory Booker — all of whom are running for president in 2020 — along with national organizations like Planned Parenthood, MoveOn, and EMILY's List.
5. She's Already Made Political History
Abrams has already made history in her work in politics: she was the Georgia House Minority Leader and, in 2010, became both the first woman to lead either party in the Georgia General Assembly and the first African American leading the House of Representatives in the state. As a politician, Abrams has made a name for herself as a "pragmatist willing to do deals with the Republicans" and has been a rising star for years, particularly after giving a splashy speech at the 2016 Democratic National Convention about economic inequality.
This article was last updated on Feb. 5, 2019. Additional reporting by Rayna Rossitto.