Women React to Kamala Harris Being Silenced
Inspired by Sen. Kamala Harris, Women of Color Are Sharing Stories About Being Silenced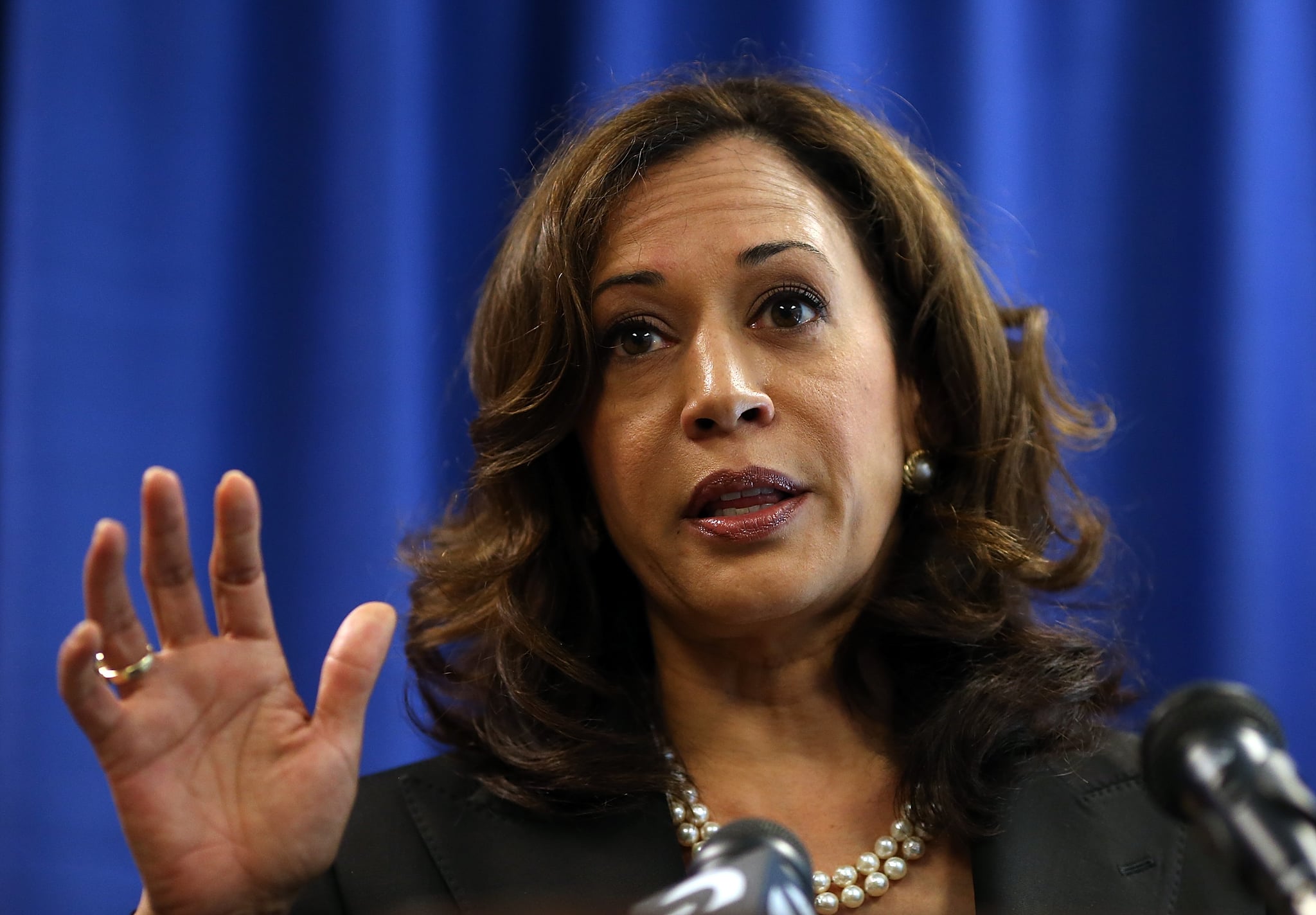 In the span of just one week, Democratic Senator Kamala Harris was interrupted while questioning witnesses during three separate hearings — each time by men.
On June 6, she was mansplained to by DHS Secretary John Kelly in a hearing. On June 7, Senator Richard Burr notably manterrupted Harris as she interrogated Deputy Attorney General Rod Rosenstein with a series of tough questions. And history repeated itself on June 13 when the California Democrat was cut off by her Republican male counterparts while grilling Attorney General Jeff Sessions.
Appalled by the situation, CNN reporter Tanzina Vega invited other women of color to share their own stories of being dismissed or demeaned.
WOC understand what Kamala Harris is dealing with. Raise your hand if you've been shushed, silenced, scolded etc.

— Tanzina Vega (@tanzinavega) June 13, 2017
The responses flowed in as women shared memories of the upsetting instances in which they, too, were looked down upon or disrespected by people attempting to silence them.
My favorite is when people tell me I don't know how to pronounce my own name

— Caille Millner (@caillemillner) June 13, 2017
sadly, it's happened more than once

— Caille Millner (@caillemillner) June 13, 2017
Usually followed by a suggestion of how it "should be" pronounced

— Caille Millner (@caillemillner) June 13, 2017
I think my favorite moment was when a male coworker said "you sound like a hysterical woman" to me at a staff meeting

— Nicole Chung (@nicole_soojung) June 13, 2017
Or told I was too loud, too aggressive, or too confrontational when I was speaking normally, or talked over. The list just goes on and on.

— Jenn (@jennrenee626) June 13, 2017
I was told that I wasn't "as smart as I thought I was". My response-that's not want u said in my interview! 🤦🏾‍♀️

— Coffeegurl (@coffeegurl66) June 13, 2017
Being the only person told that I was shouting when I wasn't shouting in a work conversation

— The Haitian Princess (@HaitianDiva2012) June 13, 2017
I'm a paramedic in a white male dominated field. I have been side eyed, shushed, & ignored more times than I can recall.

— Resist (@Mdrkcmo) June 13, 2017
Among the thread of replies were a series of tweets from white women who chimed in to note how all women experience this type of disrespect. Little did they know — or, perhaps, care — but by making that argument, those women were perpetuating the same silencing of WOC. A positive tweet made that point expertly, summing up exactly how all women can better support WOC as intersectional feminists:
It sure does! But it is decidedly worse for our WOC sisters, and we should amplify their voices and experiences here (and always!).

— Kaeleigh (@kaefair) June 13, 2017