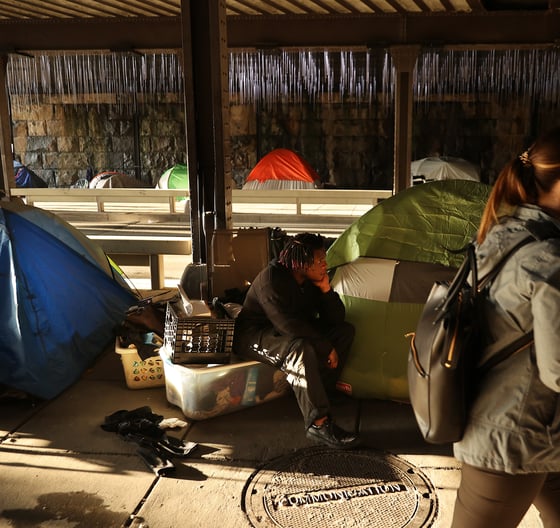 Chip Somodevilla/Getty Images
Chip Somodevilla/Getty Images
There is plenty to be said for the legacy of Rev. Dr. Martin Luther King Jr., but as Inauguration Day looms, what better way to honor his work toward the mass Poor People's Campaign than to heed this call to action.
Washington DC's growing houseless population is in danger, and more than usual. Following the Capitol riot on Jan. 6, which killed five people, the BBC confirmed that armed groups — mostly white supremacist ones — are expected to return en masse for President-elect Joe Biden's inauguration on Jan. 20. Stoked by President Donald Trump, who on Jan. 13 became the first US president in history to be impeached twice, the threat of another insurrection has the city bracing, again, for impact.
Coordinated mutual aid efforts are underway, but far from over. Due to COVID-19 compliance, shelters citywide are already operating at limited capacity (and reportedly full). According to The Washington Post's Kyle Swenson: "If protests again turn ugly during the inauguration, those without shelter could be caught between battling police and extremists or make easy targets for instigators."
So, consider lending support if you're able, and in the spirit of Dr. King, choosing compassion. Four days before his assassination in March of 1968, Dr. King delivered his last major speech, titled aptly for today: "Remaining Awake Through a Great Revolution." It was a sermon on the importance of eradicating poverty. "Ultimately a great nation is a compassionate nation," he said. "America has not met its obligations and its responsibilities to the poor." Maybe this week — if only for one day, in one city — we can ensure those obligations are met, together.
Ahead, find trusted community organizations in DC to donate to for direct relief. To sign up for on-site volunteer opportunities through ShutDownDC, click here.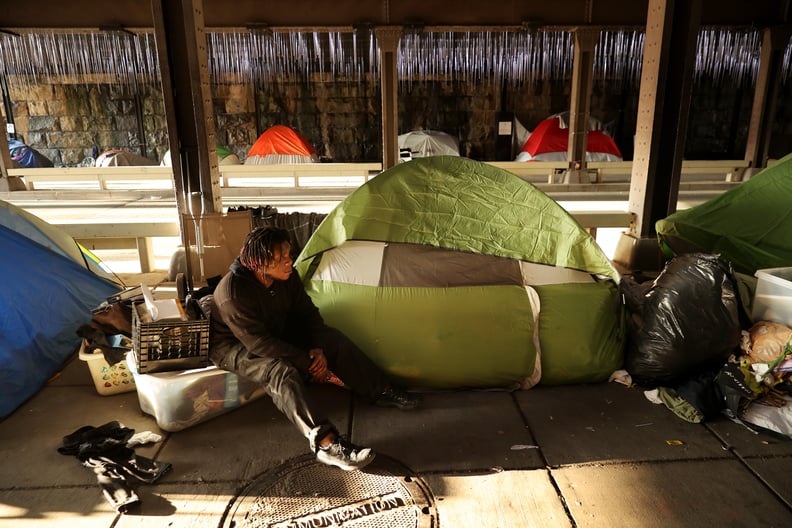 Organizations Providing Direct Relief to the Houseless Over Inauguration Week
Per Black House News, the following groups are helping meet the needs of unhoused people in DC right now:
Per ShutDownDC, the following groups are helping people find housing in DC right now: