iPhone Glitter Case Recall
Recall Alert! This iPhone Case Recalled Due to Reported Chemical Burns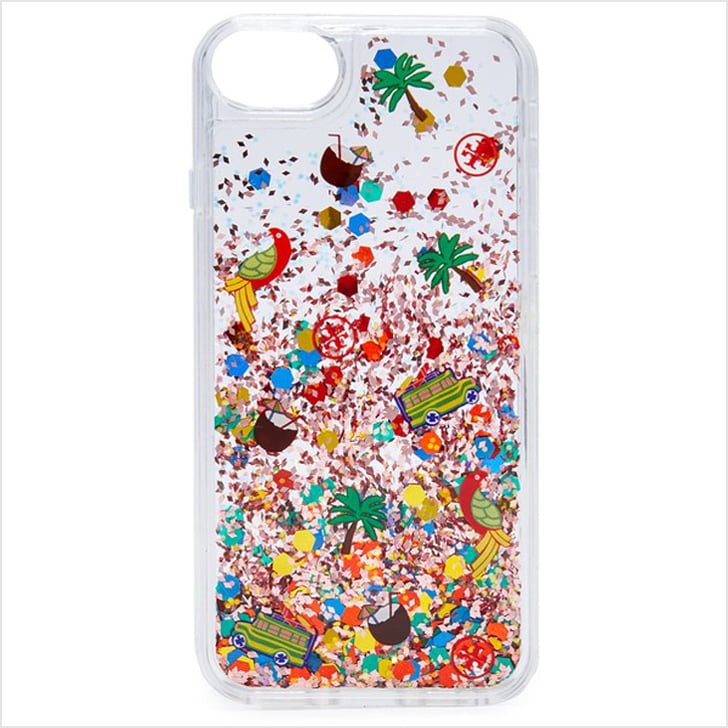 Those trendy glitter iPhone cases may turn out to be more harmful than fun. A company that sold glitter iPhone cases to retailers such as Amazon and Nordstrom Rack has issued a recall for its products due to "skin irritation or chemical burns."
MixBin issued the recall on Aug. 1 and it includes all iPhone cases for the iPhone 6, 6S, and 7 sold between October 2015 and June 2017. The phone cases ranged in prices from $15 to $65 and were available at Henri Bendel, Tory Burch, and Victoria's Secret. In an official statement, MixBin stated the cases were recalled "due to risk of skin irritation, blisters, or burns if the liquid contained in the phone case leaks and comes into contact with the skin due to breakage or cracking of the case."
If you're the owner of an affected phone case, you can go through MixBin to get a refund. You'll need to take a photo of the case, so don't throw it out. The company also advises to keep the phone case until you are informed about how to properly get rid of it.