Major Networks Refuse to Air Trump's Election Briefing Video
Major Networks Cut Away From Trump's Latest and "Most Dishonest" Speech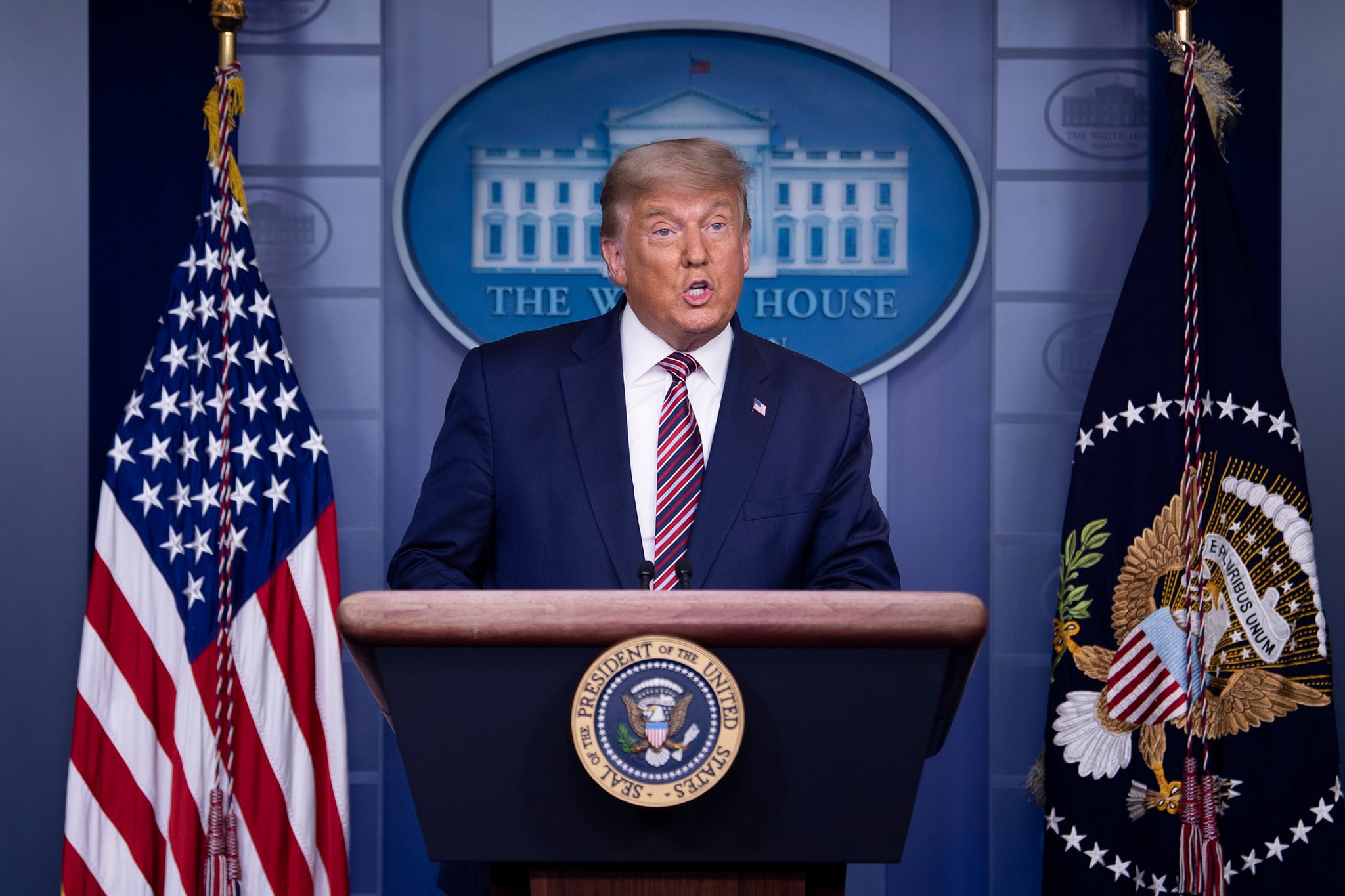 On Nov. 5 around 6:30 p.m., Donald Trump led a press briefing at the White House to address the ongoing ballot counting set to determine the winner of the 2020 presidential election. After Trump alleged that the US's electoral voting system is "corrupt" and falsely claimed a victory in Pennsylvania, prematurely declaring himself the winner of the election, several major networks — including MSNBC, ABC News, CBS News, and NBC — refused to finish airing the remainder of his speech. "Here we are again in the unusual position of not only interrupting the president of the United States but correcting the president of the United States . . ." Brian Williams said following MSNBC's broadcast. CNN fact checker Daniel Dale tweeted that it was the "most dishonest" speech he has witnessed Trump give since he began covering his presidential speeches in 2016.
Historically, Trump has used his platform to make false claims about healthcare, climate change, racial justice, crowd sizes and other key issues. During his speech on Nov. 5, the president said that mail-in voting threatens the integrity of the election as a result of "tremendous corruption and fraud," falsely citing "tens of millions" of unsolicited ballots and secret ballots counted after election day. "If you count the legal votes I easily win," he said, despite no evidence supporting this claim. "If you count the illegal votes, they can try to steal the election from us." This is incorrect.
An influx of mail-in ballots has lengthened the ballot-counting process across America, as expected. As the remaining mail-in ballots continue to be counted, Trump's lead in states like Pennsylvania, North Carolina, and Georgia is narrowing. This is because Democrats were more likely to vote by mail than Republicans in the 2020 election.
As of the time of Trump's speech, Biden led the election with between 253 and 264 confirmed electoral votes, according to leading news sources. See the broadcast portion of Trump's speech above.