How to Help Demand Justice For Oluwatoyin "Toyin" Salau
How to Seek Justice and Share Toyin Salau's Story on What Would Have Been Her 20th Birthday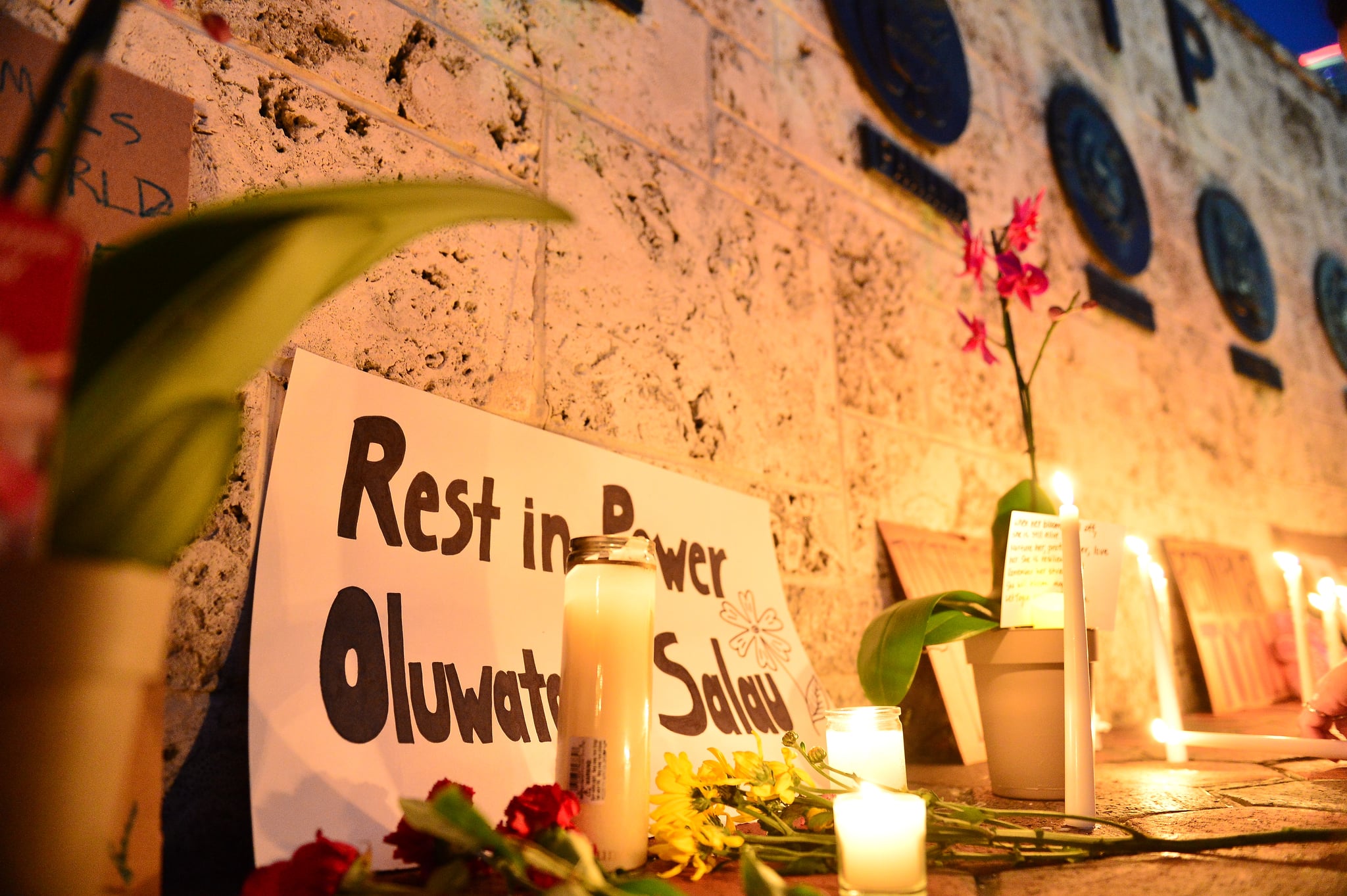 Oluwatoyin "Toyin" Salau would have turned 20 years old on Aug. 27. The Nigerian-American activist and model's body was discovered by police in Tallahassee, FL, on June 13 after she had been missing for over a week. Salau had been a prominent voice and active participant in local Black Lives Matter protests.
Salau's disappearance came shortly after she had tweeted about being sexually assaulted by a man who had offered to give her a ride to the church where she had been staying. Salau's body was discovered alongside that of Victoria Sims, a 75-year-old AARP volunteer, in the rented home of 49-year-old Aaron Glee Jr. Both deaths have since been declared homicides, and Glee, who met Salau at a bus stop on June 6, is the primary suspect. Glee has confessed to kidnapping and killing both women, according to The Tallahassee Democrat. Many activists, however, are putting the pressure on local officials to ensure a thorough investigation into Salau's death and to seek an appropriate sentence for the perpetrator, as it is still unclear if the man who sexually assaulted her is the same person responsible for her death.
Activists have since continued to share Salau's story, and signs that read #JusticeForToyin often appear at the many ongoing nationwide protests. If you'd like to join the fight to seek justice for Salau, refer to a few helpful resources ahead.
Sign the Petition to Demand a Thorough Investigation Into Salau's Death
A Change.org petition on Salau's behalf seeks to ensure that a thorough investigation be carried out. "This petition was made to bring attention to Florida Governor Ron DeSantis and Tallahassee police department to do their job, and investigate this crime," the petition reads. If you have a few seconds, take the time to sign Salau's petition here.
Use Your Voice to Make Toyin Salau's Story Heard
Signing petitions is a step in the right direction, but if you'd like to amplify your voice even further, pick up the phone to call Florida Gov. Ron DeSantis to demand a thorough investigation. DeSantis can be reached at (850)717-9337 or on Twitter @GovRonDeSantis and via email at GovernorRon.Desantis@eog.myflorida.com. By reaching out directly, you can encourage the governor to put pressure on the Tallahassee Police Department to take the appropriate steps toward solving Toyin's death. Additionally, you can share Toyin's story, the link to her petition, and more resources to help the Black community as a whole on social media to bring additional attention.
Donate to Protect Black Girls and Women
As noted above, Black women like Toyin are disproportionately affected by violence in the US. Organizations like Justice 4 Black Girls, Black Women For Wellness, and Gyrl Wonder seek to draw attention to this issue and make the world a safer place for Black women. If you have the means, take the time to support these groups and promote the safety and security of Black women and girls.
Actively Support the Black Lives Matter Movement
Continue to actively fight for the Black community and seek out ways you can help support the Black Lives Matter movement in honor of Toyin Salau, Breonna Taylor, Elijah McClain, and the many others who should still be with us today.
Seek Out Tools to Help Protect Other Women
Assaults like the one Salau experienced are, unfortunately, not uncommon. In fact, about 20 percent of Black women experience sexual violence in their lifetimes, according to the Institute For Women's Policy Research. In response, Mercedes Molloy — a 19-year-old sexual assault survivor — designed an app called Safe Squad that brings together a community of fellow survivors to look out for one another and prevent others from becoming a statistic. "Toyin's story serves as a greater call for action," Molloy told POPSUGAR. "There is a disproportionate effect [of sexual assault] on women of color, and we as a community need to work together to implement protective systems and resources, including Safe Squad, to fight these wrongdoings that Black women face on a daily basis."