As POPSUGAR editors, we independently select and write about stuff we love and think you'll like too. If you buy a product we have recommended, we may receive affiliate commission, which in turn supports our work.
Although we love to spoil our cats, certain toys have more benefits than others. And while some pet owners may think chew toys are only for dogs, they have a lot of perks for kitties, too. From saving your furniture to helping cats de-stress and relieve boredom, these affordable toys can also promote oral health.
"Just like us, pets are susceptible to a host of dental problems, including plaque buildup, gingivitis, and possibly tooth loss," reads the Langley Animal Clinic's website. "Left unchecked, oral issues can cause discomfort and pain for your pet — and major dental expenses for you. Chewing on a toy will not only help keep your pet's teeth and gums clean, but also fend off bad breath."
Keep reading to shop our favorite chew toys for cats.
01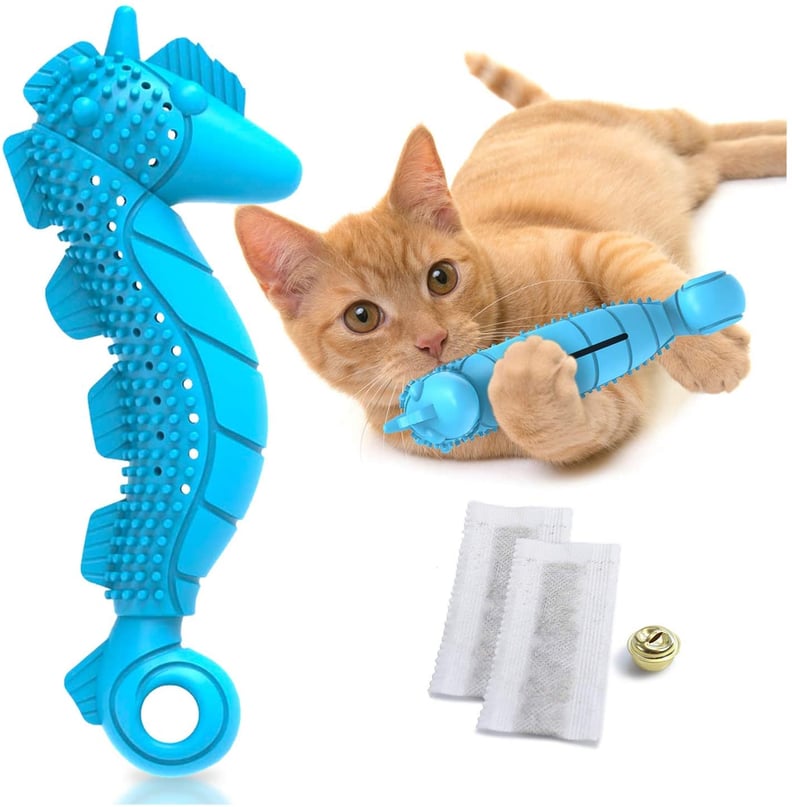 Ronton Cat Toothbrush Catnip Toy
02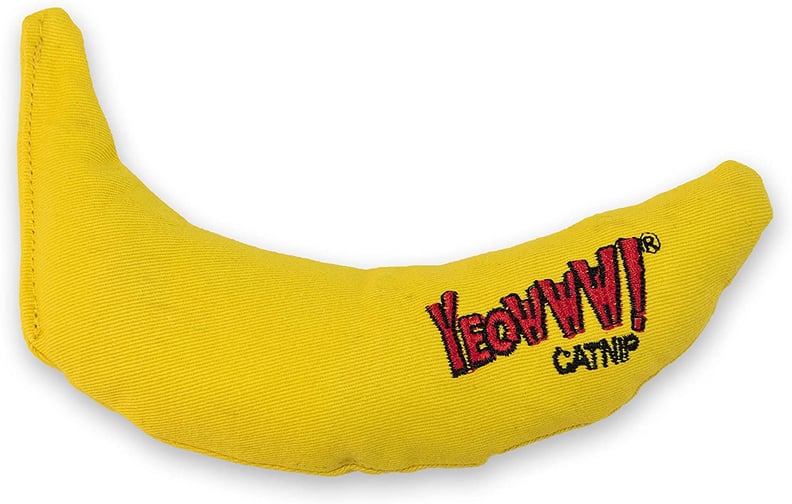 Yeowww! Catnip Chicata Banana
03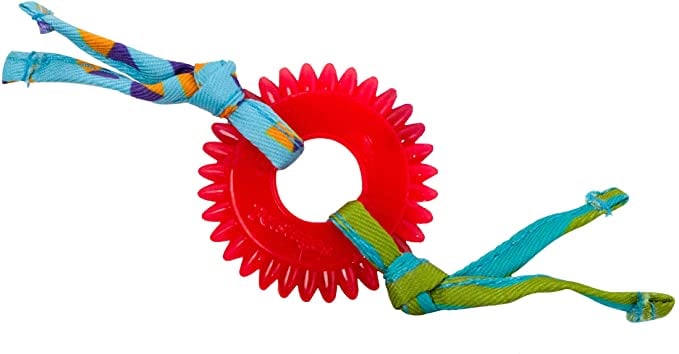 Petstages Kitty Chew Wheel
04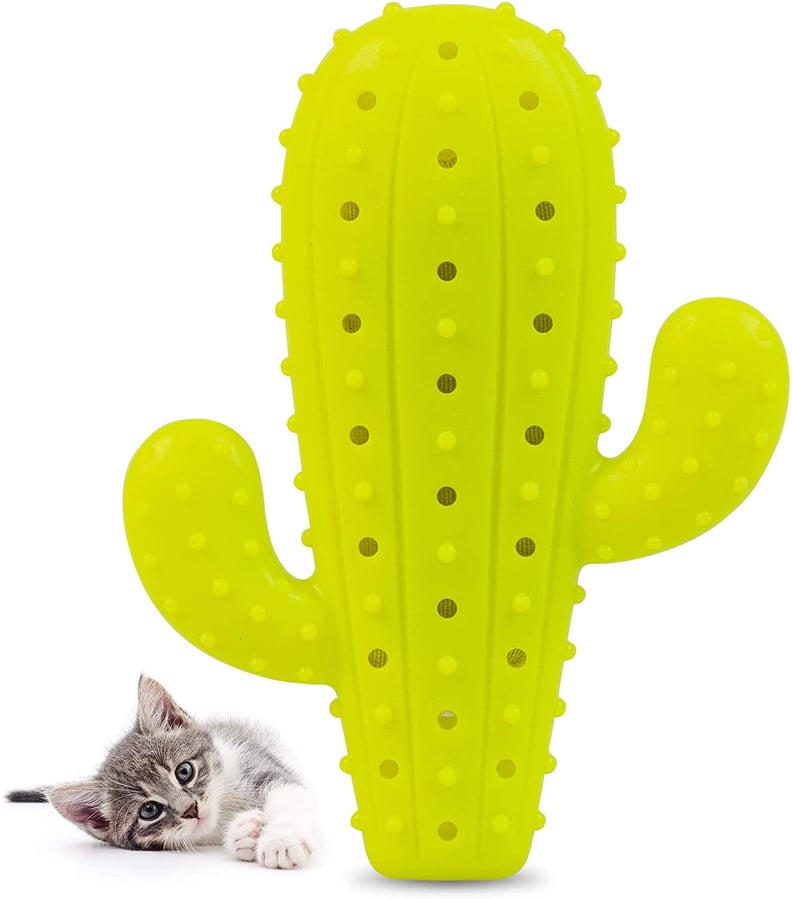 Pet Craft Supply Cactus Cat Chew Toy
05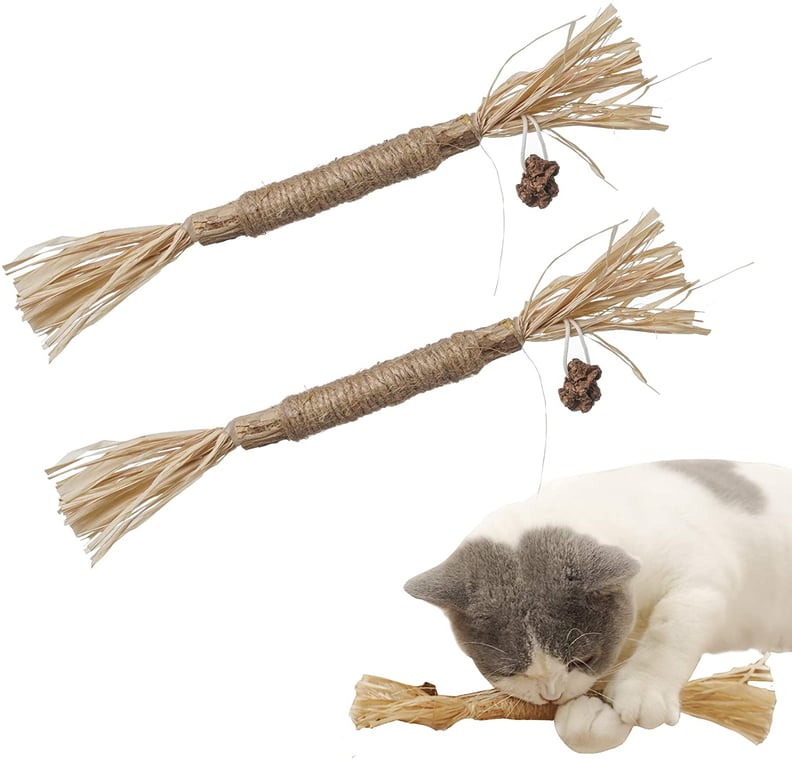 N/H Catnip Chew Sticks
These N/H Catnip Chew Sticks ($13) are made from material that cats are naturally attracted to and promote good gum health.
06
Pioneer Pet Nip Nibblers Catnip Toys
07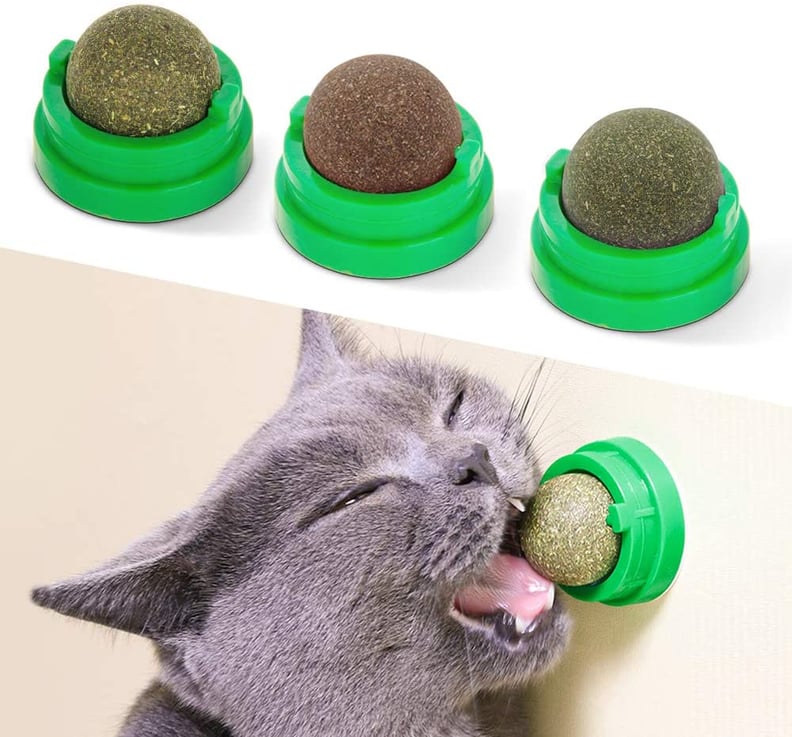 Potaroma Silvervine Catnip Balls
08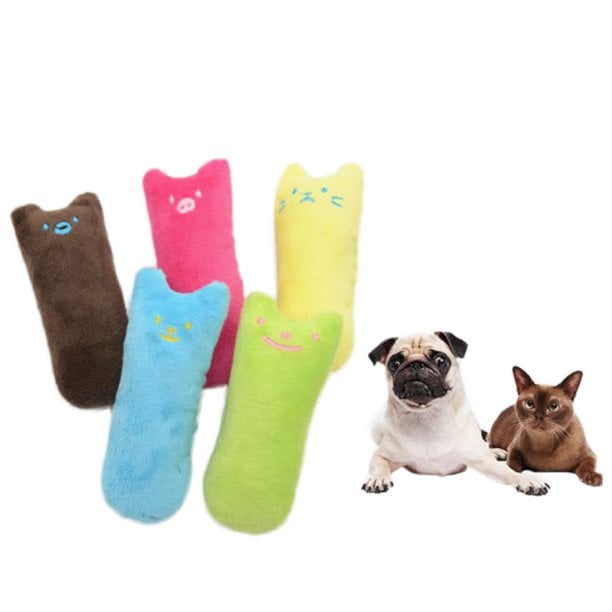 Fymall Cat Plush Toy