Every editorial product is independently selected by our editors. If you buy something through our links, we may earn commission.
Now that we're home more than ever before, our dogs have truly become our BFFs. Whether we're on a daily walk or enjoying a socially distanced BBQ, it's safe to say our dogs are enjoying the quality time. Fortunately, Goodboy recently teamed up with Sock Fancy to make staying safe stylish by creating a line of cloth face masks for humans that come with a matching bandana for dogs.
Available in two gorgeous prints, each bandana comes in either a small/medium or large/extra-large size. Although the sets are brand new, they're already getting positive reviews. "The mask fits so well and doesn't fog up my glasses," wrote a dog owner named Sydnie. "The bandana ties really nicely and stays put. Charlie wore the bandana the whole day from a play date to the beach and car rides between and I didn't have to retie it."
Of course, the folks over at Goodboy know wearing a face mask is key to preventing the spread of COVID-19. "Stay safe, but make it fun by matching with your pup while you're out and about," the Goodboy website says. "From patio brunch dates to dog park outings, this collaboration has both you and your pup covered...literally."
Get a look at the adorable matching sets ahead.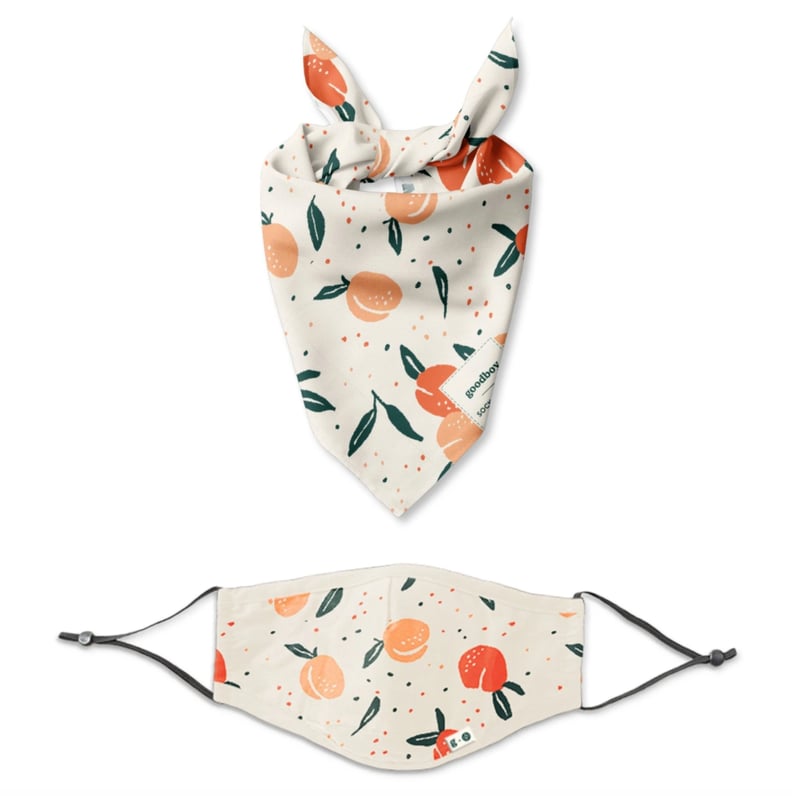 Goodboy x Sock Fancy Mask and Bandana Set in Just Peachy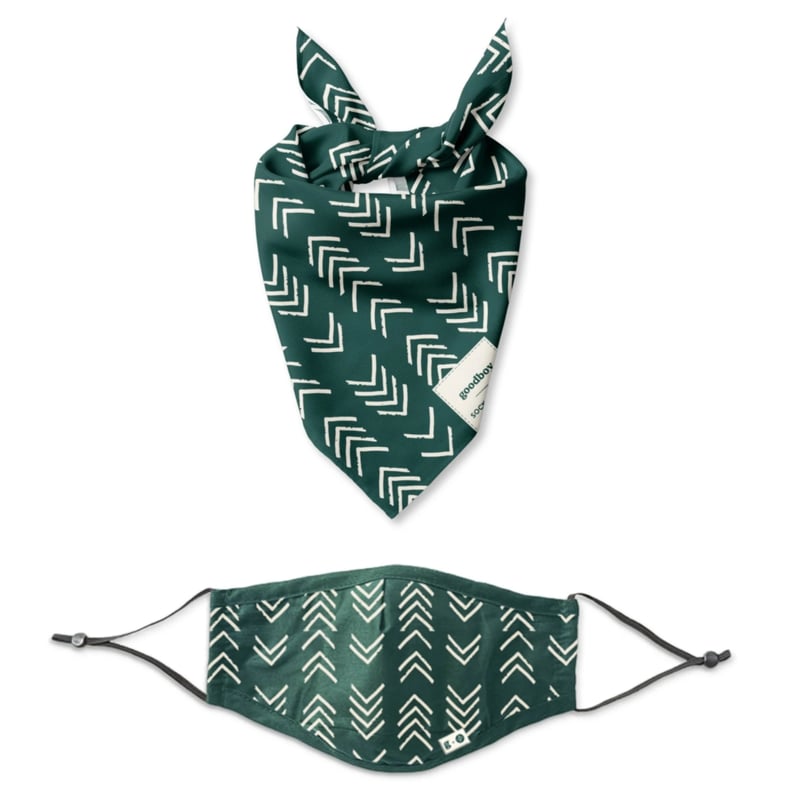 Goodboy x Sock Fancy Mask and Bandana Set in Chevron Green