Patrick Mahomes and Brittany Matthews Are Fur Parents to 2 Sweet Pups! See Their Cutest Photos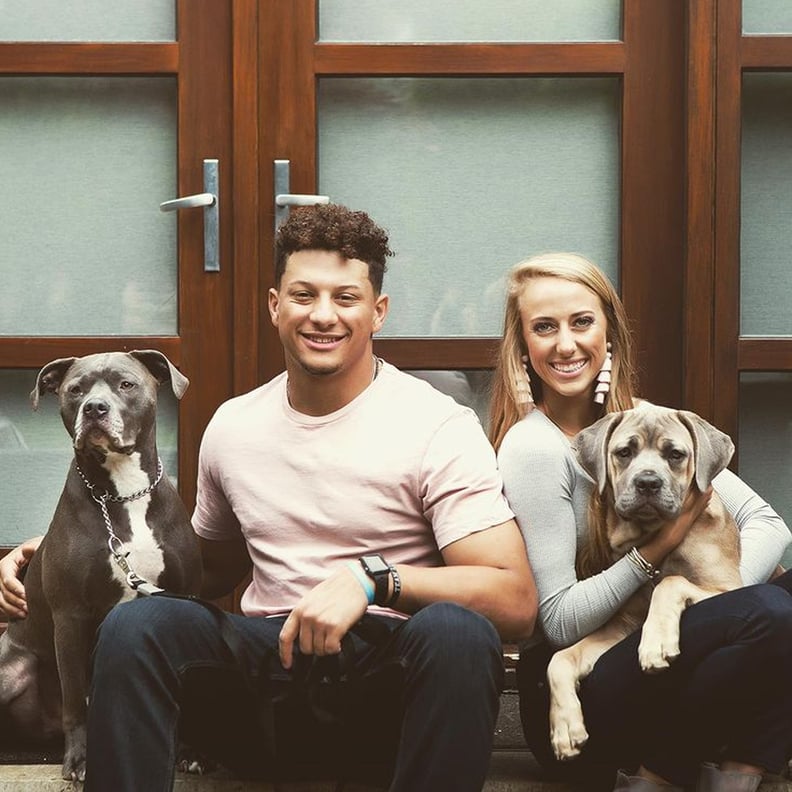 NFL quarterback Patrick Mahomes and his fiancée, Brittany Matthews, are parents to a beautiful daughter named Sterling, but their first babies were their two pups, Steel and Silver (could their human and fur baby naming trend be any cuter?!). Although both Brittany and Patrick share photos of their dog children on Instagram, the Pit Bull and Cane Corso duo have their own account full of adorable photos with cute captions.
Keep reading to learn more about Steel and Silver, and to see their best photos.
Steel Mahomes
Patrick and Brittany's oldest fur baby, a Pit Bull named Steel, was born on Dec. 7, 2015. He made his first appearance on Brittany's Instagram on Feb. 8, 2016, when she brought him home — which was a surprise to both of her parents! The pup first appeared on his dad's account for Valentine's Day 2016, and the sweet pooch got his own account, formerly @steelthepit, in May 2018, where his journey was chronicled from his puppyhood on.
Silver Mahomes
Patrick and Brittany's youngest fur baby, a Cane Corso named Silver, was born on Nov. 8, 2018. She was first introduced on Steel's Instagram on Jan. 18, 2019, and officially joined the family the following day. Big brother Steel's Instagram account was updated soon after so that he could share the spotlight with his little sister.