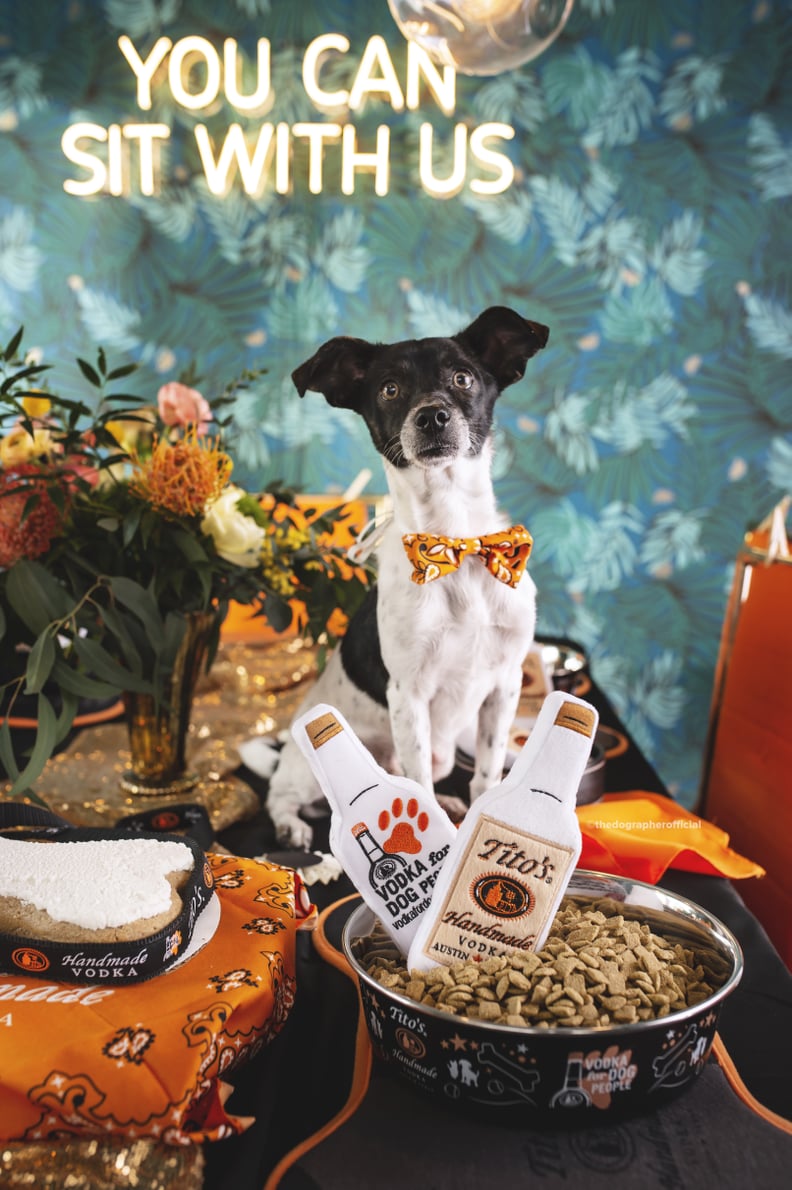 Meet Oreo
What the shelter has to say about him: "Oreo is named after a cookie, but as far as cute pups go, he takes the cake—and he certainly took several bites of the doggie cake [from The Dog Barkery] during our photoshoot! Oreo is about 8 months old and loves to play, be outside, and go for car rides."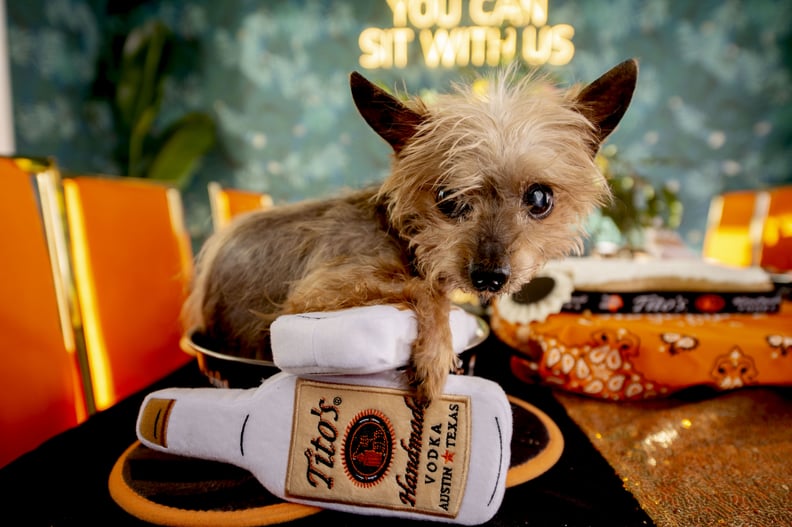 Meet Lil Chip
What the shelter has to say about him: "Lil Chip is small in stature, weighing about 5 lbs— but what he lacks in size, he makes up for in heart! This sweet little senior is about 15 years old. His favorite hobbies are snuggling and napping in front of the TV… or in a large doggie bowl!"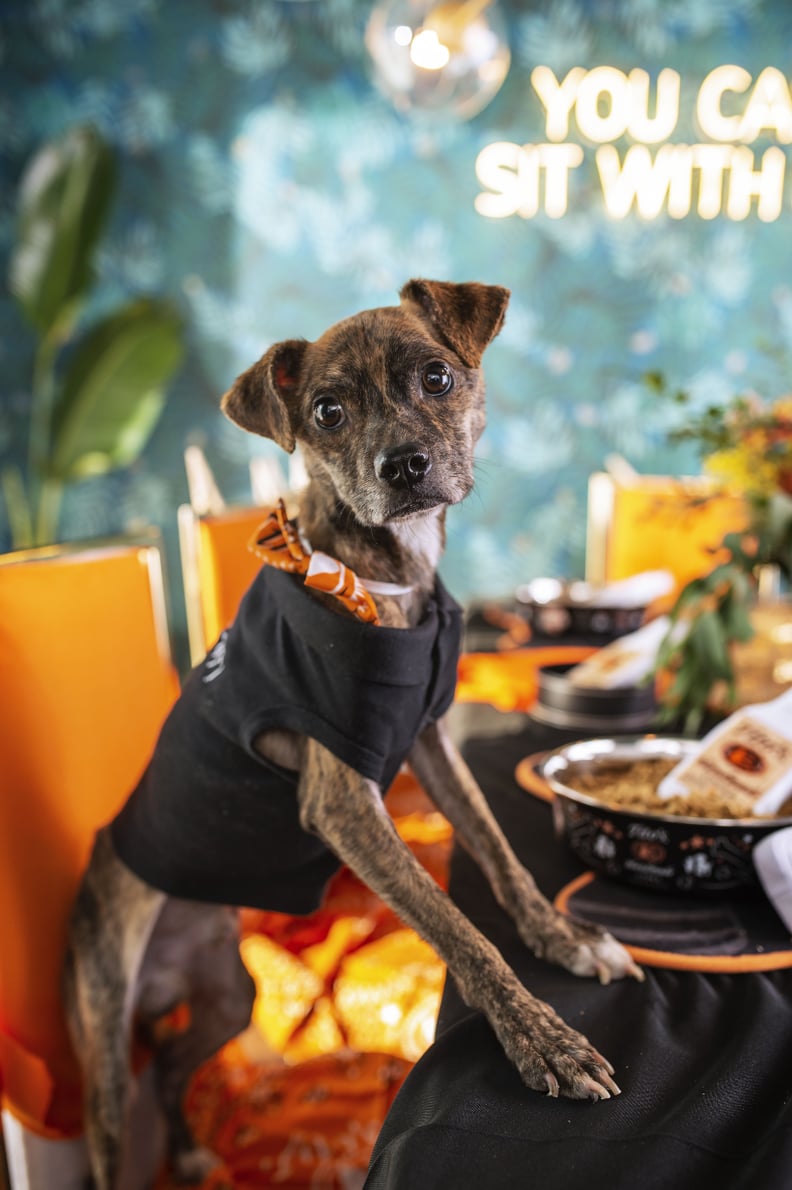 Meet Dwayne Johnson
What the shelter has to say about him: "Dwayne Johnson may be a shy and skinny little guy for now, but he aspires to one day be as strong and confident as The Rock! He loves to explore new places with his person. After a long day of adventuring, Dwayne is happy to curl up on the couch to watch TV and snuggle. He can't wait to find his forever best friend!"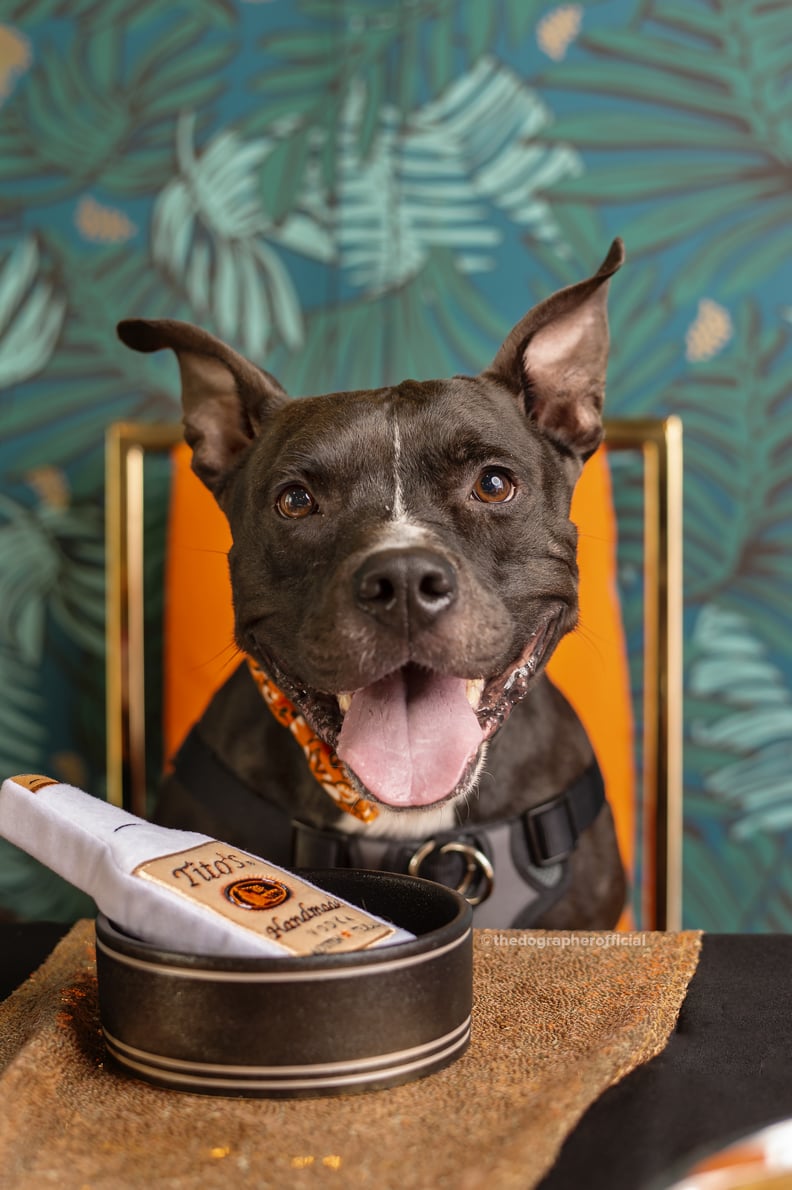 Meet Major
What the shelter has to say about him: "Major is a true Cinderella story. He found himself at a shelter and was unable to use his back legs, so he needed the help of a rescue to address his medical issues. Major is now under the care of an experienced medical foster and attending regular physical therapy appointments. He is growing stronger every day and we hope he may eventually regain functionality in his hind legs, so that his body can keep up with his fun, sweet, bouncy personality!"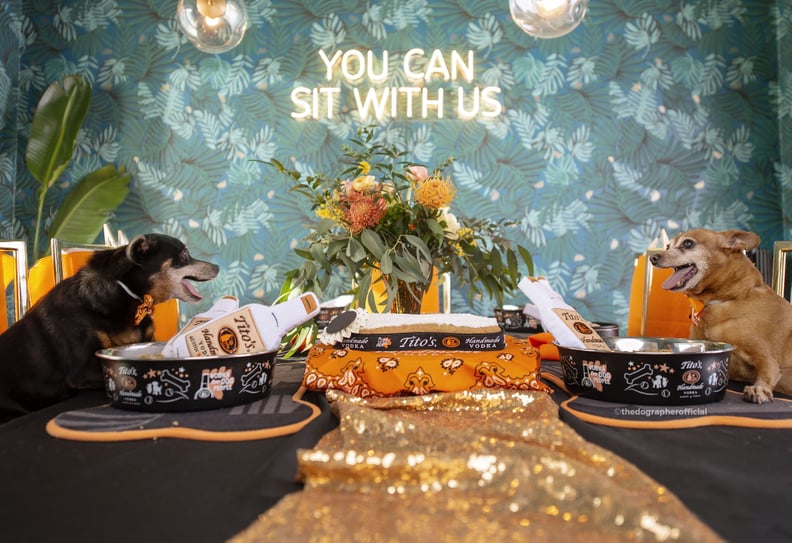 Meet Van Gogh and Dallas
What the shelter has to say about them: "Van Gogh is looking for a special home that can adopt him with his bonded brother, Dallas. These two seniors have lived together for their whole lives, and love to snuggle and nap all day! Dallas and Van Gogh are truly double the fun and will bring so much joy to their retirement home."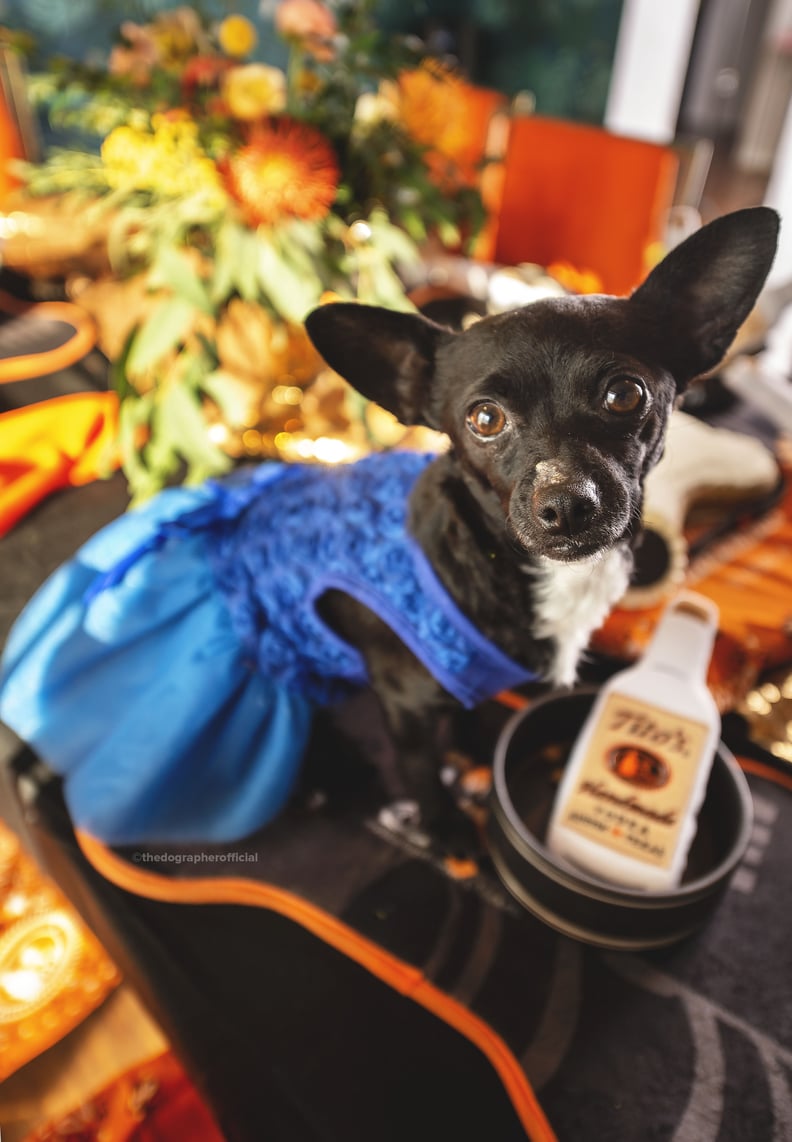 Meet Cali
What the shelter has to say about her: "Cali was the belle of the ball at our dinner party! This pretty young lady loves to chill and snuggle under the covers at her foster home. Adopters will quickly fall in love with her sweet, gentle personality and adorable smile!"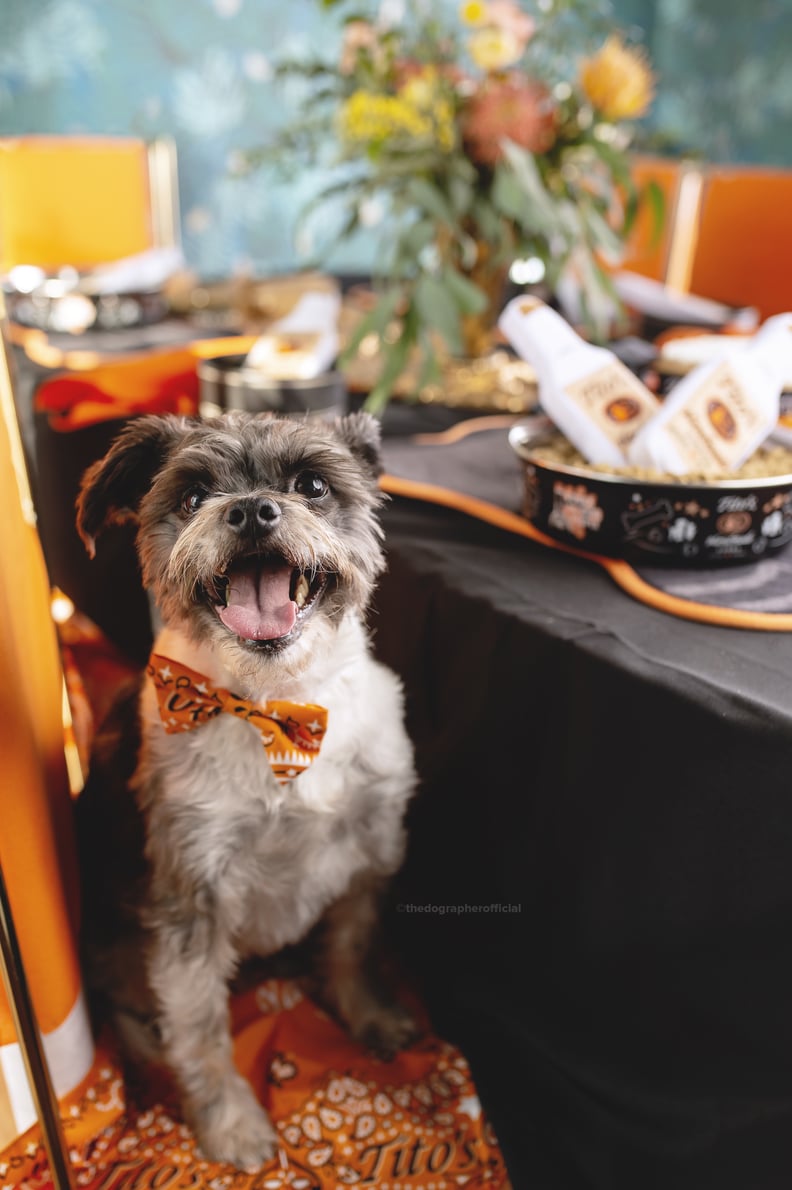 Meet Ludwig
What the shelter has to say about him: "Ludwig's little underbite gives him a cute smile that has captivated the hearts of all our rescue volunteers! Ludwig is about 9 years old, easygoing, and laidback. He had a great time at the dinner party because he got lots of attention, treats, and belly rubs!"