Cats Are So Weird: Watch Tons of Videos of This Adorable Kitty Who Rolls Down Stairs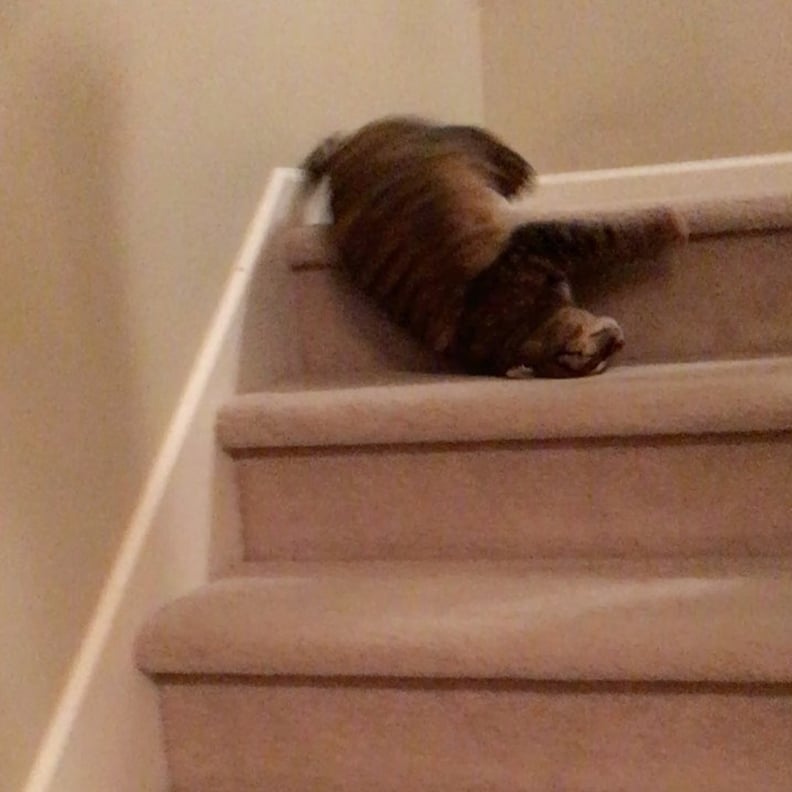 It's no secret that cats can be true weirdos, and an adorable cat named Posey is showing off one of her unique and hilarious qualities: she rolls and tumbles down stairs for attention. The sweet rescue kitten has her own Instagram account, @rolyposey, where her owner shares short videos of Posey's antics with hysterical captions that give names to her elegant cat tumbles.
"The butt-flumping slow-motion barrel-roll," Posey's owner captioned one video. Other rolls of Posey's were labeled "The slinky two stair twister tumble," "The floppy yet casual I don't have it in me today barrel roll," and "The yay it's Saturday backsliding floppy roll."
In the comments of one video, Posey's owner acknowledges that her cat was born a "100% grade A ham," as she's always making sure that her human is watching or filming before she takes her daily tumbles. Check out the videos ahead to get a good laugh and follow Posey to add a bit of humor and delight to your Instagram feed.
Videos of Posey Rolling Down the Stairs