West Paw Tux Treat Dispensing Chew Toy Review
This Treat-Dispensing Dog Toy Is Designed For the Toughest Chewers
As POPSUGAR editors, we independently select and write about stuff we love and think you'll like too. If you buy a product we have recommended, we may receive affiliate commission, which in turn supports our work.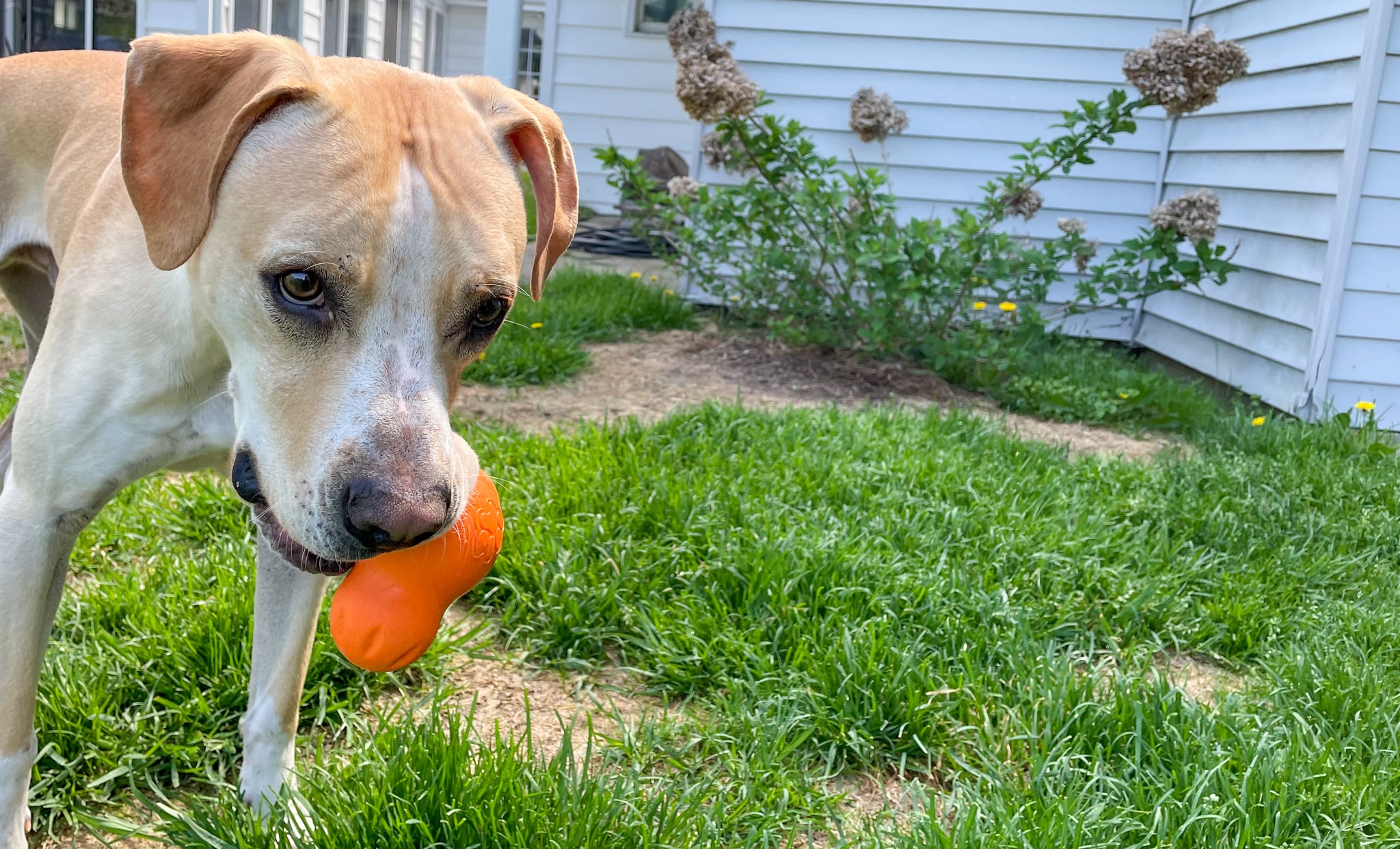 When it comes to their toys, my dogs are ruthless to say the least. Both of my boys are strong, large-breed canines with some serious industrial chompers. Unfortunately, most toys I buy for them, I hand over knowing that I'll probably have to take it away within the hour. I love buying them new toys to engage their brains and keep them active, but I also hate spending money on plushes and balls that will inevitably be torn to shreds within a matter of days, or in most cases, minutes. Additionally, I definitely don't want my dogs ingesting small pieces of plastic, rubber, or strings when they destroy these toys! Although I've experienced many misfires while shopping for dog toys, I recently discovered the West Paw Zogoflex Tux Tough Treat Dispensing Chew Toy ($20), and I'm absolutely beyond impressed with this toy's durability.
After seeing positive reviews about the the Zogoflex Tux Tough toy online, I decided to give it a shot. Hands down, this has been one of the best dog toys I have brought into my home in a long, long time. Here's a few reasons why I love it and would recommend it to fellow dog-owners:
It is insanely tough: My dogs have been gnawing on this chew toy for several weeks and there isn't a single mark on it. If you've seen the way my dogs annihilate pretty much every toy that comes in their wake, you'd be pretty impressed too.
It engages my dogs' brains: This chew toy is also a treat-dispenser! I love hiding small treats in the toy and watching my dogs try to figure out how to get to the goodness. It's great for their brains and, bonus, keeps them entertained. Since I work from home, this is actually a double bonus.
It's great for playing fetch: Thanks to its shape and rubber construction, this toy has a way of bouncing in unexpected directions when it hits the ground. My dogs love playing fetch with it and chasing it down as it bounces in unpredictable ways.
If you, like me, have a dog who's known for their toy-destruction skills, then I highly recommend giving this treat-dispensing chew toy a shot. Engaging, fun, different and built to last, I'm loving it almost as much as my dogs are.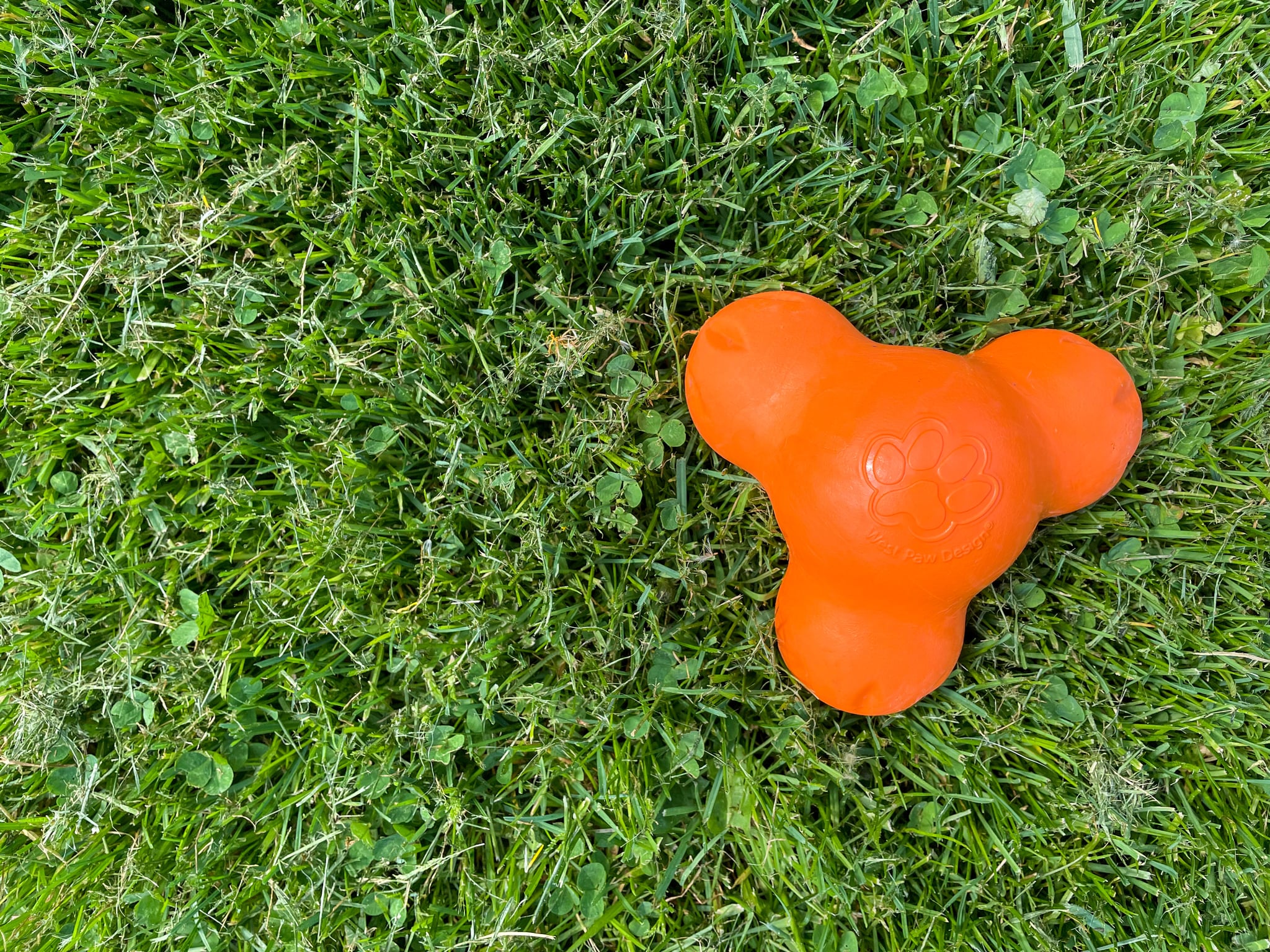 Image Source: Emilee Janitz