12 Travel Trends to Know About For When We Can Safely Hit the Skies (and Road) Again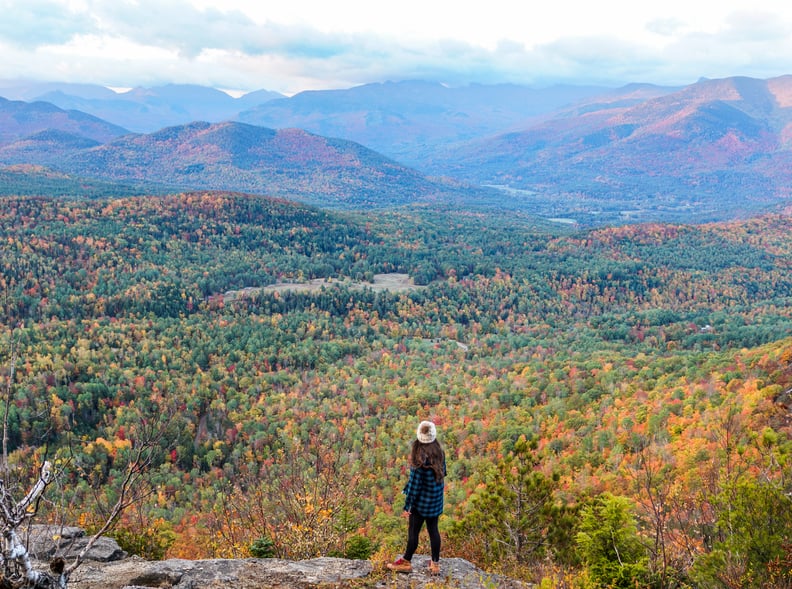 POPSUGAR Photography | Lauren Breedlove
POPSUGAR Photography | Lauren Breedlove
Travel in 2021 is still very much up in the air. While we don't know exactly how things will look in the new year, we do know what we think will be popular — that is, if and when we are able to safely travel again. One thing we all know for sure is that travel trends for the upcoming year are going to look a bit different. While it's true that travel in 2021 will have to get creative, there's still plenty to get excited about if restrictions lift. We can explore more of our own backyards, enjoy more family time, and embrace the outdoors way more than we ever have. There's also a refreshed awareness of sustainability and responsible travel. While we navigate ever-changing rules and restrictions, we can still plan ahead and dream up our next vacation . . . whenever that may be. Curious what the 2021 travel Magic 8-Ball holds? Keep reading.
01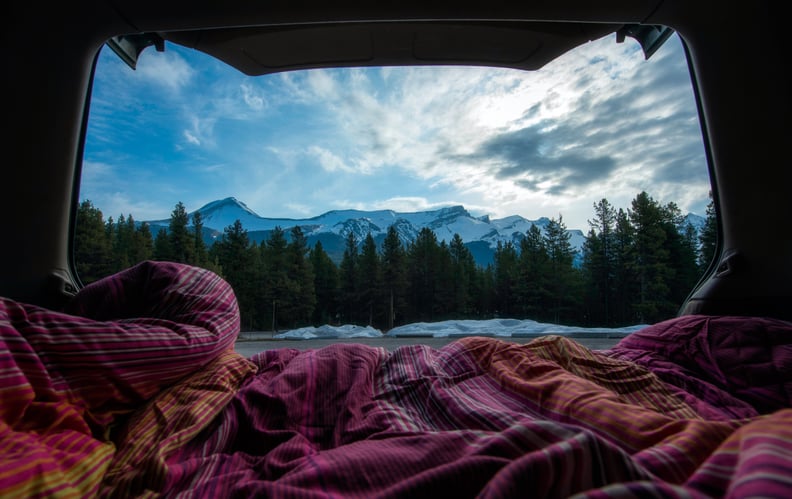 Road Trips
Driving has been the transportation method of choice for traveling since the pandemic started, so it's no surprise that there's been a significant uptick in camper van and RV rentals as a result. The rental company Outdoorsy has seen significant growth in bookings for this one-of-a-kind experience. It's perfect for travelers of all ages and families, is pet-friendly (sometimes), and allows for the ultimate outdoor exploration. "One of the built-in benefits of RV travel is that it's socially distant by design — no matter where you choose to camp, you're always at least six feet away from other travelers," Jen Young, Outdoorsy's cofounder and CMO, told POPSUGAR.
"Vanlife" has been on the rise already the past few years, so it makes sense that this all-in-one type of road trip has gained interest during this time of more self-contained travel. The most popular destinations have been in the South and the West this past year. "We started to see an uptick in bookings, and at one point, we saw a 4,500 percent increase in bookings on our platform," Jen shared. "One interesting trend we've seen is the influx of first-time renters, and that trend has continued."
02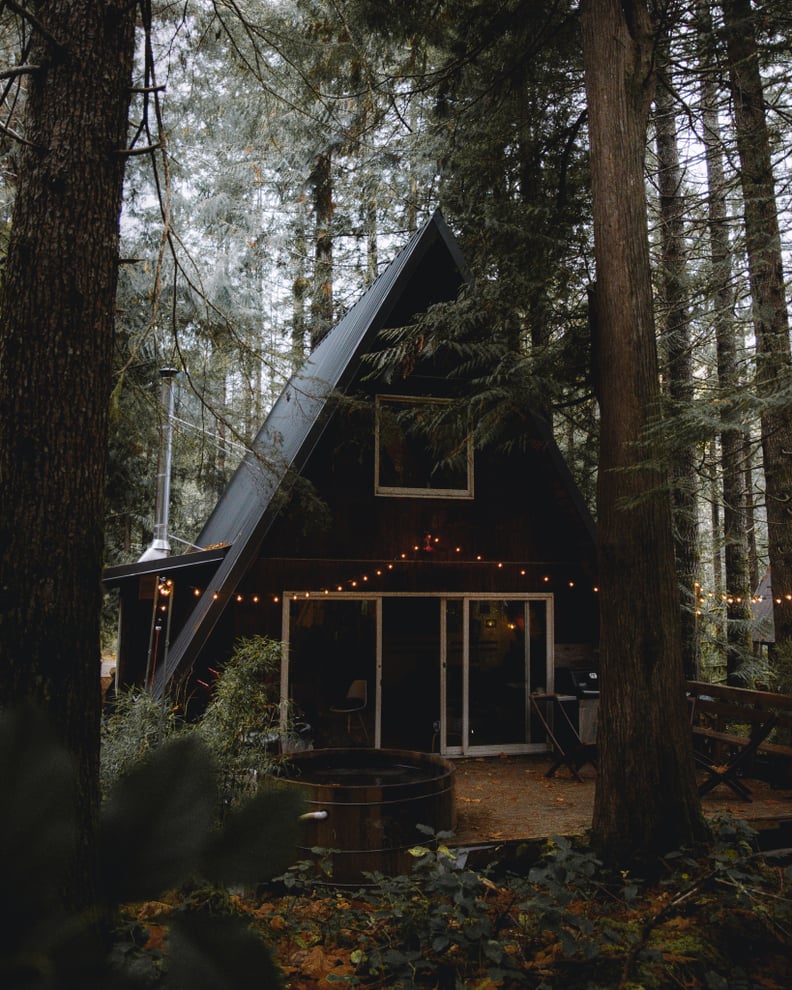 Cool Cabins
Dreamy photos of adorable A-frames, impressive tree houses, and rustic cabins with expertly strung lights and inviting hot tubs have been dominating Instagram feeds. Renting one of these bad boys just happens to be the perfect socially distanced getaway for a solo traveler looking for some peace and quiet or a couple, family, or small group of friends. More and more properties are being transformed into idyllic accommodations, and we're pumped to jump on this bandwagon.
Sites like Airbnb and Glampinghub, as well as the catchall search engine VacationHomeRents, are chock-full of these cabins to make your rental fantasies come true. This type of trending travel allows you to go as remote as you'd like, cook your own meals, and embrace nature. Bring on the hot tubs, fireplaces, and hammocks!
03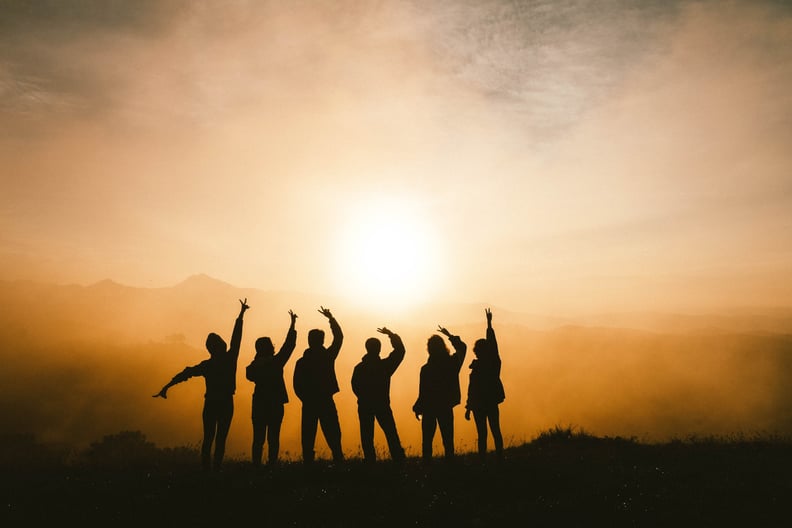 Private Tours
Group tours have been on the rise with top companies for the past handful of years, as the opportunity to travel with like-minded strangers makes for an amazing adventure. In adapting to current restrictions as well as health and safety measures, companies are now introducing private options for their famous trips.
REI Adventures is offering private departures for any of its trips around the world, with a group minimum of just four people. So grab your immediate family or a few friends, and you're set! Oh, and did we mention that they're the same price per person as its standard tours? Yeah, that. And in addition to competitive pricing, safety is a priority. "REI has also examined its entire trip assortment to ensure operations exceeded health and safety guidelines and added new policies to ensure the health and well-being of all travelers," Cynthia Dunbar, REI adventure travel director, told POPSUGAR.
Aqua Expeditions is hosting private vessel charter experiences for up to 32 passengers if you're looking for a splurge on a once-in-a-lifetime trip. All ships operate with health and safety officers on board, and some of the destinations include Indonesia, Cambodia, and Vietnam. There's also a brand-new ship, the Aqua Nera, which allows you to explore the Amazon River in Peru. Bucket list, anyone?
04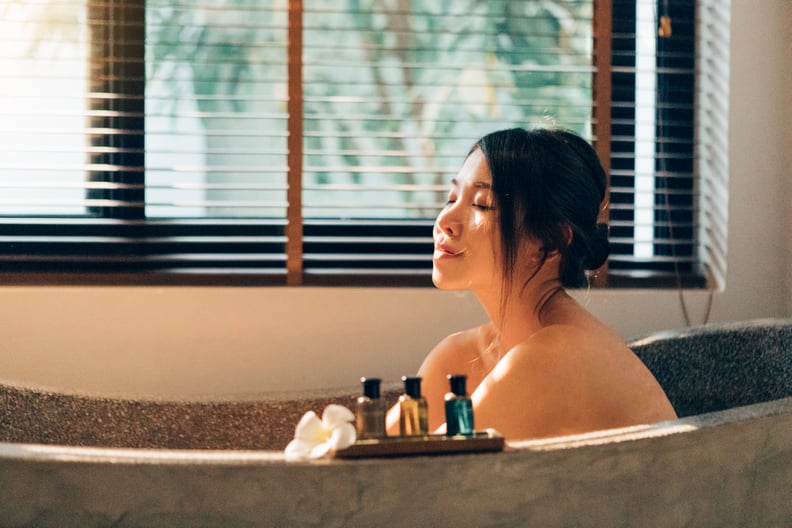 Staycations
Just the thought of planning a future trip while things are still so uncertain can seem daunting and overwhelming, which is why many people are choosing to cozy up at home or book a place in their own town to indulge in a full-on staycation. And we don't blame them.
Staycations can be a stellar money and time saver. Staying close to (or at) home to unwind and explore allows you to spend less time getting there, which means less time off work as well. Oh hey, it's also better for the environment.
If you choose to sleep at home, day trips to experience the nooks and crannies of where you reside will make the most of your time off. Try grabbing takeout from a restaurant you've been meaning to visit, or finally go on that scenic walk you never have time for. This might be the reset we all need.
05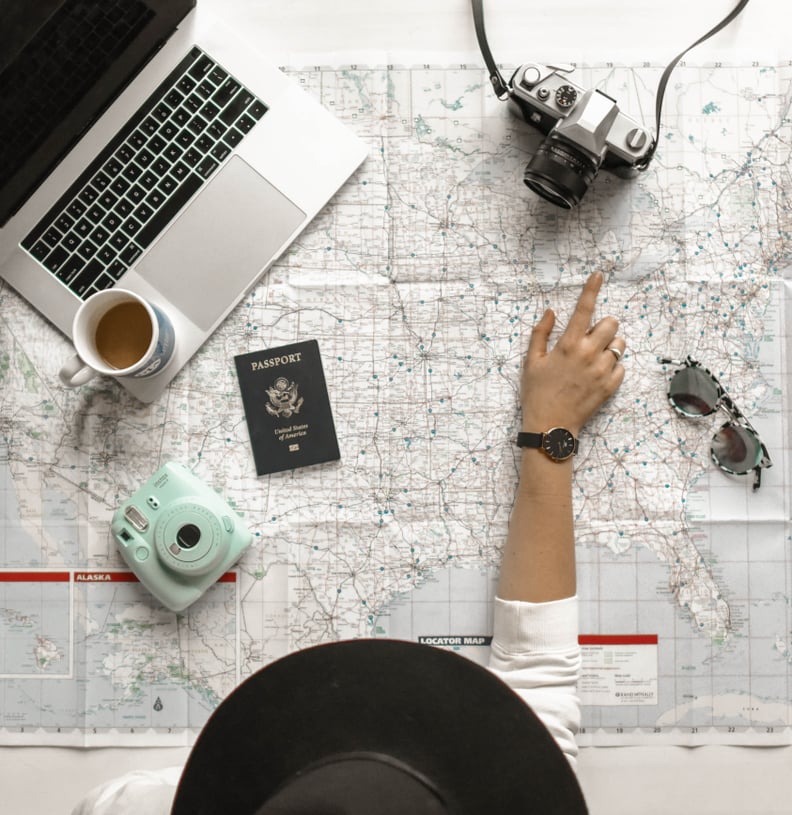 Planning Future Travel
We might not be able to take our dream trip right now, but it is the perfect time to research it. Limited travel and more time available to do in-depth planning (and saving!) make for ideal conditions to curate the trip you've always talked about. And with newly implemented flexible cancellation policies in place, it's actually a great time to get the ball rolling on booking future travel.
A representative from Travelzoo shared that we can expect a surge in interest and bookings to bucket-list-worthy destinations like the Maldives and Bali due to not being able to travel for most of 2020.
The urge to get out and explore the world has been building up, so everyone (rightly so) is anxious to plan and book their daydreams. Because, let's be real, we could use something like a dream trip to look forward to.
06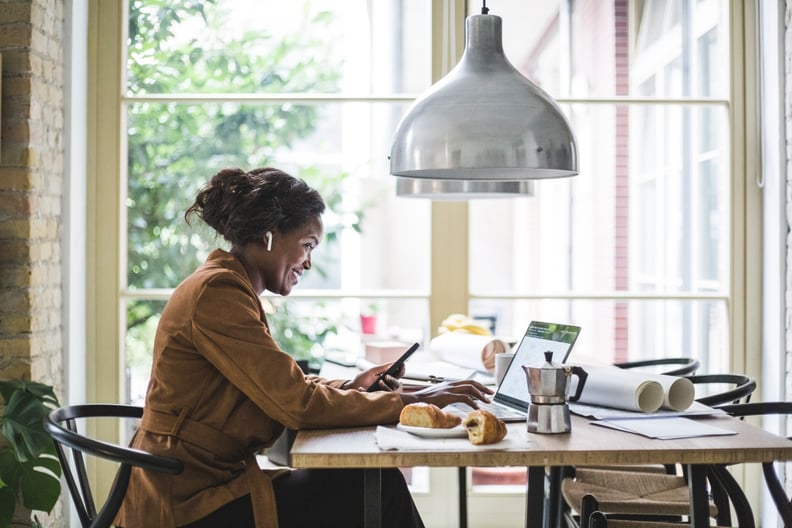 Virtual Travel Experiences
Many destinations have gotten inventive as travel restrictions have kept people from visiting. If we can't go there, they've come to us . . . or our computers, at least. We might all be a bit "zoomed" out with video meetings galore, but we'll let an awesome travel escape slide.
Last spring, Visit Faroe Islands launched a video-game-like travel experience that allowed virtual travelers to control a local's walking directions (and even jumping!) as they explored various areas of the islands. The excursions are still available online for future inspiration.
You can also explore the rich culture of Japan from home. The Japan National Tourism Organization produced a variety of virtual tours that will have you visiting sake breweries, fall foliage locations, and much more with an English-speaking guide.
Perhaps you're missing Mexico? Head to the Riviera Maya Jazz Festival via live stream! Or maybe you want to step into a European fairy tale? Check out a new video series about the Ashford Castle in Ireland, where you'll get to know the community.
These virtual travel experiences aren't just happening abroad, either, as you can head to various destinations online domestically as well. Visit the Wonders of Wildlife National Museum and Aquarium in Springfield, MO, through its myriad of virtual programs, including a YouTube channel. Or experience Hawaii at home through Maui's Ka'anapali Beach Hotel and re-create authentic luau recipes on its Instagram handle.
07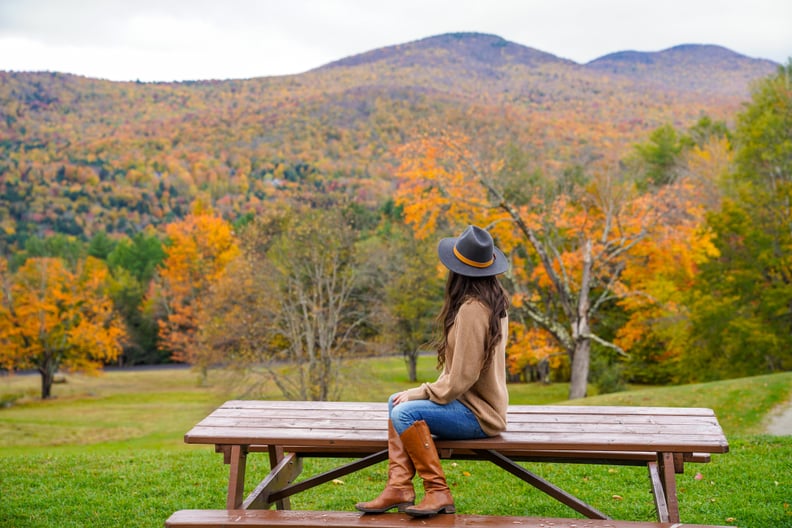 Domestic Travel
With travel restrictions and border openings/closings constantly changing, many travelers are choosing to explore more of their own USA backyard. And boy, there's plenty to see! And you can still get remote in the USA for that "otherworldly" feel. Alaska is a prime destination for this. "Alaska's culture and natural beauty help travelers feel like they've left their everyday behind and are exploring someplace completely new," Sarah Leonard, the Alaska Travel Industry Association president and CEO, told POPSUGAR.
Domestic trends include women's travel and younger-generation travel with a focus on the outdoors. According to a representative at REI Adventures, travel within the USA and North America is a top overall search, as is its "under 35" hiking and camping trips.
08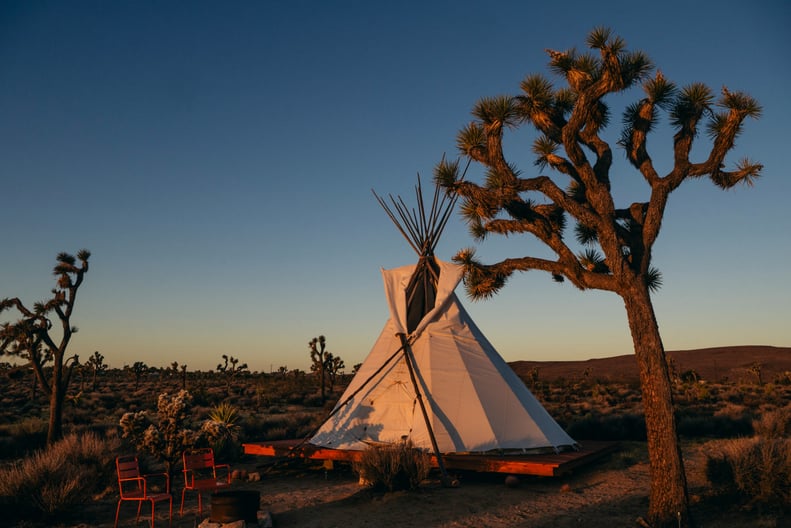 Socially Distant Stays
Rentals of cottages and cabins are on the rise, but if you'd still like access to the amenities that a hotel or resort stay can offer you, there are plenty of options. Farm stays are rapidly becoming popular, and you can even rent a full inn. Yes, people are buying out entire hotels!
The Hasbrouck House in the Catskills Region of New York offers a boutique-hotel-style stay with the option of slumbering in socially distant accommodations like its Grand Suite and onsite cottage, which are perfect for small groups.
Montana's St. Mary Village on the edge of Glacier National Park is a collection of tiny homes perfect for social distancing but big enough for a family of four to boot.
If it's an international island paradise you're after, The Shore Club in the Turks and Caicos is host to a series of oceanfront villas that fit up to 14 guests. The setup allows guests to stay within their own travel pod, in their own gated area separate from the rest of the resort but still with optional access to all of the resort's amenities.
Remote wilderness is attainable at the Kenai Fjords Wilderness Lodge in Alaska. An island lodge with views for days? Yes, please. "Social distancing comes naturally in Alaska. There are many lodges, cabins, and campsites where travelers can find their own private areas and rarely cross paths with others," Sarah Leonard, Alaska Travel Industry Association president and CEO, told POPSUGAR.
09
Remote Workcations
A newly developing trend that seems to be all the rage mixes work and leisure into the perfect travel cocktail for 2021. Many hotels, resorts, and even entire destinations are offering incentives and remote working packages for those looking for a change of scenery for a solid chunk of time. This works for families, too, with children who are attending school virtually.
Island destinations like Barbados and Aruba are offering special visas to work remotely for 90 days to a year, and, well, that sounds fantastic. Sun, sand, work, repeat.
For a far-flung remote working paradise, the Vakkaru Maldives offers a "Work Well" Package. A minimum 21-day stay will gift you upgrades with a designated workspace, fitness programs, a personal assistant, and other amazing amenities. Oh, and ridiculous views, too.
In Mexico, The Residences at Hacienda Encantada are great for an extended work stay with two- to four-bedroom villas and a "home away from home" feel. Work breaks include lounging in your private backyard and pool. Just one question: what time is taco o'clock?
10
Travel Bubbles
Travel bubbles may seem like new-fangled technology or conjure silly images of people traveling in actual bubbles, but they can be a helpful tactic for safe trips. But what is it exactly? A "travel bubble" is an agreement between two or more countries that open their borders to each other only. This method can be applied on smaller scales, too, which is a trend that will continue to evolve in 2021.
The luxury tour operator Classic Journeys has created a "travel bubble" for its Galapagos Islands trips, so wildlife enthusiasts, rejoice! "The Galapagos is different from any of our other tour regions around the world," Edward Piegza, the founder of Classic Journeys, told POPSUGAR. "First, it is a national park and access to it is heavily regulated; you have to have a permit just to fly to the islands. We can continue the bubble in the Galapagos because our explorations of the birds, animals, and sea life are based from luxury boutique accommodations on the islands."
11
Outdoor Exploration
Travelers are trading cities for wide-open spaces, and this will continue into 2021. More and more people are discovering the restorative power that spending time outdoors can have. They're hitting hiking trails, canoeing and kayaking, and just overall embracing Mother Nature. It's easy to practice social distancing in most outdoor locations, making it an ideal escape.
Because of this, National Parks have seen a huge rise in visitors. Two very popular destinations, Grand Teton and Yellowstone National Parks, experienced very high traffic after reopening. The Wyoming Office of Tourism is focused on keeping the parks beautiful with sustainability efforts through its WY Responsibly campaign. Reduction of waste in its lodges, using less energy, recycling and composting, and encouraging visitors to respect park rules are key components to this. "In the year ahead, we anticipate a rise in popularity for destinations such as Wyoming that offer wide-open spaces and an abundance of outdoor adventure opportunities," Diane Shober, executive director of the Wyoming Office of Tourism, told POPSUGAR. "While Wyoming may be best known for our iconic national parks, some of the greatest outdoor experiences can be found in some of the lesser-known areas, including our 12 state parks, eight forests, and hundreds of miles of hiking and biking trails."
12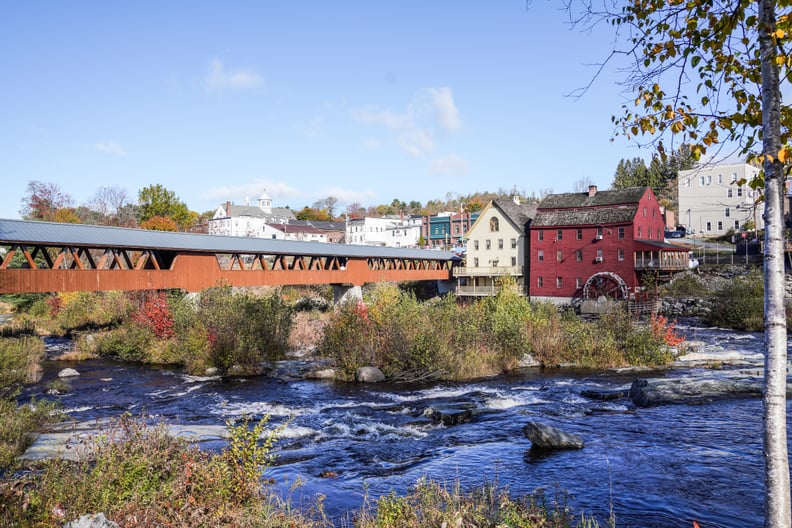 Small-Town Travel
The countryside is calling! People are flocking to small towns and hamlets that ooze charm and character to experience a more local feel away from crowds. And the good news is, there are SO many of them.
Littleton, NH, is a cute-as-can-be riverside town that adopted the classic character of Pollyanna as its mascot. You truly can't help but "be glad" here. This historical-meets-modern town is host to several antique shops, the iconic Thayer's Inn, a covered bridge, a rockin' brewery, and an adorable Sunday farmers' market. Oh, and breakfast is a big deal here.
Clayton, NY, in the 1,000 Islands region is the epitome of wide-open spaces and serves as a solid base for exploring the area. A nature center, hiking trails, boat tours, a castle (yes, please!), and a lighthouse make for the perfect small-town social-distancing venture. After all that fresh-air action, slumber at the 1000 Islands Harbor Hotel for a refresh to do it all again the next day.
Cambria, CA, is a coastal gem along the famous Highway 1. History meets beach here, where you're likely to spot whales, dolphins, and otters just by strolling Moonstone Beach Boardwalk. Sleep at The Bee's Knees Farm Stay, and if you don't visit the Covell's California Clydesdale Ranch to see those horse beauties, you're doing it wrong.