Amazon Prime Day Indoor Harvest Garden on Sale 2019
Everyone Is Buying This Genius Indoor Garden Grower, and It's $70 Off For Amazon Prime Day
As POPSUGAR editors, we independently select and write about stuff we love and think you'll like too. POPSUGAR has affiliate and advertising partnerships so we get revenue from sharing this content and from your purchase.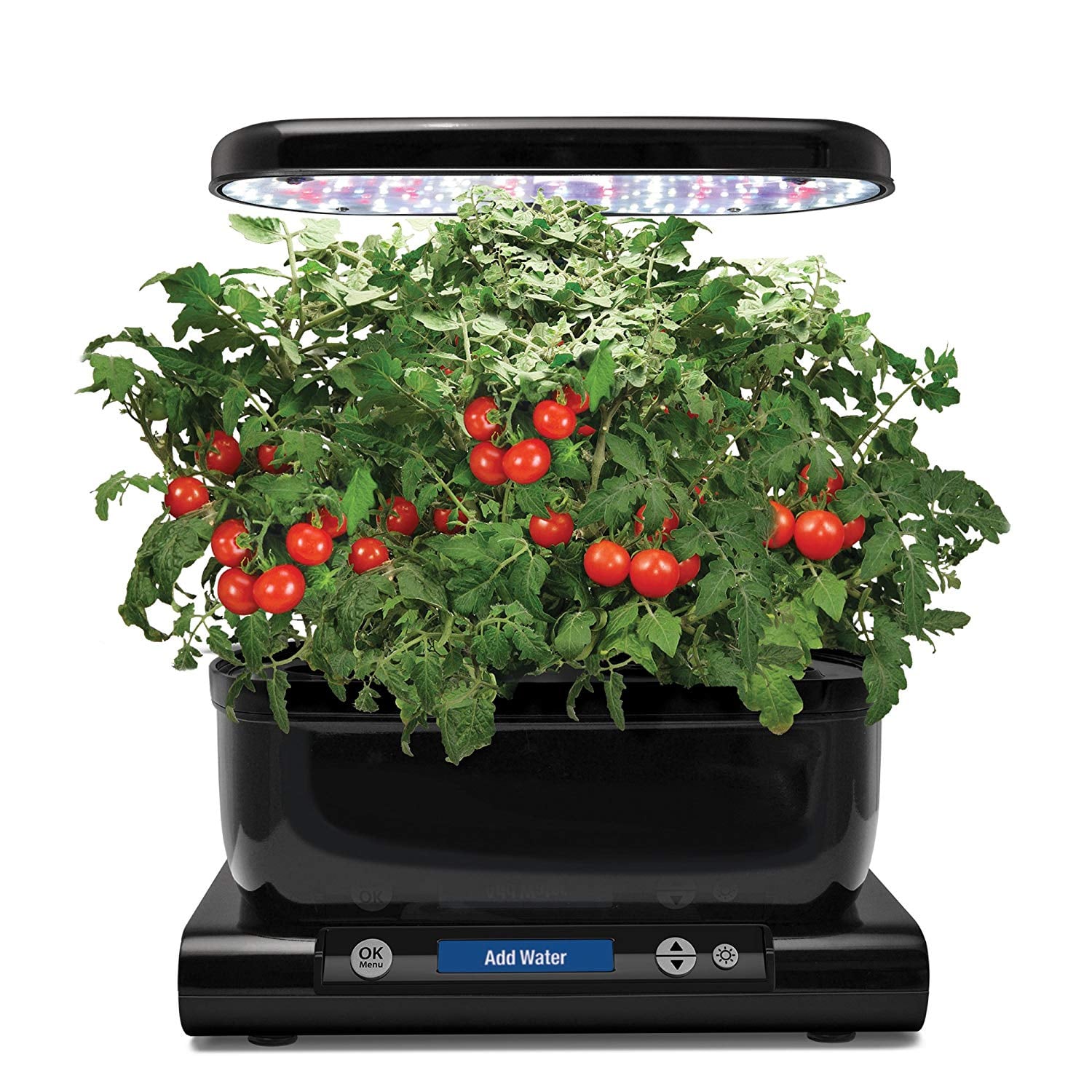 Growing up, my parents and I always grew our own vegetables in the backyard. Now that I live in a small city apartment, I don't have that opportunity. Lately, though, I've been spotting these cool new smart growing kits that you can have indoors, and I've been thinking about trying one. So, when I saw this AeroGarden Harvest With Gourmet Herb Seed Pod Kit ($79, originally $150) trending in the Amazon Prime Day sale, I knew I needed to snag it on major discount.
The smart device allows you to grow up to six different plants at once, such as fresh herbs, salad greens vegetables, flowers, and more. All you have to do is place the pods in the garden, add water and nutrients, and they grow underneath the LED lights. They grow naturally without harmful chemicals and have no herbicides or pesticides. When you're ready to switch to something else, just simply get new pods and grow a whole new garden.
So, if you're looking to grow fresh plants indoors, now's your chance. The kit is currently marked down 47 percent for the big Amazon sale. Plus, this one already includes a six-pod gourmet herb kit that contains basil, parsley, dill, thyme, Thai basil, and mint. Hurry and shop it before this deal ends tonight.