Coffee Brewing Alarm Clock
A Coffee-Brewing Alarm Clock Exists, and I Think I Just Became a Morning Person
As POPSUGAR editors, we independently select and write about stuff we love and think you'll like too. If you buy a product we have recommended, we may receive affiliate commission, which in turn supports our work.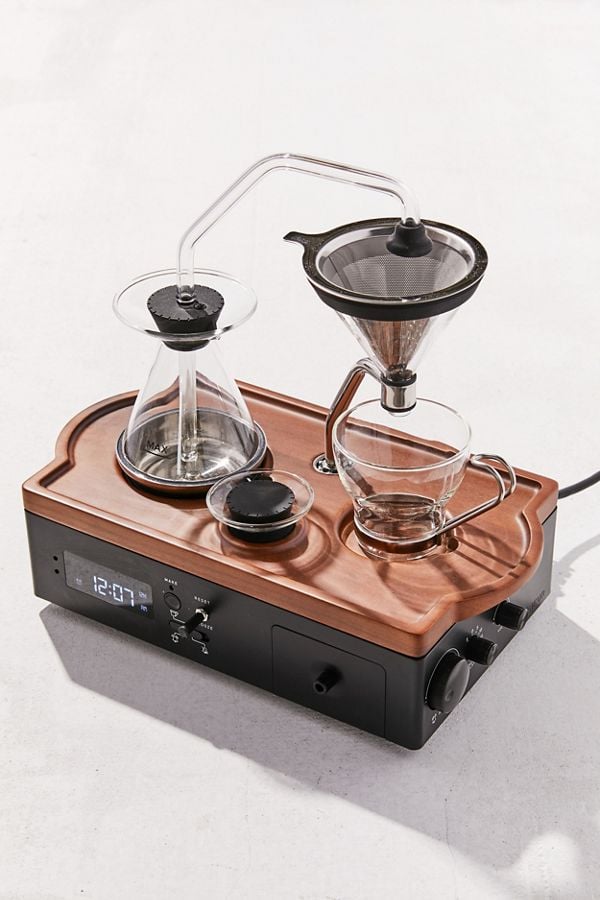 If you're one of those people who can spring out of bed in the morning, I don't know whether to envy you or fear you. If given the option, I could lie in bed for hours. I've even tried letting my phone charge in the bathroom, leaving me no choice but to get up to turn off my alarm. The problem with that is that I just fall back into bed. At this point, I'll try anything to make my mornings as seamless as possible; but in my dream world, I would be woken up to fresh coffee brewing, birds chirping, the sun shining, with exactly enough time to pick out an outfit I actually like. Well, Urban Outfitters must've been listening, because they've made one of my dreams come true with this Barisieur Coffee Brewing Alarm Clock ($445).
This is an alarm clock that wakes you up with freshly brewed coffee or tea. Yes, you read that right. It's even got a refrigerated compartment for your milk, so it's all ready to go. If this isn't luxury, I don't know what is. Simply set your alarm, and once it goes off, your drink will be ready within three to five minutes. I'm not the only one who thinks this is the coolest thing ever; when I showed this fun gadget to my coworkers, one said, "I want someone to propose to me with that alarm clock." Now, the only question is, can this fit on our bedside table?