DIY Aftershave Lotion
He'll Love This DIY Aftershave Lotion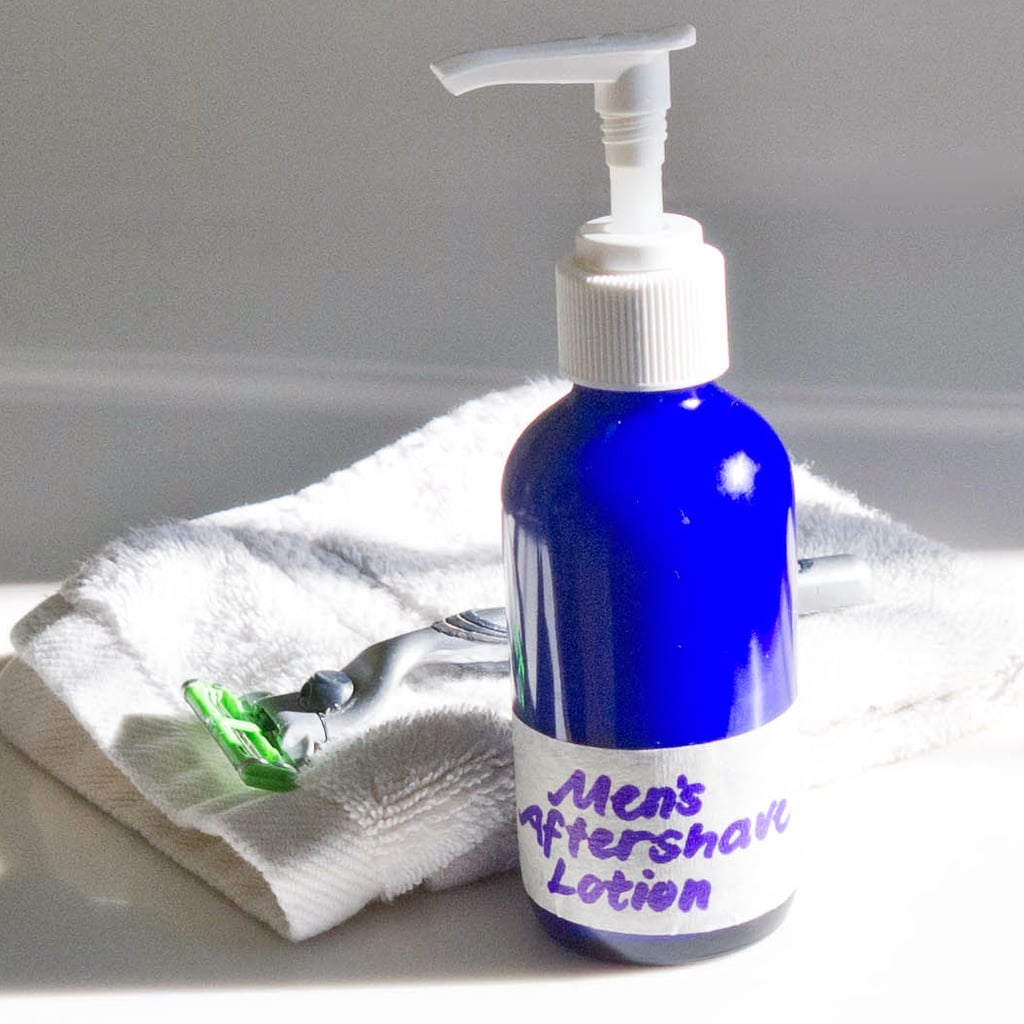 Guys are so hard to buy for — especially if they already have the latest and greatest gadgets. Instead of trying to figure out the right present for your man, make him personalized aftershave lotion that he'll love. And you might find that you can't keep your hands off it either! Made with natural ingredients, the lotion is so easy to mix together and keeps skin wonderfully soft and smooth after shaving.
What You'll Need:
1/4 cup coconut oil
1/4 cup olive oil
1 tablespoon beeswax
Small heat-proof bowl
Small saucepan
Kitchen hand towel
1/4 cup aloe vera gel
1 tablespoon witch hazel
1 tablespoon water
10 drops peppermint essential oil
Essential oil (optional)
Hand mixer
Small sealable pump container
Directions:
To create the base for the lotion, measure and add the coconut oil, olive oil, and beeswax to a small heat-safe bowl. You can warm in short bursts in the microwave until the mixture has melted, or place on top of a small saucepan filled halfway with water, creating a homemade double boiler.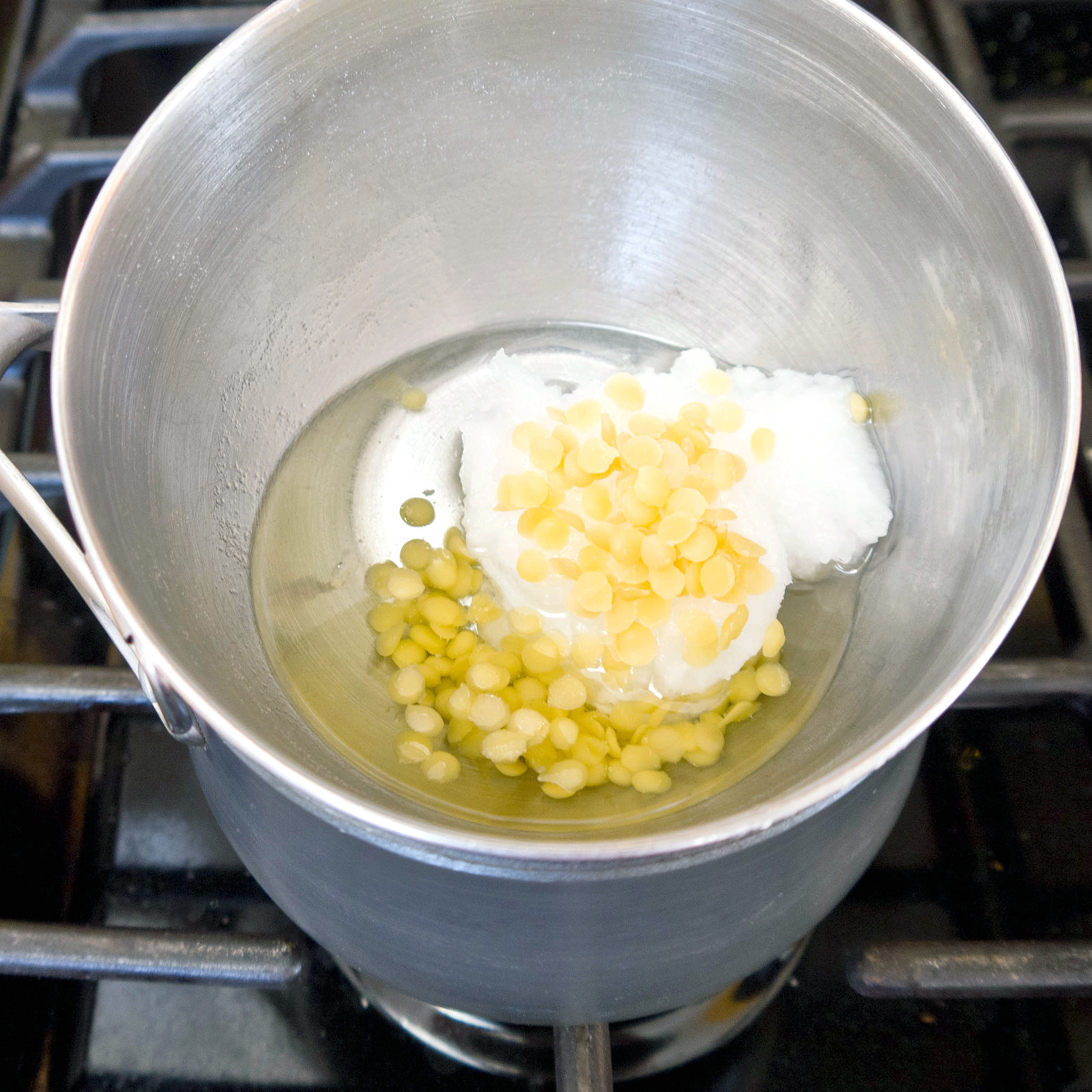 Carefully remove the mixture from heat, and place on a folded kitchen towel, which holds the bowl in place and protects your countertop. Now slowly add the soothing aloe vera gel and the witch hazel, which is a natural astringent. Measure and add the water and the peppermint essential oil, which gives the aftershave lotion a little tingle. Peppermint essential oil is also antibacterial, keeping any nicks clean. You can personalize the mixture with 10 to 20 drops of your guy's favorite scents, such as cedarwood, lavender, or even orange or rosemary essential oil.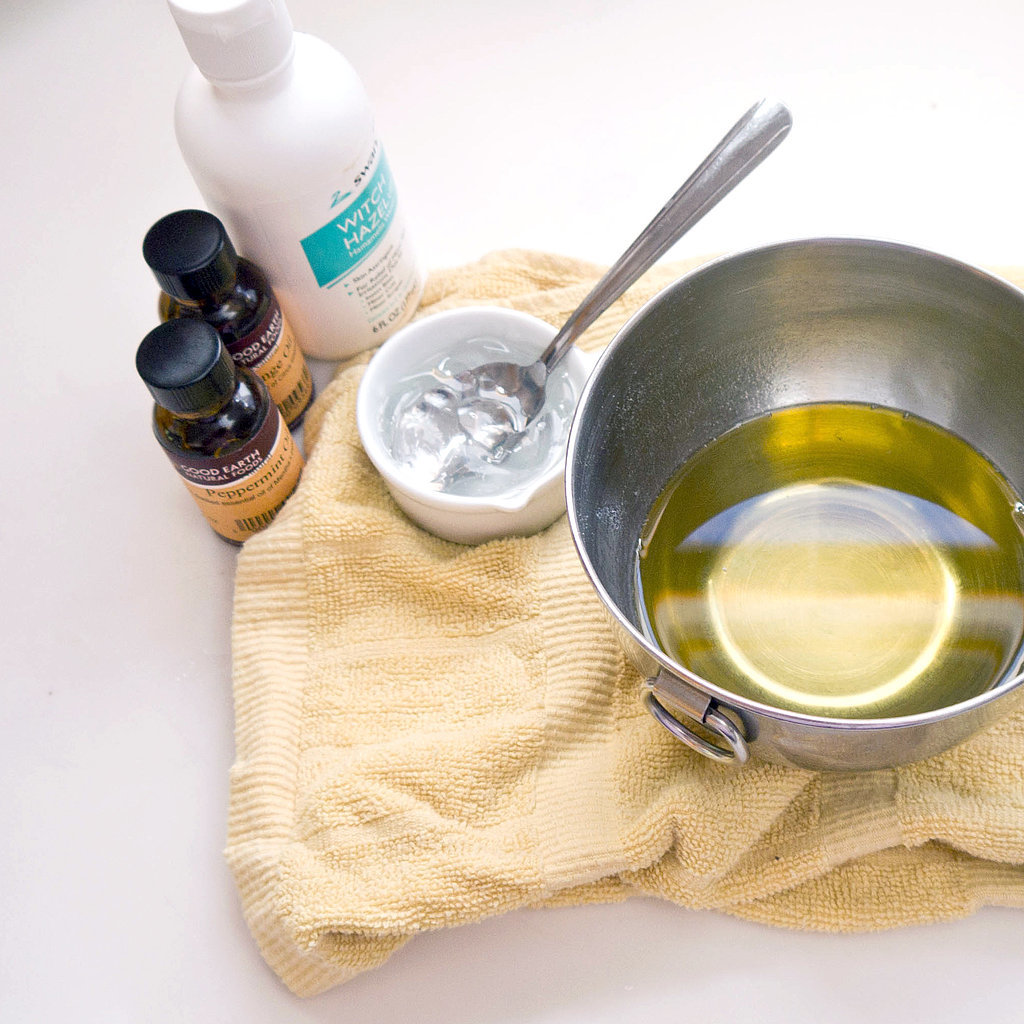 Give the mixture a quick blend with a hand mixer, and then carefully pour into a sealable pump container. You can upcycle an old container or find glass ones at your local craft store. It's that simple!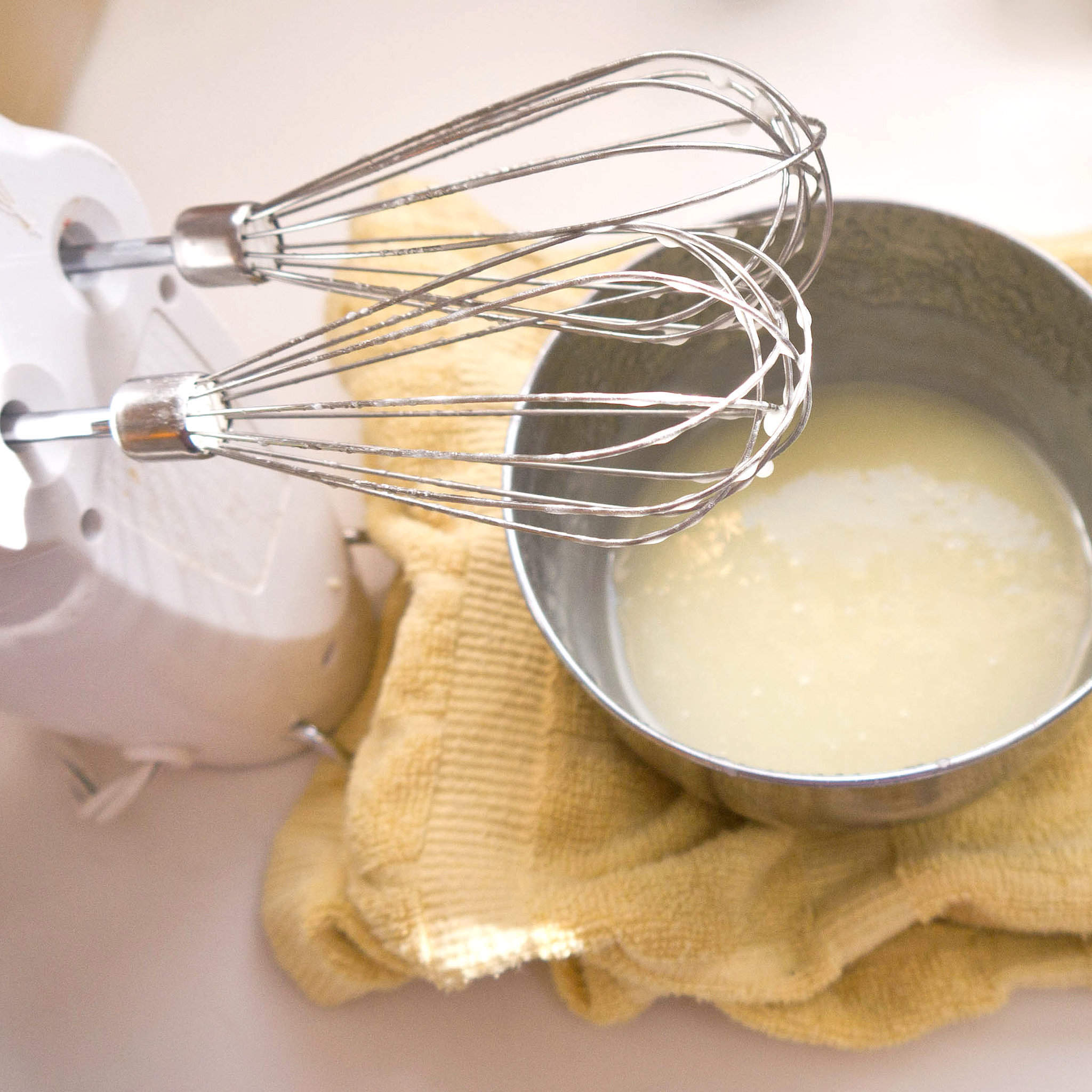 After shaving, pump a little cream into hands and smooth over skin for a refreshing tingle that isn't greasy or sticky. And after giving it a try, you might find yourself mixing together another batch of aftershave lotion just for yourself!
Makes around eight ounces of shaving lotion. Store in a cool spot, and the lotion is good to use until it's gone.