DIY Picture Votives
Pretty as a Picture: DIY Candle Votives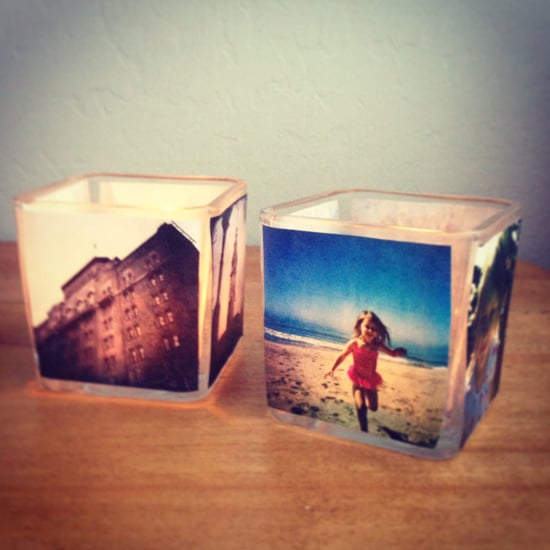 Showcase your favorite pictures with these chic photo votives that look picture perfect when glowing. This DIY is easier than you think and hardly costs anything. Use square-shaped candleholders from the dollar store, and you're on your way to a really special decoration for your home or a memorable homemade gift. And you can use regular printing paper and your home printer to create the finished votives.
What You'll Need:
Four pictures
Ruler
Square-shaped votive
Scissors
Newspaper
Tape
Spray adhesive
Clear spray sealant
Directions:
Start by selecting four of your favorite pictures to use for creating the votive. You can use black-and-white pictures or ones with vibrant color; both create chic results. Use a ruler to measure one side of the votive, and print your pictures to fit the candleholder.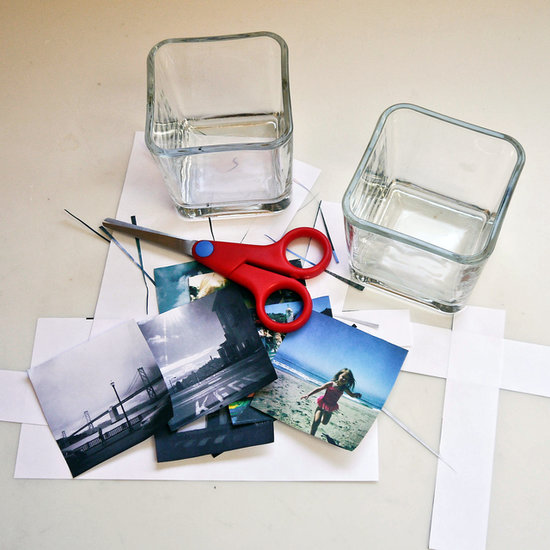 Trim the pictures to fit the sides of the candle, and then double-check the sizing. Protect your worktable with a newspaper, flip over the votive, cover the bottom with tape, and give the sides a quick coat of spray adhesive. Now carefully position the pictures on the sides of the votive and let things dry for at least an hour before the next step.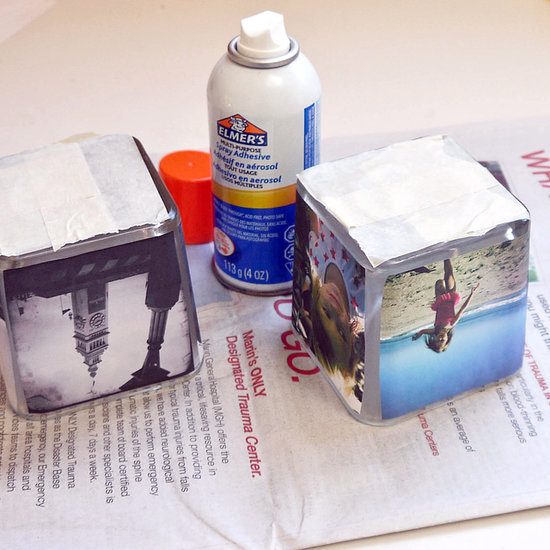 Take the dry votives outdoors or to a well-ventilated area, and place upside down on a newspaper-protected area. Give the candleholder a light coat of sealant, and then touch up as needed.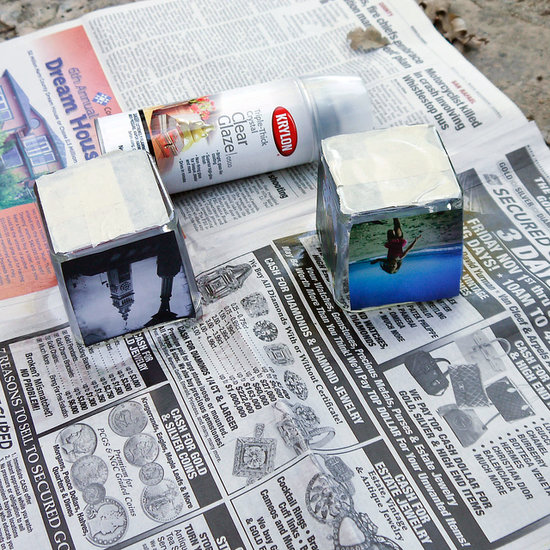 Once they're dry, pop a tea light in the finished votives and enjoy the glowing pictures.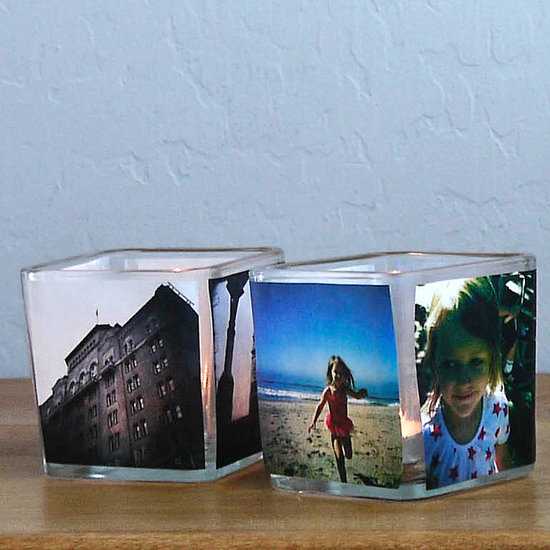 Image Source: POPSUGAR Photography / Sarah Lipoff